Employee Onboarding App Must Have Features [2023 Update]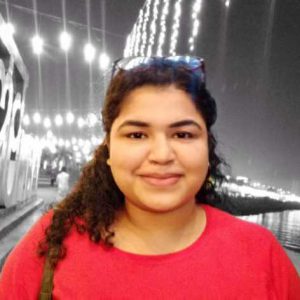 Hiring and onboarding new employees is always critical for a successful business, and it has been more difficult during the coronavirus pandemic. 
According to the Future of Workforce Pulse Report by Upwork, every 1 in 4 Americans is working remotely this year. And in the next 4-5 years, 36.2 million Americans will be working remotely, an 87% increase from pre-pandemic levels. As the study reveals, remote working will continue to grow as more and more companies transition to fully remote or hybrid work models.
So, how should you welcome, train and engage new hires with virtual working and social distancing? And yet another question is why onboarding is important.
The first interaction sets the company's tone by providing support and resources to help them feel welcome and motivated to get started.
Thinking from the new hires' point of view, starting a new job is an exciting time. They are eager to find their feet to prove their worth and integrate into the team as quickly as possible. 
In this digital age and new normal working environment, onboarding has to be so much more than filling a bunch of forms. And if the companies use this opportunity strategically, digital employee onboarding can be a beneficial process to introduce loyalty by making them feel valued and engaged. The new generation has a very different definition of how to work than previous generations. By digitizing the manual business process and embracing onboarding prior to their start date, you create a fantastic opportunity for them to focus on their work with loads of determination and creativity.
So, the crux being—employee onboarding must be as easy and efficient as possible.
Problem Faced While Onboarding
Everyone on their first day feels a little nervous, overwhelmed, or even ecstatic about a new job. It's a new workplace, new colleagues, unfamiliar culture. You aren't very sure of your exact role and your immediate peers. It's the adult version of the first day at school, which we all agree is a feeling like no other! 
Imagine topping it up with a long, complicated, and unfriendly onboarding process. Where the online forms emulate the structure of paper forms.
Here are some major problems faced by companies:
Disparate systems leading to loss of critical employee information or

improper documentation

Long waiting time for approvals from the HR or the reporting manager over email chains.

Generating acceptance and other letters (in case of big companies who hire a lot of people at a time)

Endless to and fro emails between the HR/reporting manager and the new hires Allotment of the device, provide resources and credentials, etc.
Must-Have Features of Digital Employee Onboarding App
Automate document verification and approval queues:

Route new hire documents and data to the respective reporting manager with a click

Generate personalized offer letter:

Pull the hire data from the recruitment database to generate offer letters

Provision apps at onboarding:

Give access to the software they need – onboarding, timesheet, virtual HR, meeting, company communication, and more

Automate asset allocation at scale

: Assign the right resources and items on Day 1 to set your new hires up for success before then set foot through the door
For more information, read here.
How can Digital Employee Onboarding Software help?
Efficiency:

Digital processes will save time as they can be done at the new hire's pace and in their own time. Having all onboarding information at their fingertips will save employers from having to scrutinize through endless paperwork. The process can begin before the new employee sets foot in the workplace.

Accuracy:

Storing and presenting information on a cloud-based app will help to ensure accuracy. Documents can be updated or checked at any time with the same precision. 

Scalable:

So, whether it's a team of 10, 100, or a worldwide team of 10,000, information will be consistent and up-to-date.

Accessibility:

Onboarding software will be accessible at any time, even long after the new recruit is engaged within the company. So, any lost or forgotten information will be easily accessible online at a later date.

Never miss anything:

The app can have in-built checklists and confirmations, which employees check off as they go—and having electronic signatures, saving new hires from having to come into the office.
Digitize employee onboarding
Employee onboarding apps can have many additional features and would need to be upgraded with time. 
A study found that employees who attended a structured introduction program were 69% more likely to stay with the company for three years. Also, research by Glassdoor found that companies who have a strong onboarding process improve the new hire retention by 82% and productivity by over 70%.
Thus, the faster new hires feel welcome and prepared, the more actively they can accomplish the company's goals. Having an optimal onboarding process reduces administrative burden and safeguards corporate liability. This way, clear expectations are set for employees. They are equipped for success, leading to increased job satisfaction and improved performance.
Digitalizing employee onboarding is the change that's needed to attract and empower today's next-generation workforce.
Copyright © Deltecs Infotech Pvt Ltd. All Rights Reserved