Streamline Workplace Management with Custom HR Apps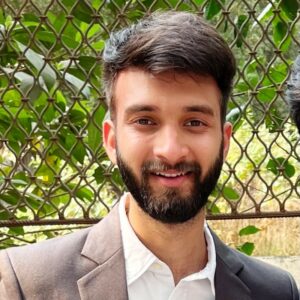 The upsurge of HR-related responsibilities such as disseminating information, keeping everyone updated about the latest developments, and supervising administrative HR tasks has led to several challenges in managing employees in the workplace. One of the key areas where technology has transformed the HR function is through the use of purpose-built HR apps. Custom HR apps automate, streamline, and optimize HR processes, making it easier for HR managers to manage employee data, track performance, and improve communication. Custom HR apps can be integrated with existing systems and software, making it easier for businesses to manage all their HR processes from a single platform.
HR challenges addressed by custom apps
All data in one place / Simplify employee data management
Managing employee data can be a challenging task, especially for businesses with a large workforce. Custom HR apps simplify this process by providing a central repository for all employee data. This can include information such as employee profiles, employment history, performance reviews, and more. With all this information in one place, HR managers can easily access and manage employee data, reducing the risk of errors and ensuring that data is always up to date.
Unified solutions for many operations
There's a whole array of excel sheets and emails and HRMS tools and talent acquisition websites and payroll management tools; all essential to serve their purpose but it can get complicated over time to juggle between the various tools. HR tools custom built to serve multiple purposes, cutting down the gaps between, say the attendance and leave tools and payrolls to manage salaries better.
Meaningful automation
Bring meaningful automation to time-consuming activities such as scheduling interviews, sending reminders, and collecting employee data. To top that, HR professionals and line of business managers can access important information such as performance metrics, company policies, benefits, and such in real-time. This is bound to bring about faster communication and increased transparency. 
5 HR apps teams use that you can build with low code
Employee onboarding
Increase the level of motivation among new employees by offering them an exceptional onboarding experience. With a customized digital onboarding process you can greet them with a welcome email and streamline the data collection process with meaningful forms that align with their role. 
Easily create checklists and shared tasks, so that whenever you onboard a new employee, you can ensure that they get everything they need—their logins, handbooks, assets, and more.
Using custom workflows and automation to send welcome emails to new employees and ask their teams to take the necessary actions to ensure seamless onboarding or to automatically notify new hires when they need to submit a document or fill in any details
Integrate with an applicant tracking system to instantly know candidates' status categorized by job offered, accepted, declined, or onboarded.
Bonus features: Integration with Applicant tracker, Knowledge Base (training modules and onboarding documents), CRUD interface to update candidate information, Quick updates as per changing guidelines
Document repository
A document repository is an essential tool for HR departments to manage and organize all electronic documents related to employees, such as resumes, performance evaluations, and disciplinary records. Building a custom app will give HR professionals a secure and efficient way to store, manage, and access these documents.
With a document repository, HR teams can quickly and easily search for and retrieve any document they need, without the need for manual searches through multiple shared folders. This saves time and increases productivity, enabling HR professionals to focus on more strategic tasks. The tool also enables HR administrators to monitor the uploading and sharing of files, ensuring that only authorized personnel can access sensitive documents.
This tool will solve the need to manage documents securely and efficiently. By implementing this tool, organizations can streamline their document management processes, reduce the risk of data breaches, and ensure compliance with legal and regulatory requirements.
Bonus features: Role based access, Integration with employee review tools, 
Centralized vacation / leave information
Many businesses lack a centralized system for vacation requests, which can cause chaos and disrupt operations. Usually, individual line managers handle vacation requests for their teams, but this becomes problematic as the business grows. Cross department visibility can be crucial especially when teammates are collaborating on a project. 
A custom leave application tool simplifies this by providing a centralized vacation request system for the entire company, which allows managers and HR staff to oversee all requests and the data stored can be looked up to show teammates on leave on a particular date. This will help avoid staffing issues and reduce the need for skeleton teams.
Automated forms let your employees submit and manage vacation requests in seconds.
A range of rules and conditions allow automatic approval or decline of vacation requests. The more closely your vacation request tool matches your HR processes, the better.
Bonus features: Integration with task handover process, integration with payroll, workforce availability dashboard, automated notifications, approval workflows
Key UI Elements: 
Date range picker: for leave duration selection
Text: Message composer to add reasons for the leave. Can be used in the email / message alerts
Single select bar: To select type of leave
Dashboard: To view leave balance
Survey apps
HR teams can customize the employee survey app to fit the unique performance evaluation process they follow. The platform allows them to add features such as multiple question types, branching logic, and automated reporting, making it easier to analyze and interpret survey results.
The central admin console can be designed such that there is flexibility to modify the app to ensure the teams can easily update survey questions, adjust response options, or add new functionality.
The tool can be accessed on the web as well as mobile apps so the employees can complete the various questionnaires or surveys on a device that is convenient.
Improve their data collection processes, and gain insights into employee experiences.
The survey app need not be limited to the obvious one-off surveys. The app can be designed in a way to support various formats such as managerial surveys, 360 multi-rater surveys and appraisal surveys, allowing the forms to be shared with various stakeholders in a secure fashion.
Bonus features: Integration with the succession planning process, centralized data management, PDF reports, and dashboard generation
Recruitment management app
Recruitment processes can vary widely between different companies and industries, and a custom app can be designed to reflect these unique needs.
The app can be designed to allow HR teams to easily manage candidate applications, track their progress through the hiring process, and communicate with them through various stages of the recruitment process. Integrated with other internal systems and applications, such as an applicant tracking system, HR information system, or talent management system.
The app can be designed to support collaboration among hiring teams. The app can be programmed to allow multiple users to access and share candidate profiles, provide feedback on candidate suitability, and make hiring decisions collaboratively.
HR teams can set up email or text message notifications to keep candidates informed of their status throughout the recruitment process. This can improve the candidate experience and reduce the number of inquiries received by HR teams.
Bonus features: Interview scheduling, Email communications, analytics and reporting, Offer letter generation
Ready to build your custom HR  apps?
Low code platforms offer faster development, easy customization, and agility, allowing businesses to create HR apps that align with their unique needs and requirements.   
Inspired to try out the different custom-made apps that you and your HR team can build to improve the various operations? 
It's easy to get started 
Copyright © Deltecs Infotech Pvt Ltd. All Rights Reserved