The Pulse of Digital Transformation 2021 Survey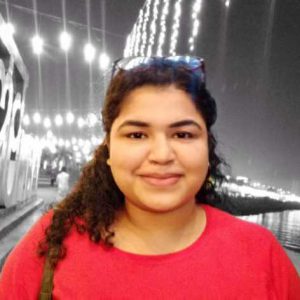 Modern technology is redefining our future, making every company a technology company. We invite you to take a short survey and become a part of our study as we identify feedback across critical digital transformation pillars. Your input will be critical in helping us analyze trends and get a deeper appreciation of the opportunities and challenges that lie ahead for technology leaders and organizations.
---
Even before the start of 2020, organizations were addressing operational challenges and optimizing the processes, but at their own pace. However, the COVID-19 outbreak may have forced them to not only alter some operations forever but also adopt and evolve into new ways of operating.
Digital transformation has become the buzzword because by being digitally mature means to have benefits going beyond the bottom line, namely, improved customer satisfaction, effective use of business information, and room for innovations and newer opportunities.
What are some of the top challenges and how are organizations trying to meet them? What tools and technologies are being employed? Are these tools and technologies helping them overcome resource constraints and speed up application delivery goals? The pandemic has been able to expose just how fragile some enterprise business processes really are. Can low-code do what RPA was supposed to solve? 
Just like you, we are curious to find out why and how digital transformation is becoming the saving grace for enterprises large and small. Over the next few weeks, we're going to capture more data to bring transparency to this space through a series of interviews of leading enterprise tech teams and short polls and surveys. To drop in your views on the matter, here is a quick 7-minute question survey targeted at CIOs, Application Leaders, Internal App Developers, Digital Tx Consultants, Data Scientists. 
As a token of our appreciation, upon completion of the survey, you will receive $100 credits.* We will also share an early copy of the 2021 report with you in the spring and look forward to the opportunity of discussing the findings with you.
The survey will run till December 31st, 2020. Your responses will remain confidential, and aggregated responses will be used for the report. The entire survey must be completed to receive the incentive. If you have any questions or feedback, please email us at inquiries@dronahq.com. 
*TnC Applied
Copyright © Deltecs Infotech Pvt Ltd. All Rights Reserved