Online Training Software: What You Should Look Out For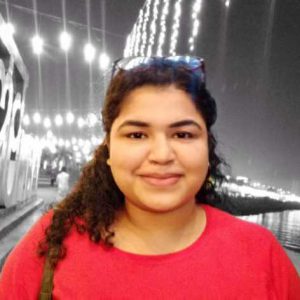 With the rapid development in communication technology and the internet, organizations are looking for new methods for the training and development of its employees.
While employee training and development is not as simple as it sounds it is a constant process to monitor the progress of the employee with lots of checklists and meetings involved. The traditional classroom method to train employees is no longer viable in the current scenario as they are difficult to monitor and maintain. Organizations are now adopting online training software rather than the traditional way of training employees in dull classrooms with boring lectures. Many organizations have set up virtual assessment centers to monitor and track the employees learning and development curve.
Engaged, happy employees give back to the company tenfold
Employee training should be taken seriously by an organization as employees are the one who brings revenue to the organization. Employee knowledge is the driving factor for an organization's growth.
According to a report by Forbes "Engaged, happy employees give back to the company tenfold. When you invest in your employees, you show you care."
According to a report by Linkedin Learning "Employees value career development more than ever before. 94% of employees say that they would stay at a company longer if it invested in their career development."
There are many compelling reasons for training and development programs to be implemented. Some of them are –
Reduced employee turnover.

Increases employee morale and motivation.

Increases job satisfaction.

Ethical training enhances the organization image.

Enhances customer service.

Increases the revenue to the organization.
The benefits of Online Training Software:
 

An end to confusing stack systems
Online Training Software provided an end to the confusing stack system where training materials, books and resources were maintained in a form of the heap and it was quite confusing to find the right resource at the time of need as searching for the resource was difficult and often very time-consuming.
 

Simplifies course creation
Instructors can create customized courses following the best industry practices. Rather than just delivering the lessons through written text or videos, instructors can engage the employee into activities like real-time implementation for better understanding by breaking the large course modules into smaller units that are easy to digest.
 

Reduces Training cost
Online training platforms have reduced the effective cost to train employees to a major extent Since everything is web-based, the need for a traditional setup like the classroom is no longer followed by organizations instead they are switching to online cost-effective methods for training and development. Moreover, training modules once designed can be used over and over again without any additional expense.
 

Interactive Training Methods
Online Training software's have provided organizations with rich resources and ways to engage and train their employees in an interactive way which include roleplays, business simulations, cognitive ability tests, case study analysis and live challenges to tackle business problems.
 

Time-saving
Online Training software helps save time as training modules can be designed once and then distributed to the employees where employees can take them at their own pace within a definite timeline. As employees need not travel to the venue for training so do the instructors, their time is saved and they get back to work faster.
 

Tracking of Employee progress
With the help of analytics, the instructor can identify the training needs of the candidate and monitor the progress of the employees. The instructor can also provide the candidate with a customized training module to ease the learning curve. Instructors can assess and identify the skill gaps in the early stages of development and can proceed accordingly with the course content to fill that gap.
 

Reporting and assessment made easy
Submission of assignments, tracking of progress and monitoring of the candidate performance has been made relatively easy with the help of online training software.
Candidates can download the assignment and can work offline and submit the report for assessment. Candidates can be monitored and assessed with live observation and virtual proctoring. Candidates can raise a question whenever they encounter a problem and can ask for a solution from the instructor. Candidate and instructor can give feedback regarding the overall effectiveness of the training program and the progress of the candidate.
 

Integrations with major business platforms
Training platforms should be able to integrate with other business solutions like HR and Sales so that the candidates/team members get informed with the latest practices followed in the industry and can get faster training and knowledge of latest practices in their respective fields.
How can DronaHQ help in Learning and Development?
Easy customization
No code allows for easy custom learning & training application as per the requirement of the Organization. Instructors can add training courses and iterate with other HRMS or performance appraisal systems and can easily customize the application with drag and drop and workflow builder.
Faster time to market
DronaHQ offers a Content Management System and Ready Templates for learning & development for faster designing and deployment. Their Training apps can be designed within minutes or a few hours as per functionalities which when traditionally developed by a team of developers takes months to get delivered.
Easy Maintenance
Training applications can be built with no code within no time without the team of professionals to develop the app. Instructors or business leaders can design or modify their solutions. Moreover, app modules are already tested against any bugs and errors and maintain for future versions hence making maintenance easy.
Easy scalable
Can grow as you grow- Training application can be scaled as per the audience. You can serve a large audience by easy customizations that otherwise developed could incur a huge cost.
DronaHQ believes in empowering businesses by providing them with a no-code platform to automate their business processes. With rich experience in the learning and development industry from serving several large and small businesses, DronaHQ emerges as the perfect platform to build custom online training solutions for employees with a wide array of ready-to-use learning and training apps to select from.DronaHQ is assisting the businesses who are in search for the right platform and technology for business continuity. Check out How DronaHQ is revolutionizing the learning and development industry by providing a solution to pharmaceutical giants like Cipla and Pfizer.
For more information, drop us a message in the chatbox below!
Copyright © Deltecs Infotech Pvt Ltd. All Rights Reserved