Employee Onboarding Stats and Trends 2023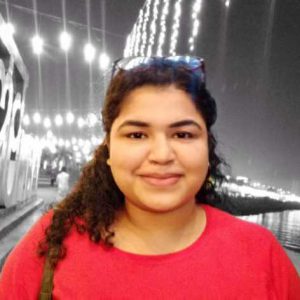 For growth-oriented companies, increasing headcount is a positive sign. It is widely considered as an achievement. Growth is great. But operationalizing an expanding workforce with efficiency and pace is not a cakewalk for the managers. It's a challenge you may have faced too. Your company is growing at pace and you're tasked with recruiting, hiring, and employee onboarding at an ever-increasing speed. With that, you must ensure that every employee is equipped with the resources they need. It is a must to make them productive and create a positive impact on the organization. 
An effective onboarding program is critical for those that need to grow quickly while maintaining consistent performance and service quality. Here are some alarming statistics from studies performed by Harvard Business Review and Glassdoor we could present in this infographic. This might enhance your vision and point you in the right direction as you create your onboarding strategy.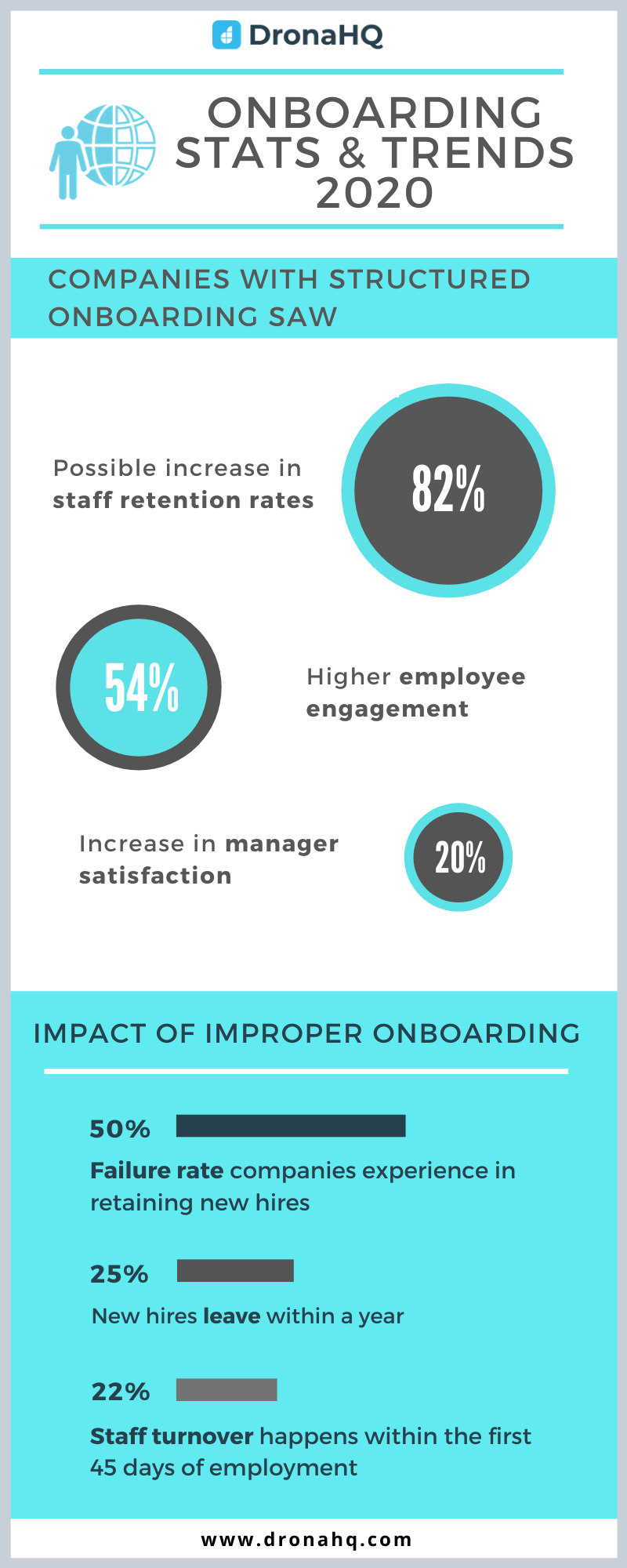 As we can deduce from the above Stats, onboarding has a humongous impact on overall employee performance.
A well-structured onboarding program has the potential to accelerate growth. A commendable program needs to ensure that every new member of the workforce is aligned with your organization's values, mission and brand standards.
Current statistics show that the quality of onboarding experience has a direct correlation with an individual's performance and satisfaction. Yet the research reveals that, despite its impact, onboarding is undervalued at many organizations today. Only 12% of employees strongly agree that their organization does a great job of onboarding.
That's why it's important to choose the right technology and platform providers. Ready onboarding templates available on No Code Platforms can fasten up the process.
With features like new IT request automation, offer letter generation, document verifications, learning and development apps and job integration, No Code Platforms can seamlessly streamline and automate the HR operations. 
With the right technology mix in place, you can easily develop a high-impact hiring program that affordably scales right along with you. And with DronaHQ's Low Code Platform you can completely Digitize your employee onboarding process.
Ready to make your onboarding process a benchmark in the industry? Get in touch with a DronaHQ representative today to learn how we can help you to manage your workforce better and hit your growth targets.
About Author
Ajinkya Pimple is an avid content developer. He is curious to explore digital possibilities to streamline organizational resources.

Copyright © Deltecs Infotech Pvt Ltd. All Rights Reserved