Pfizer India Learning App, powered by DronaHQ, won CLOSummit and LNDLeague
Pfizer India wins consecutively 2 awards for their Learning App powered by DronaHQ as "Best Mobile learning solution" at Chief Learning Officers Summit 2015 and "Best in Technology & Learning Award" at L&D Leadership League initiated by People Matters.The CLO awards are considered the most prestigious for excellence in corporate learning, training and coaching. The jury appreciated the product innovation & value to the business that Pfizer's mobile learning app (ROKET) brings to the table.Second award was on "Best in Technology & Learning Award" at L&D Leadership League Award 2015 initiated by People Matters. The L&D Leadership League Awards is a platform that recognizes and reward the best learning practices within organizations for making a clear business impact as a result of its initiation.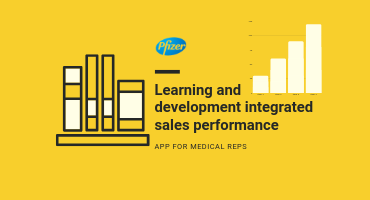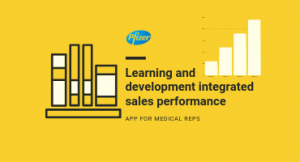 "As soon as we, at DronaHQ, were briefed of Pfizer's innovative approach, we knew it was a winning one. We are proud to be associated with an initiative which is winning awards across prestigious forums such as CLO & LnD League. This is the 3rd award in as many years where initiatives implemented on DronaHQ platform have won an award at CLO Summit. We are glad that cutting-edge mobile technology is enabling such breakthroughs in Sales Force Effectiveness as well as many other spheres within the enterprise space such as HR, Sales Operations, Workflows, etc.
We strive hard and are focussed, committed partners to our customers' success."
An innovative mobile learning app that uses social learning, mobility, analytics, and the cloud to build the sales proficiency of the medical reps in the India market.The key business objectives of this project are to engage geographically dispersed sales reps with 'any-time, any-where and on any-device' learning, with:
Constant improvement of product knowledge through quizzing, coaching and on-the-job assessment
To provide feedback to their representatives and suggest corrective action by managers.
A monthly proficiency dashboard can be provided that reflects knowledge assessment scores and on-the-job application performance
---
DronaHQ simplified Pfizer's Mobility initiatives by:
Providing On-the-Air Deployment of new apps.
Pfizer App users didn't have to manually upgrade apps.
Easy Addition/Removal of engagement modules. New gamified learning & contest modules were added for a specific time frame.
Seamlessly Integrate with Single Sign-On through DronaHQ API
Taking care of forward compatibility cross all platforms.
Simplified App Management: Cloud based User Provisioning, User Management, CMS to easily Create or Manage WebApps, Security.
Reduced Cost: Savings in development, maintenance, IT resources, DevOps & more.
Copyright © Deltecs Infotech Pvt Ltd. All Rights Reserved