Real Growth & Impact for Enterprise Architects
Build, use, and change business-critical apps and address any challenge.
Governance, Compliance, and Control
Transform business with enterprise-grade features that let you build apps fast, securely.
Let Innovation Run Free
Let your developer's creativity run free with effective control mechanisms built-in that keeps the system from breaking.
Modernize Your Tech Stack
Accelerate digital journeys by easily moving existing tools & legacy systems to cloud without increasing technical debt.

Speeding Time-to-Market by 60%
Raja Ukil, CIO, Wipro Technologies, share how Wipro successfully implemented an All-in-One Mobile App for its Employees – myWipro App using DronaHQ Low Code Platform
Raja Ukil
CIO
Wipro Technologies
Never hit a wall with
low-code
Apps built on DronaHQ can be scaled to service millions of users. With every layer of the platform extensible to add custom code, you will never have to compromise on flexibility, user experience, and scalability.
Fit with your Enterprise Systems
Integrate easily with existing enterprise platforms using one of our pre-built API & DB connectors or customized API integration kit to push and pull data from your apps and specialized databases. Create solutions that are easily maintainable, robust, and secure.
How Enterprise Architects Addressing This Challenge?
Download this Free Evaluation Tool to find out how to identify the right low-code tool for your digital strategies.
Revolutionize the Way You Build Apps
DronaHQ is on its journey to be a Leader in the Rapid App Development space. See what top Application Leaders have to say about DronaHQ on G2.com.
Fastest go-to-market with DronaHQ
Impressive flexibility to build custom apps
Most effective and easy workflow tool
A trustworthy strategic partner
Modern Development Technology for Agile Teams
DronaHQ adapts to your best practices and accelerates development.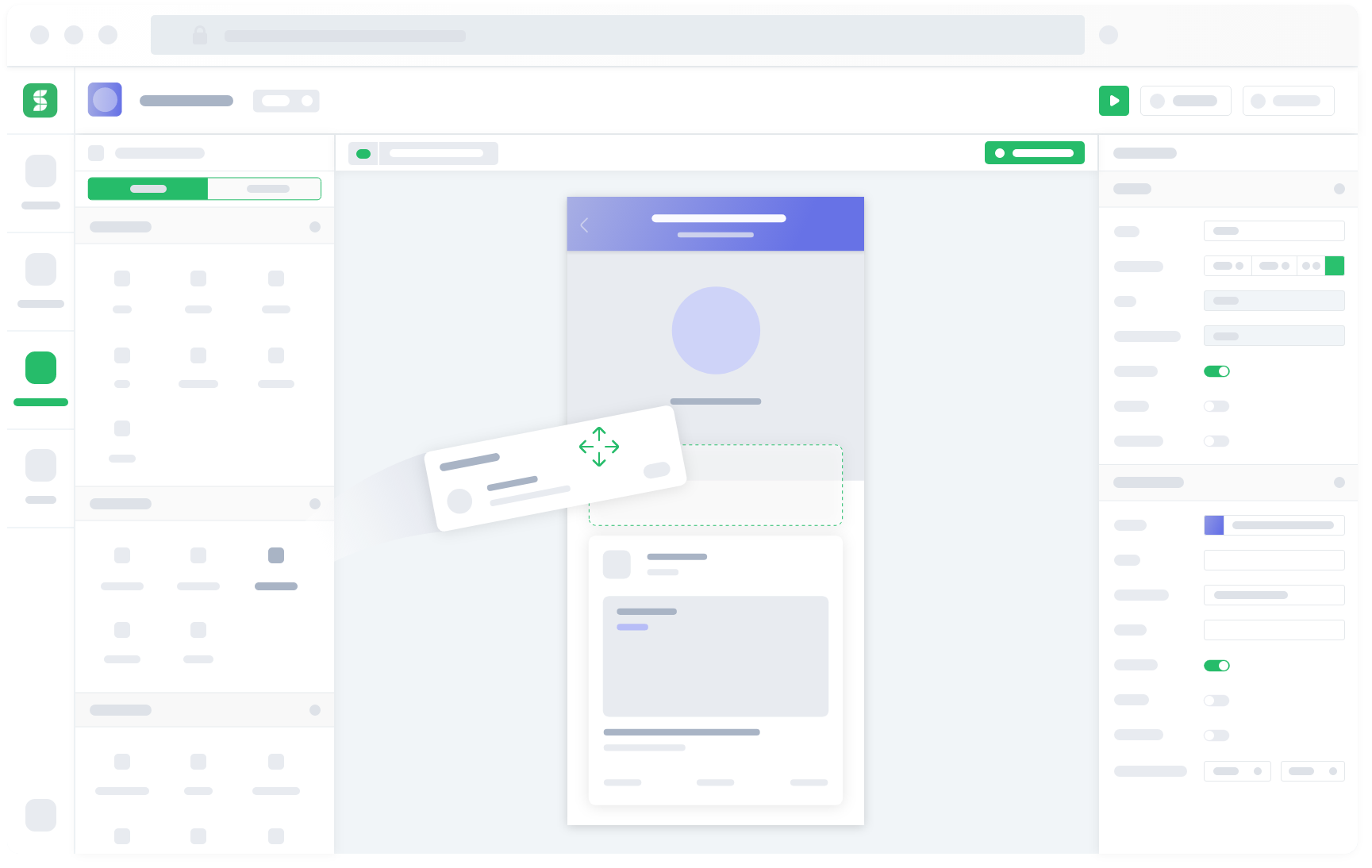 Faster go-to-market
Get to market fast & delight users with apps that work on any device to give a multi-channel experience.
Unlock Reliably Fast Development with DronaHQ
For all your application development, modernization & process automation needs.
Copyright © Deltecs Infotech Pvt Ltd. All Rights Reserved