Build 5 high-performing sales apps with low code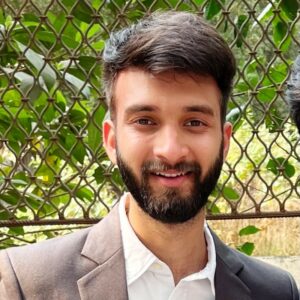 The sales function is a lot more than just making a sale.
With the sales professionals of the modern day working from their makeshift work desks in the study room and on the road, the need to give them custom tools is a given. 
Sales representatives have a range of responsibilities beyond just selling products or services. They have to attend meetings, write reports, handle customer complaints, and perform various other tasks that are essential for smooth business operations but do not directly generate revenue. 
The numerous sales apps available in the market indicate the extensive range of tasks that sales reps manage on a daily basis. The requirement for different types of sales control apps varies depending on the nature of the business. However, some sales apps are necessary for all businesses, regardless of their industry or field. 
This article outlines some reasons why it is essential for businesses to have sales apps that are custom-built to address the team's unique processes and challenges.
Why custom sales tools to drive operational success
A sales professional uses anywhere from five to six different tools that automate repetitive tasks, identify the right leads and deals or simply enhance their ability to do their everyday tasks.
We know there is a huge market of sales-specific tools and software that cater to different industries. But though the options are vast, with the like HubSpot, Salesforce, and Freshdesk of the world, the set of features they offer need to be customized to adhere to a sales team's processes and customer relations.
Custom sales apps open up opportunities for sales teams as there is room for creative personalization to tackle challenges as listed above. 
And low-code platforms like DronaHQ empowers teams to build the right tools that align perfectly with the sales team's workflow. 
Notable low code platform features for sales app development:
Ready UI components
API & DB connectors
User permissions
SSO
Mobile
5 Sales apps high-performing teams use that you can build with low code
1. Lead Engagement Tools // Lead prospecting tools 
An all-rounder of a sales tool, a custom lead engagement tool gives the sales team a single interface to read through all the touchpoints of the lead across the buying cycle. An ideal sales lead engagement tool will help sales deliver hyper-personalized communications to the prospects because the sales rep has access to all details and records of all you have talked about, say, what brought the lead to your product, the products they purchased, any customizations they availed and so on.
Although a CRM would capture useful customer details, there are gaps that, when building a custom tool on DronaHQ, you can mend. 
Features you can enable with DronaHQ
1. Table – Lookup leads data from the database, show relevant fields in the column, and pre-filter data to sort leads by the opportunity
2. Detail View – Double click on leads from the table, or search for specific leads, and view details from all customer touchpoints
3. Button – to navigate to email composer, view customers' open tickets on Zendesk, update stage in Salesforce
4. Dropdown – change the type of customs displayed in the table
2. Customer call reporting tool
Customized sales applications can be extremely useful in situations where you need to report on meetings or other interactions with customers. One such scenario could be when you're returning from a visit to a client's office and need to recall important details discussed during the meeting. To ensure that all of the information is recorded systematically and passed on to your sales team, a custom sales app can greatly assist. This integration with your CRM or database ensures when you log back into your sales portal to touch base with the lead again you have all the data points in front of you.
Features you can enable with DronaHQ
1. Calendly/Calendar – Set follow-up call and alert the prospect
2. Internal APIs – Approve discount to be offered in the backend/database so the system or individual responsibility is in the know
3. Rich text editor – To type down all details about the interaction, adding bullet points or highlighting any key elements they wish to communicate to other teammates
4. Slack alert – To give a status update to the team
3. Customer 360 data app
There's more to sales apps beyond lead prospecting, tracking, and reporting. A 360 customer dashboard, as the name suggests can enable customer support teams to view customers' activities. Consider a SaaS platform; you'd want to see the plan a lead is on, the duration of their plan, the discount offered, and the email correspondence they opened. A custom tool to pull details from all disparate sources to see a complete history of interactions and handle customer issues accordingly.
The information collected by your sales team is usually stored in a sales database or Excel spreadsheet, but accessing it on the go can be difficult. If you had a customer data app, you could quickly and easily access all the important information about your clients. Essentially, you just need to create an app that enhances data collection and sharing, allowing you to have all the necessary customer data at your fingertips while on the go or in meetings.
Features you can enable with DronaHQ
1. Dropdown: To segment leads, campaigns, and product segments
2. Table: The table display customer accounts and information about customers in a table.
3. Display components: Plotly powered charts, or bar and graph charts to map customer trends such as platform usage, time spent, services purchased
4. Integration: Leveraging data enrichment APIs to capture data about leads
4. Sales dashboard app for effective KPI reporting
The sales operation is incomplete without a competent dashboard and reporting tool. A custom sales KPI dashboard can help streamline the process of preparing sales reports for executives. 
Using custom integrations you can streamline the data fetching process and display the data for your sales report using a range of data display UI controls.
A custom tool can help orchestrate the data to show the performance indicators that are meaningful to your team as opposed to those in a generic ready dashboard tool. Linkedin to your original source of data, the information displayed in real-time reflects immediate updates. 
The need to pull data from makeshift docs and spreadsheets is eliminated.
Features you can enable with DronaHQ
1. Button Trigger actions like generating a PDF report and sending it to your manager over an email
2. JavaScript: Data transformation to manipulate your source data before feeding to display UI components like charts
3. Table: To display your top, most recent leads of the month, week, year
4. Table: To show the progression of your funnel by customers in a table.
5. Instant quotes and contracts
Generating quotes and presenting them to potential customers is a crucial task for salespeople. However, this process can become burdensome and time-consuming. When sending project cost estimates to potential clients, it's hard to start from scratch. 
If your pricing methods are complicated, you may require specific formulas that need to be implemented. 
Consequently, your back-office colleagues may need to create quotes and invoices using an Excel file. There may be problems with maintaining different versions of the formula files. For instance, multiple individuals could create separate copies of the spreadsheets or use them simultaneously, causing calculation errors. Such issues could impede the quick retrieval of quote information during a client meeting, which could potentially hinder the closing of a deal.
With a front-end designer like DronaHQ, you can build a custom project estimator to generate and email quotes without the heavy lifting. A single touchpoint for anyone in the team to enter data and generate a sales quote.
1. Slider uses a slider component to adjust the scope of a project quickly.
2. Dropdown Select a quote estimate template using a dropdown menu.
3. Radio Group makes estimated selections with radio buttons.
4. Button triggers actions like exporting a PDF or emailing a quote with buttons.
5. Data transformation: Using excel like formulas and JavaScript to manipulate data and perform complex calculations
Ready to build your custom sales apps?
Inspired to try out the different custom-made apps that you and your sales team can build to improve diverse aspects of the sales process? 
It's easy to get started 
Copyright © Deltecs Infotech Pvt Ltd. All Rights Reserved