Right Strategy & Technology for CPG Retail Efficiency and Operations – 2023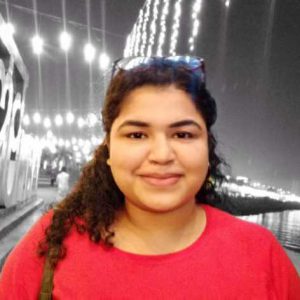 Spontaneous purchasing, or as it is commonly called Impulse buying, is something we all succumb to occasionally. A CreditCards.com poll shows that five out of six American shoppers admitted to making impulse purchases, 79% of which took place in physical storefronts. 
With the consumers making over 70 percent of purchasing decisions at the point of purchase. While it may seem like much of the shopping is moving online and consumers are fading away, these polls suggest otherwise. 
Smart retailers are finding ways to capitalize on this to make impulse purchases a priority in stores because even the most loyal shoppers will not buy their products if it is in the wrong/unexpected location, or the competitors' promotions seem to be more appealing or the product is out of stock. 
So, what is Retail Execution? 
Right products – Right shelf – Right time! 
Retail execution entails the activities performed by the sales professionals from the consumer goods companies or third-party vendors working on the company's behalf where the activities aim at increasing sales at the brick-and-mortar and the modern retail outlets through optimization of strategic actions. Shelf merchandising, frequent order replenishing, trade promotions, store audits, adequate product knowledge dissipation, and more such activities are devised to capture the customer's attention. 
Effective retail merchandising is vital to the success of consumer goods products. 
With the offline wars intensifying, consumer packaged goods CPG brands are finding it difficult to keep the products in the spotlight. The development of smart technologies to streamline various retail execution processes has never been more important. 
CPG brands have to ensure their products are in stock, are positioned in all predefined spots, all scheduled promotions are running and properly advertised, and that each product on-display or not damaged or dirty. 
For quantifiable effectiveness, field teams and managers need to have their retail store execution strategies like store audits, merchandising, retailer relations and more implemented with the right tools. 
The role of technology – Right tools. 
The journey goes from planning the strategy – objectives, KPIs to be measured, products to be promoted and defining quantitative actions at the retail-front to finally measuring the results and evaluating the retail execution performance with real-time data.
What are some of the key metrics to be measured at the retail-front?
From a top-level, the retail store task list could cover – 
Inventory check, stock levels in the shelves and the back stock

In-store placement of products across the shelves, POS stations, coolers/refrigerators, 

Compliance with product planograms (number of SKUs, placement sequence, label visibility)

Pricing compliance (discounts being offered by store owners in compliance with those approved by manufacturer)

In-store branding and displays of promotional materials

Competitor activities and adjacencies with your products

Presence of copycat or counterfeit products
Equipping your front liners with the right tools to conduct these retail store audits
Sales rep or third-party merchandisers of the CPG industry visit retail outlets regularly giving them a good knowledge of their industry and their managers' greater control over the resources. The representatives 'ownership index' also goes high when they are accountable for the retail execution. 
The right implementation of retail audit can help in capturing value by
Fostering retailer relations and increase the product lines at their stores (helpful for new product launches)

Imparting best practices to boost retailers revenue by educating about planogram arrangements

Ensuring the visibility of products and branding displays

Directly associate branding and merchandising activities to sales outcomes

Run and measure from merchandising strategies across stores
CPG field representatives are the thermometers that report back on market statistics and in-store data. This can assist both in boosting sales and supporting decision-making across the business. Equipping the frontliners with the appropriate tools becomes a necessity to execute planned retail activities as well as gather data quickly that can be translated to actionable insights.
While there are forward-thinking CPGs who are using advanced tech that allows quick and customized tool [app] development to optimize their front liner's efforts, there are many CPG representatives that are still using manual methods for execution of activities and data capturing where a lot of granular insights from the day's worth of activities are lost. (Research shows that brands lose 25% of sales annually to poor retail execution practices).
CPGs using sales enablement applications for activities like retail store audits to fully optimize their field teams' efforts are establishing future-proof tools to gauge on a real-time view of how their brand is performing in the stores (when the products go out of stock, locations change or promotional offers are reduced), allowing them to take corrective actions swiftly. 
In addition to increased insights and real-time insights, audit applications allow cutting down on inspection time by up to 60%, allowing the sales rep with more time to visit stores and add value to the organization.
To perfect your CPGs in-store execution, DronaHQ's no-code platform can help quickly launch customized solutions to better measure and improve in-store activities. The platform's legacy of serving large CPG clients allows it to offer a bunch of ready CPG solutions for the frontliners and their managers with means to collect and remain updated on not just the sales data (revenue over a given period) but also on the activity data (quantifiable activities performance by the frontliners) and observational data (insights about brand's in-store performance, competitor activities and counterfeit products presence). 
CPGs who can effectively analyze these three types of information can constantly iterate through a cycle of insights, planning, and actions (the Plan-Do-Act-Measure cycle).
Consumers have virtually limitless options in any category they're shopping for, so making products appealing as well as available is vital to surviving the brand wars in the fastest way possible. 
Global CPG like Mondelez, Colgate, Nestle who are using DronaHQ's CPG sales enablement solutions has allowed there teams to become more active on the field with increased ownership and engagement towards the company resulting in higher sales number and more innovative ideas to increase sales capacities in their pipelines. 
For more insights on how CPG retailers can leverage DronaHQ's platform for their sales force' enablement efforts, write to us!
Copyright © Deltecs Infotech Pvt Ltd. All Rights Reserved