Introducing self-hosted option for DronaHQ platform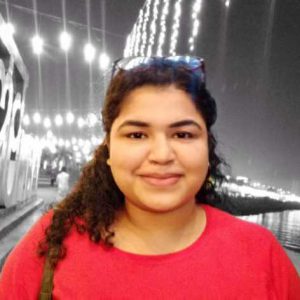 Launching new self-hosted plan options for CTOs and developers who need private deployment options to be able to deploy DronaHQ in their own infrastructure to start building internal tools.
This opens the door to a lot more customers who can deploy an airtight self-hosted version of DronaHQ within your own infrastructure in a single click. Connect and access your secure data sources, behind your VPN, in your own VPC.
Self-hosted platform for highly regulated industries
For all of you who have been eyeing our platform but could not use the cloud-based version because of strict data security requirements, DronaHQ self-hosted is like having your own private DronaHQ platform behind your firewall so your data never leaves your premises.
Because data does not leave your infrastructure, you can build tools on DronaHQ that comply with regulatory requirements like HIPAA, PII, DFARS, PCI DSS, GLBA, etc.
Want to know more about deploying DronaHQ on-prem? Let's talk
Choose between cloud and self-hosted
A lot of you building operational apps for your internal team started out with the Developer plan or the Free Starter Plan, using the version of DronaHQ that we host and manage for you. That doesn't always pan out for developers when they are building tools for heavily regulated industries like financial services or healthcare organizations, or you can only access data from a private network, or have clients who need to host in their own VPC. 
Now you can sign up with a self-hosted plan and get started in under 10 minutes: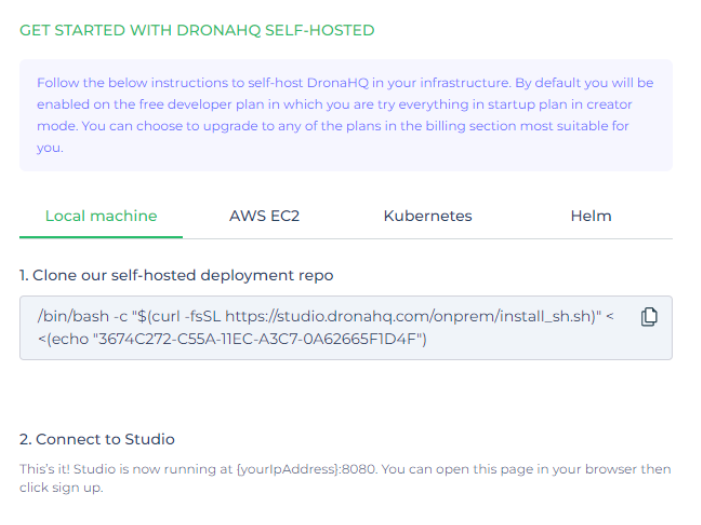 What to expect with self-hosted DronaHQ
The self-hosted version offers the same features and functionality as the SaaS option. Though here are some key features to take note of: 
Your data stays with you
As you deploy DronaHQ in your own VPN, you get to prevent critical information from ever leaving your VPC. This instantly meets your security requirements like HIPAA.
Updating DronaHQ Self-Hosted
The latest DronaHQ releases can be pulled from Docker Hub. When you run an on-premise instance of DronaHQ, you'll need to pull an updated image in order to get new features and fixes. See more information on our different release channels and recommended update strategies in our documentation.
Customize internal tools with DronaHQ self-hosted 
With DronaHQ's self-hosted version you can build comprehensive web and mobile apps, although you don't need to stop at the out-of-the-box ui control library. You can build custom UI controls using the control editor and make it available to the broader community within their organization to drag & drop.
Pay-per-user
Just like our cloud pricing plan, self-hosted plans supports pay-per-user pricing structure. So it is incredibly easy for teams of any size to get started with low code platform. And it is easy to predict how the pricing will look like for them as their user base scales. No hidden costs.
If you're interested in learning more you can check out our new Self-hosted plans to sign up for beta access and start building today!
Copyright © Deltecs Infotech Pvt Ltd. All Rights Reserved