From raw data to interactive dashboards: Google Sheets integration for your business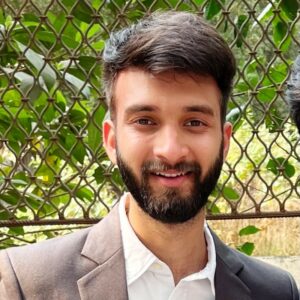 Enhance The Power Of Google Sheets With Seamless Integration 
Apart from helping users organize, calculate and tabulate their information, Google Sheets is a collaborative application where multiple people can work on the spreadsheet simultaneously. Despite being a productivity tool with many features and strengths, Google Sheets lacks security, scalability, and integration capabilities.
However, to unlock its full potential, you need to integrate it with other tools and platforms that your business uses. One of the most common use-cases on top of a Google sheet is building a dashboard on the data. This is where low code tools like DronaHQ come into play. DronaHQ offers seamless integration with Google Sheets, allowing you to build a compelling frontend on top of your Google Sheets data. Read on as we discuss more about the Google Sheets integration with DronaHQ.
What is Google Sheets integration?
Google Sheets is a data management and productivity tool that helps business users to organize data seamlessly and simplify internal collaboration.
Internal users can easily leverage the data they are maintaining over at Google Sheets with integration that supports the pulling and pushing of data. Suppose you need to create different perspectives from your sales, marketing, and support team on top of the same data source, or if you need to let your team add/update only selected columns in the sheet- DronaHQ lets you support the required operations with meaningful logic. Additionally, you can fetch sheet details, create new sheets, fetch all rows and update data dynamically from your apps. 
Why Integrate your Application with Google Sheets?
Google Sheets are easy to get started with. However, it can get tricky to manage once teams scale. It needs to provide more security with access- it is either view all or edit all. 
The lack of some capabilities makes it challenging to collaborate with multiple users while keeping the sanctity of the original data intact. Here are some reasons why Google Sheets integration to a custom app makes sense
1. Google Sheets is a great tool for storing data but could be better for building interactive frontends. With DronaHQ, you can build interactive user interfaces and rich user experiences with 150 + pre-built UI controls and run multiple API requests, set visibility rules, and more.
2. With DronaHQ you can set role-based views, and protect your sensitive data while ensuring that team members can access, edit, and delete the Sheets information as per their roles.
3. Integrating your application with Google Sheets will also allow you to expand your SaaS connectivity for your customers. You can boost business productivity and create and collaborate for faster insights.
How can you Use Google Sheets Integration for your Business?
Google Sheets integration works well with all types of businesses- be it a small startup, medium, or large company. 
Here is how you can use Google Sheets integration for your business.
Budget and Accounting
Like all spreadsheet tools, Google Sheets is great for creating budgets, keeping track of expenses, and financial accounting. With DronaHQ, you can build an app on top of your accounting data that is stored in Google Sheets for seamless management of accounting activities that boosts business productivity. You can set custom alerts and reminders, create a dashboard and present a visual view of the data.
Project management
Small and medium businesses popularly use spreadsheets for project management. Users can easily keep track of people, events, budgets, and resources that may be scattered across multiple locations. 
Employee time tracking
With Google Sheets, you can create employee time cards and keep track of hours worked.
Since the data is constantly backed up in the cloud and always online, employees cannot lose their time cards or accidentally delete them from their computers.
Create custom reports
By integrating with Googe Sheets, users can create charts, graphs, and reports based on any data set within their own applications. Google Sheets include various formats for charts and graphs, or you can simply select from various templates.
Data Analysis
You can pull data from your digital forms or applications and easily integrate them into Google Sheets to perform in-depth analysis and understand various aspects of the business.
Order and inventory management
Google Sheets is a perfect tool for managing purchase orders or inventories. With low code tools like DronaHQ, you can build your inventory dashboard seamlessly and integrate it with Google Sheets. You can also customize it according to your own unique business requirements.
Google Sheets Integrations Use Cases
Here are some popular uses cases of apps that work well with Google Sheets
Custom CRM
Most small business CRM starts as spreadsheets but fails to satisfy the needs of the business as it scales. As such, it can be challenging to manually input and track every piece of information. You will need more integrations, automated capabilities, and continuous communication. Thanks to DronaHQ, it allows you to add custom fields and views to your existing data in Google Sheets with an app.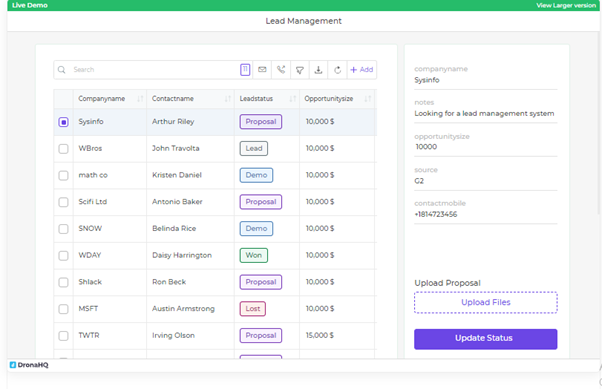 Sales dashboard
Businesses can build an interactive dashboard for the sales team to get insights into sales data. These dashboards allow the team to view all inbound leads in a single view, allowing them to forecast demand, drive new lead ideas, and convert more sales. You can build a custom frontend and integrate it with Google Sheets which can help you create interactive experiences like adding notes, transforming lead data for MQL or SQL activities, create role-based views of the data while keeping the underlying data untouched.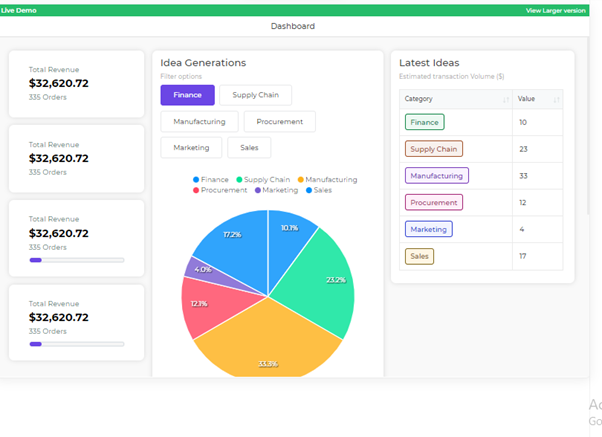 Inventory tracker
Inventory tracking helps businesses monitor the movement and location of inventory.  It follows every step of the inventory through the supply chain. It includes tracking from order to transit, receiving, storage, and other fulfillment. DronaHQ lets you build a front-end for the operations team that can integrate seamlessly with Google Sheets for inventory tracking, supply chain, and delivery tracking.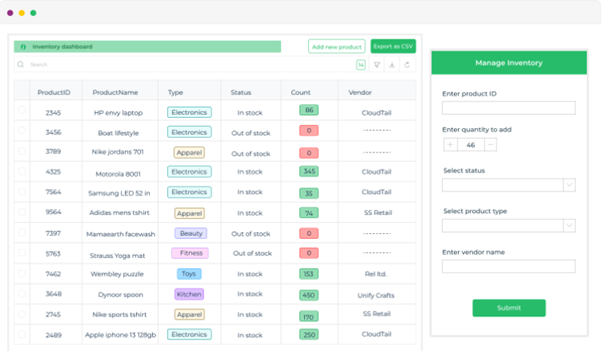 Email communication tool
Email is the primary source of communication for many businesses with their customers. Your brand reputation depends on how well you engage with your customers. DronaHQ lets you build an interactive tool to send each lead in a spreadsheet a personalized email by simply pressing a button to run an API request for each row.
Applicant tracking system
Every organization has unique needs and requirements and thrives on attracting, hiring, and utilizing top talent. But hiring or onboarding can be challenging for businesses if there isn't a proper management system. An applicant tracking system helps the organization find, hire and retain the best candidates. With DronaHQ, you can easily build a dynamic form and an interface to navigate through candidate stages, add custom notes, send emails, and enable custom view via Google Sheets integration.
Join Google Sheets Data with Other Data Sources
Integrating Google Sheets with DronaHQ is simple, quick, and easy. With DronaHQ's ready connectors you can build your interface on top of Google Sheets data, fetch sheets details, create new sheets, fetch all rows, and update data dynamically from your apps. You can join the Google Sheets data with other data sources and present them to the end user over a single end-user interface.
DronaHQ's ready API connector uses a user-friendly interface and allows for easy pushing and pulling of data to and from Google Sheets to a custom internal tool like monitoring tools for SEO, sales dashboards, CRUD tool for inventory, and more, combining the data from, say Google Analytics, Stripe, Salesforce, Pipedrive, HubSpot, MongoDB or any other data source 
Why DronaHQ?
DronaHQ offers the fastest and most secure way to integrate your application with Google Sheets. It enables users to build interactive user interfaces and rich user experiences with pre-built controls, buttons to run API requests, visibility rules, and more.  Users can enrich the data in Google Sheets by merging it with other sources. It allows seamless connectivity across platforms like Zendesk, SendGrid, Gmail, Twilio, and other essential communication tools to stay connected with customers.
DronaHQ offers-
Drag and drop builder- Don't build from scratch.  DronaHQ offers 100+ responsive, reusable, powerful out-of-the-box components enabling building beautiful interfaces straightforwardly and quickly.
Action flow builder – Users can configure action flows to perform actions like validating screens, firing queries into databases, calling APIs, etc., upon on-screen events.
Web+mobile responsive- Allows users to publish across mobile and web devices (including iOS and Android) promoting easy accessibility for end users.
Customization- Create your own custom UI components and functions using JavaScript, which can be used across all the dashboards you build on DronaHQ. You can also write JavaScript to transform your API responses received.
Role Based views and user management- Protect data integrity by allowing only authorized user access to sensitive data and managing how a user uses your data with login authentication, email verification, user roles, and permissions.
Integrations-Smoothly manage data fetching. Integrate with any API, databases, and multiple third-party applications. Visualize data coming from multiple data sources in the same view.
Sign up now to get a 14-day free trial for the starter plan!
Copyright © Deltecs Infotech Pvt Ltd. All Rights Reserved