DronaHQ launches UI designing tool 'Designer'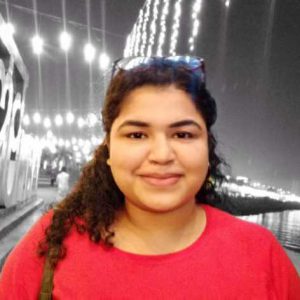 Don't stop at using the pre-built UI Components alone – Custom frontend development on a no-code platform
We are thrilled to announce the launch of DronaHQ Designer– a design tool to build custom UI components for apps.

An HR manager building an employee information app on a no-code platform wants the app screen to look like an ID card. Most no-code platforms come with pre-built UI controls that are commonly used in apps. Having an ID card control is not common. The conventional approach will be to get a UI/UX developer to code the required app screen but with Designer, users can drag, drop and custom make this control, without any need to code. This is just one instance of its many applications.
Changing the way you build apps on no-code platform with Designer 
"We wanted to change the way people build apps using no-code platforms. To give even the non-programmers an easy tool to create completely personalized applications with minimal effort and time investment, we made 'Designer'. With 'Designer', users get all the customization control required to build custom UI components and bolt that to their no-code apps," says Kinjal Vora, Marketing Director at DronaHQ.
"Designer is going to give users control over all the granularities of their app. This is going to be beneficial especially for custom UI/UX demands that conventionally require the intervention of a front-end developer, doing away with the dilemma over custom-vs-readymade," says Mohit Agarwal, Product Engineer at DronaHQ.
We are launching 'Designer' to do away with the notion that no-code platforms are meant only for mass consumption and not for unique, personalized application development. The tool, an add-on to DronaHQ's No code app dev platform, is ideal for business users and citizen developers alike who are trying to build their apps without going to the IT teams. 'Designer' will also come in handy to the professional UI/UX designers who want to speed up app development by taking the no-code approach.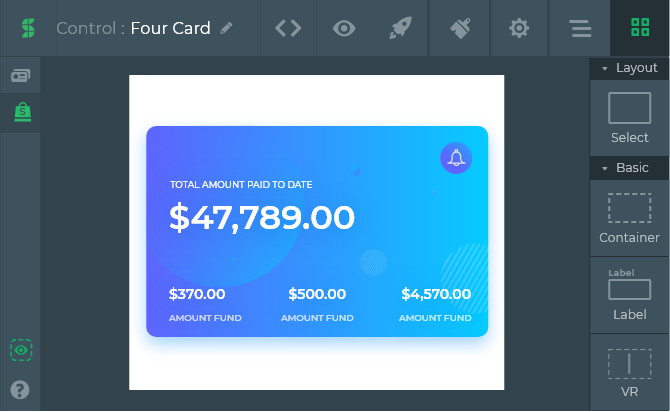 Beauty is subjective, so is UX.
"The UX expectations of the users are influenced by the UX of their interactions with applications from front runners like Google, Apple, Airbnb, Facebook and even Microsoft. All these companies are investing heavily in UX Design, raising the bar for all of us. Realistic or not, your users are used to the UX level of these companies and expect the same level from you. Especially for end-user facing applications. For internal applications, the expectations are lower, but this is also changing," says Kinjal. "That all being said, if it's something that is widely used by the company and is planned as a long-term application, you should definitely use an MVC approach. Once the functionality is in place and the app is successfully used for a while (month, year, you decide), improvements to the design could be made without affecting the underlying functionality."
Beauty is subjective, so is UX. DronaHQ gives an exhaustive list of standard UI controls and components that help build clear uncluttered applications. For times when teams demand the applications to be "more attractive", that involves the work of a creative individual to build a pleasing aesthetic. 'Designer' aims to simplify that need.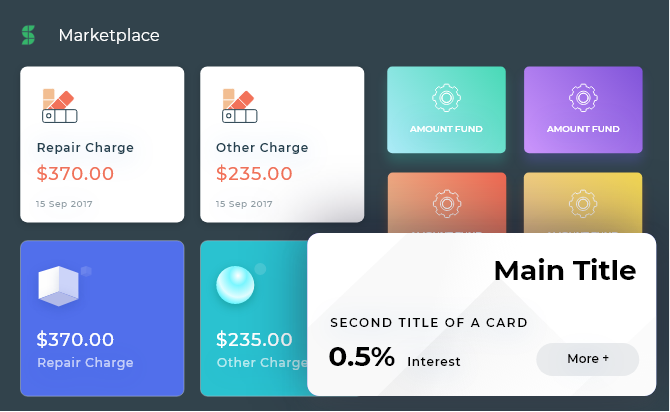 While our main aim remains to help users build business applications, workplace applications, internal applications, these applications should not have to look dreadful.
"DronaHQ is on its journey to becoming a Fantastic software, used for designing exceptional use cases and as well as the generic "ideal" user flow. With 'Designer', we make our platform flexible to handle exceptional situations as well," says Jinen Dedhia, Co-founder at DronaHQ. "We look forward to seeing the storm this will stir in no-code development space, driving us further to expand our platform's capabilities and make DronaHQ a platform loved by users from all walks of life."
'Designer' is live and will be available to all users who are building their apps on DronaHQ platform.
How to access:
To start using the tool, log in to your DronaHQ accounts and head over to  https://studio.dronahq.com/designer/index.html.
Steps to Use:
1. Add new component
2. Drag and drop block component and style it to get your desired component view
3. Specify trait property to specify which part of your component is bindable to DronaHQ Studio formulas
4. Publish it to view on DronaHQ Studio builder
About DronaHQ: 
DronaHQ is a No-code App development SaaS platform for building business apps (Mobile & Web) and automating business process operations for SMB, Enterprises, Business Units & IT Depts. Offering compelling development productivity gains, speed of delivery of apps while ensuring rich end-user experience. 1 million+ users of Apps built on the platform, 3000+ enterprise-grade apps. ISO 27001, SOC II certified. Presence in Mumbai, Bengaluru, SFO, London.
For more information, write to us at inquiries@dronahq.com
Copyright © Deltecs Infotech Pvt Ltd. All Rights Reserved