Take Complete Control of Digitizing Procurement with DronaHQ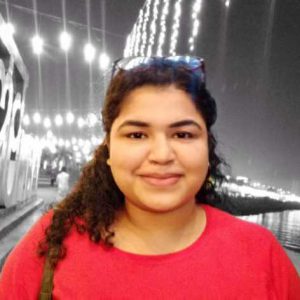 Digitizing procurement processing isn't luxury anymore. It's a necessity. It's also a win-win for everyone involved—owners, managers, employees, buyers, and so on. Digitizing procurement minimizes the chaos created by paperwork, reduces human intervention and errors, lessens the workload of stakeholders, and injects transparency into the process. This procurement approach also enhances spend management and visibility, cuts processing time and cost, and improves compliance. 
Put another way, digitizing procurement is transformational. Yet, many businesses still use traditional manual procurement processes. A core component of a company's strategy, procurement is crucial to an organization's competitiveness and survival. Organizations, for example, can spend nearly half their revenues on acquiring goods and services. Even the slightest decrease in buying costs can impact a company dramatically. And that can threaten a company's existence.
Helps Manage Purchasing Effectively
Procurement involves managing the purchasing process and all that's involved with the buying of third-party goods and services. Purchase orders represent legally binding contracts between buyers and sellers. Suppliers fulfil orders, track buyer payments, and create invoices based on the items and prepared for shipment. 
Buyers, on the other hand, typically take several steps to complete the procurement process. They include:
Conducting an internal needs process

— Start by benchmarking current activity, resources used, and costs. Then, determine needs and targets before creating a procurement strategy.

Assess the supplier marketplace

 — Identify realistic sources of resources — raw materials, components, finished goods, and/or services. Developing specific requirements can help limit the search.

Collect supplier information

 — Review companies that can provide resources carefully. A mistake here could cost you dearly. Consider a company's reputation, performance, financial materials, credit reports, and references before deciding.

Developing a sourcing strategy

 — Competitiveness of suppliers, your organization's risk tolerance, general business strategy, and reason for outsourcing are all considerations during this step.

Implementing the sourcing strategy

 — This step is significant. Start by showing an initial interest in a company, create RFPs/RFQs, and ask for bids from potential suppliers as part of a competitive bidding process.

Negotiating with suppliers

 — Having solicited bids from suppliers, you first need to evaluate t bids, then apply any selection criteria you may have developed. If bidders need additional information, provide that information.

Selecting the winning bid(s)

 — Having decided on a supplier or suppliers, you now need to create a way to measure the supplier's performance based on your companies key performance indicators. Creating a transition plan also helps.
Often, companies set up a strategic procurement team to create the organization's procurement process. The team sets the direction for procurement and makes sure it aligns with the company's business strategies. The team may also oversee the steps involved in both digitizing the procurement process and creating digital purchase orders. 
Critical Challenges of Manual Procurement 
Procurement takes place even if there is no formal process setup. Organizations can implement a formal procurement process either manually or digitally. Manual procurement involves executing many small, repetitive tasks, such as ordering parts and sourcing vendors to issue requisitions and vendor enrollment. It also includes calls between buyers and sellers, which can take on average about six minutes to complete for routine interactions.  
Manual procurement processing, however, is time-consuming, costly, and, error-prone. It's also cumbersome. Just managing approvals, invoices, and paper bills manually can be confusing. Never mind the other activities involved. Plus, you may need to add administrative people to handle these tasks involved. Also, manual procurement involves numerous groups with different users and departments involved in the effort, which can lead to chaos.
Manual procurement's disadvantages include repetitive tasks for manual buying events, lack of visibility and accountability, reporting difficulties, misplaced and lost documents, and miscommunication between buyers and sellers. Error handling is among manual procurement's top disadvantages. Often, companies start the entire process all over again. In the best case, someone begins from the point at which the mistake was made. That could be anywhere in the process.
Digitizing Procurement: A More Effective Approach
Digitizing procurement, on the other hand, offers a cost-effective solution to the traditional manual effort. This approach streamlines processes and approvals, centralizes and organizes information, and helps you collect and track data. Also, digitizing procurement eliminates the need to fill out paper forms, send email approvals, and chase people for information. Plus, it allows you to produce detailed reports, which can provide valuable operational insights.    
Finding and implementing the right off-the-shelf procurement solutions is a challenge. While off-the-shelf procurement solutions are cheaper, they have their cons. Faults in software components, for example, can result in system failures if the right steps aren't taken beforehand. Also, you may need to buy upgrades to the solution or a whole new version as your needs change. Customization is another solution pitfall. Off-the-shelf providers can tailor their solutions to meet your needs but at a considerable cost.
DronaHQ, however, offers a cost-effective alternative to off-the-shelf, hard to customize-procurement solutions. It lets you build a fully functional procurement app in minutes without the need for coding. Key features include workflow design flexibility, automatic purchase invoice matching, powerful budgeting tools, and real-time analytics and reporting. It also provides simple sourcing, custom approval workflows, automated purchasing, self-serve portals for vendors, and spend visibility with all details in one place. 
Key Steps in Designing a Procurement Process 
The project team manager tasked with designing a digitized procurement process needs to keep three things in mind: process, people, and project management. Keeping these three things foremost in mind can help the team's manager when planning a digital procurement process. The last thing is perhaps the most critical of the three. It ensures that any selected and acquired items are delivered and paid for on time. 
The key to designing an effective procurement process is creating a well-designed series of steps to drive the products and services from requisition to purchase order to invoice approval. 
These steps include:
Need identification

Purchase requisition

Budget approval

Supplier identification/evaluation

Contract negotiation

Receive/audit delivery

Three-way matching process

Payment release

Record maintenance
Savvy companies adopt and customize these steps to match their specific needs—a simple and easy process with DronaHQ.
Digiting procurement processing isn't a luxury anymore. It's a necessity. It can streamline operations, cut procurement costs, and eliminate handling errors. More importantly, it can boost competitiveness. Digitizing procurement processing using DronaHQ is a viable option for companies still doing procurement the old fashion way. When done correctly, digitizing procurement can differentiate your company, boost its revenues and profits, and take it to the next level.
Copyright © Deltecs Infotech Pvt Ltd. All Rights Reserved