A 2020 Guide to Procurement Management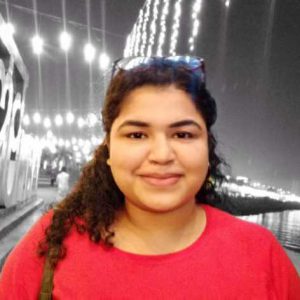 What is a procurement process? 
A procurement process, in all its essence, is a series of activities and processes that the organization performs to acquire necessary products and services from the best suppliers and at the best possible prices. The products and services acquired can range from raw materials, office equipment and services, office supplies, furniture and facilities, technical setup and support, to telecommunications, testing, training and business travel services. 
As a function, procurement is an inevitable aspect of an organization. It takes place even if there is no formal set up in works for it. To operate on an everyday basis and assist the growth and performance of the organization, a business has to obtain or "procure" products and services from external suppliers or sellers. 
Why is the procurement system required?
Procurement is intertwined with many core business functions in an organization and hence, should be considered just as core component of the company's strategy. If the organization is known for manufacturing recycled plastic, then procuring plan must focus on engaging with the right suppliers.
Since procurement is acquiring goods and services, it accounts for spendings in an organization and has a direct impact on the cost savings objectives of the organization as well. This makes it crucial to have an effective procurement system in place to generate higher gains. Organizations can end up spending almost over half of its revenues on acquiring goods and services and so even the slightest decrease in purchasing costs can have a significant impact on the profits, while the lack of proper procurement management can take down a financially stable organization.
The three Ps of procurement
Every procurement, whether big or small, must begin with a planning phase. The guidelines of procurement planning can differ slightly from time to time based on the buyer and seller and the complexity in the procurement of the goods or services itself. However, the procurement manager or the contracting officer heading the procurement should keep in mind the three Ps of the procurement process: process, people, project management
Process
This includes the steps and rules guiding the procurement from requisition, proposal, planning and pricing. There will be checkpoints for reviewing, orderings, obtaining and paying for the procurement.
People
This includes the key stakeholders and their roles in the procurement process. They make sure that the activities planned are carried out in line with the project requirements.
Project Management
The last P is managing the procurement project, ensuring selected and acquired items are delivered on, paid for on time. A lot of paperwork and documentation gets involved by the last stage of the procurement process which needs to be collected and stored for reference, audits and 360-degree management.
Steps in the Procurement Process
With the importance of procurement established, the next stage is designing the procurement process. A well-defined series of steps to get the products and services from requisition state to purchase order and invoice approval.
The 9 steps of an effective procurement process are:
Need Identification
The first prerequisite to a procurement cycle is recognizing the need for a product or service. It can be a recurring requirement or brand new. At this stage, the requirement is analyzed and inventories are cross-checked for availability before taking the request any forward.
Purchase Requisition
This step begins the procurement cycle. A requester will send a request for procurement to the purchasing department. This request can be in the form of an email, a phone call or on a paper form. The receiver of the request then reviews the request and approved requests are sent forward. Rejected requests are sent back to requester along with a reason for rejection which, again, can be in the form of a phone call, mail or paper form.
By this stage maintaining the records also becomes crucial for reference and audits.
Approval of Budget
The accounting department receives a request for budget approval for the purchasing. The requests are compared against previous POs and available budgets before approval ensuring complete transparency and visibility given to the finance and accounting teams to manage procurement budgets effectively.
Supplier Identification & Evaluation
Once the accounting department approves the budget, the procurement team forwards a proposal to vendors to request for quotations. Upon receiving the quotations the bids are compared to shortlist the most suitable vendor.
Contract Negotiation
Once the vendor is finalized, a contract is negotiated and signed after which a Purchase Order is released to the vendor. The PO documents information like the PO number, purchase terms, supplier information, etc. Once the vendor accepts the PO, a legally binding contract is activated.
Receive & Audit Delivery
The goods/ services delivered by the vendor in the promised timeline are examined. The vendor is notified of any issues with the received items.
Three-way matching
At this stage, a three-way match is crucial for the accounts department to process invoices received from the vendor. The invoice, PO and the receiving report are matched to compare quantities, the price per unit, terms and other information appearing in the documents. Only if the three documents are in agreements will the vendor's invoice will be treated as accounts payable.
Payment Release
After the invoice is approved, payments are released depending on organizational norms.
Record maintenance
Buying organization makes a record of the purchase for bookkeeping and auditing. It is crucial to store all documents from the point of purchase requests to approved invoices in a centralized location.
The Procurement process has made its journey into becoming a long-term strategic function within organizations and hence, the steps highlighted above can be adopted and customized by organizations according to their specific requirements. 
Purchasing cycle executed manually
Organizations with well-established procurement management system in place will agree if one says that the tasks managed manually put the processes at risk. Relying solely on outdated, manual and paper-based processes to manage procurement processes is not likely to offer optimum speed and accuracy. It probably can lead to increased costs and decreased efficiencies along the way. 
When procurement processes are manual, accessing meaningful data can become challenging. The process of gathering information will often involve collating information from accounting software, databases, emails, paper forms and spreadsheets. The data does not always match up. There is a lack of visibility and dependency on stakeholders for various approvals. 
An automated procurement management system in place will assist in streamlining cluttered procurement processes by keeping them transparent with all information in one place. A streamlined procurement process will give stakeholders better control over each stage of the procurement cycle. Stakeholders can raise, approve, or reject items on time and minimize the chaos caused by paperwork.
Automating your Procurement Workflows Management in 2020
Using digital tools effectively to create an automated procurement dashboard can be useful for businesses that want access to good reporting and analysis.
The most important benefits that are observed with automated procurement management are: 
 Minimizing of email and paperwork chaos

 Cutting down of delays due to dependency on approvers 

 Reduced errors from human interventions

 Automatic authorization before action taking

 Single repository of all information

 Shortened procurement lifecycle

Rather than depending on emails and excel sheets choosing to automate the procurement processes can speed up the procurement cycle while ensuring accuracy and saving on time. Purchase requisition and purchase orders become smarter and faster, invoices are matched automatically with the receipts and reports, documents are easily trackable, requests are sent to approvers automatically and authorization of requester and approver is taken care of.
You can bid farewell to missing POs over the email and numerous hours of data fetching and data entry. With the right system in play, you can transform stacks of paperwork into easily accessible information stored securely in a central repository. 
Manage procurement with DronaHQ
Start designing apps to collect just the information you need with rule-based workflows routing requests to the appropriate approver. Make custom apps for both the buy-side and the sell-side to allow vendors check-in for their payments. Compare POs against available budgets, match invoices as you receive them and use workflows to route them to the accounts department. With DronaHQ, you can design a procurement process that is 1. Unique to your business requirements 2. Improves value, speeds time-to-market and eventually delivers increased ROI. You can explore endless possibilities with no-code on DronaHQ:
Create sophisticated vendor management apps, that allow you to monitor the performance of suppliers at every step, onboard new vendors and part ways with some

Access a wide range of customizable workflows and ready apps that speeds up your time-to-market and allow you to automate key processes in your purchasing cycle in no time

Unleash powerful reporting capabilities to analyze performance and ensure compliance across all tasks
While you may have enterprise systems in play to manage procurement, you can go ahead to further simplify and automate tasks at the granular levels to observe the many benefits you can achieve using no-code cloud-based platforms. 
One of DronaHQ large enterprise customers completely transformed their vendor payments management with an app built using no-code. They receive hundreds of entries from vendors requesting for updates on the status of their payments. That meant hundreds of requests over the phone or email, follow-up requests, dependency on the buyer employee to get clearance, fetch information and the cycle goes on. They built an app for their vendors to obtain payment status without giving them access to their existing accounting and payment system. They created a simple application that integrated with the accounting system for the vendors to request for status w.r.t the invoice numbers. The organization surely saved a lot of time and effort that otherwise would go in dealing with a use case like this.
If you want to explore how you can improve your processes and save a great amount of your time, cost and effort, Sign up for a free trial or book a demo with DronaHQ and see how you can
Build custom apps, according to your business and partners' needs.
Extend your existing systems with mobile access for various stakeholders.
Integrate your various systems – request, collection, approval, notifications, payments & more
Copyright © Deltecs Infotech Pvt Ltd. All Rights Reserved