Low-Code Revolution to Prepare Manufacturers for Industry 4.0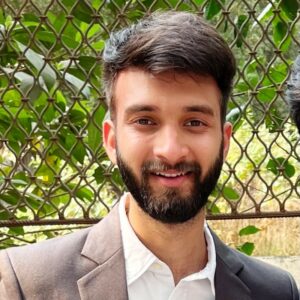 The pandemic has shown the value of digital initiatives adopted by the manufacturing players. Although supply chain leaders have typically seen digitization in the context of cost and efficiency, now the pandemic has made business resilience a priority. 
According to an article by Forbes "Due To Covid-19, Manufacturing Will Experience Five Years of Innovation In The Next 18 Months".
Manufacturing Industry is experiencing a digitization move. Manufacturing Sector has already adopted digital technologies like artificial intelligence, augmented reality, robotics, additive manufacturing, etc. These technologies had enabled them to have a competitive advantage in terms of manufacturing efficiency and cost. 
Due to pandemic traditional supply chains and manufacturing environments are crumbling, so there is a need to move towards a digitally-driven, more flexible agile approach. In these challenging times, many of the leading companies are innovating and developing their applications.
Businesses that tailor their existing technical capability and resources on digital technology can limit the COVID-19's impact. In times like these when there are limited resources and less time to build applications for business continuity, businesses are relying on Low-Code technology to create and pilot new applications for business continuity at rapid rates.
Low Code platforms are becoming popular among manufacturing companies as they deliver customized solutions and offer flexibility, scalability, and efficient technological innovation.
Low code platforms can alter how manufacturing companies address their problems and create new standards of productivity, performance, and profitability. They bring the control in the hands of manufacturing engineers to develop agile, robust, and bespoke applications. Low Code platforms enable better distribution of resources.  They ensure that businesses take full advantage of their processes and domain knowledge.
Why Low Code in Manufacturing
1. Manufacturing Softwares are rigid
Usually, manufacturing softwares are rigid, bulky, and costly with less area for improvements. It is difficult to update, customize, or add new functionalities on top of existing softwares with the change in the business needs.
2. Use of heavy machinery
Manufacturing machines are always running. They need someone to monitor them. So, an engineer always needs to be present in the workshop area. Moreover, modern manufacturing systems are interconnected. A problem in one system can cause problems in others. This domino effect needs to be quickly addressed to avoid damages. 
Benefits of Low Code in Manufacturing
1. Agility 
Agile methodologies are not just limited to software development. Manufacturing Industries are also taking advantage of agile practices in their processes.
Low Code enables manufacturing engineers to quickly address manufacturing problems, faster iterations, and better response to changes.
2. Efficient Resource Management
Low Code helps to clear IT backlogs resulting in freeing resources that can be utilized elsewhere. Low Code enables better resource management by empowering IT teams to concentrate on pressing issues rather than on things that are possible with Low-code.
3. Increased Collaboration
Low Code platform enables users to quickly communicate ideas, innovate, and get approvals, which is usually a longer cycle when traditionally done has to pass through many hands before bringing an idea to life.
Use Cases for Manufacturing Industry
Managerial Dashboard App
Manufacturing machines are interconnected. A problem in one can cause damages to others. Managerial Dashboard App can be used to monitor the overall production process. If any shortcoming is found, then an alert can be generated to notify other systems. Dashboard powered by analytics can help managers with powerful insights to improve their manufacturing process with effective distribution of workforce and resources.
Work Instruction App
Work Instructions on papers are difficult to understand, hard to maintain. Moreover, paper instructions are not interactive and make the job mundane. Visual Work instruction App can be used to provide training to employees on How to operate the company's manufacturing system? Visually interactive videos depicting various use-cases and scenarios can be used to train employees.
Quality Control Management App
Quality is the most sought attribute for every product in the manufacturing landscape. Low quality can cause damage to the company's reputation. So, Manufacturing businesses lay more emphasis on the quality of their products. Quality Inspection App can be used to check the quality of raw material used, production procedure, etc. Tickets can be raised for shortcomings. Inspection reports can be generated in pdf and other formats and can be sent to the stakeholders for real-time visibility over the manufacturing process.
Inventory Management App
Enable effective inventory management with the help of an App. Track the inventory levels of existing jobs for realistic scheduling. Automate the procedure of placing orders when the inventory falls below a specified range. Track the raw material shipments. Ensure timely delivery of material to run manufacturing plants with full capacity.
Predictive Maintenance App
Maintenance keeps the manufacturing machines up and in running conditions, reduces the operational expenditure, and saves thousands of dollars for manufacturers. An IoT enabled predictive maintenance app can be used to analyze the data collected from various sensors, cameras, etc to determine the expected failure of a machine or equipment. IoT-enabled systems can detect red flags using information that helps supervisors to create maintenance schedules and can help in scheduling the maintenance of equipment before any problems occur.
DronaHQ can help you to achieve real-time visibility over your manufacturing operations. From production and capacity planning to shipping and distribution, build custom manufacturing solutions. Bring operational excellence to your manufacturing operations by monitoring your activities over a managerial dashboard. Virtually impart training & instructions to your employees. Ensure the quality of your products with the right checklist app. Monitor your Inventory levels and schedule order placement and more with workflow apps for advanced process management. Increase collaboration and make proactive decisions by taking everyone into account.
Being a trusted player in low-code technology. Many manufacturing industries are creating low-code apps on DronaHQ. SANY has built IoT and map integrated apps on DronaHQ. The app provides remote asset monitoring of the equipment to SANY's 4000+ machine owners and service engineers. 
You can, too, create the most optimum solution for your business requirements by integrating our low-code apps with other enterprise systems. 
Get Started Now.
Copyright © Deltecs Infotech Pvt Ltd. All Rights Reserved