6 Smart Ways to Optimize your Retail Audit Efforts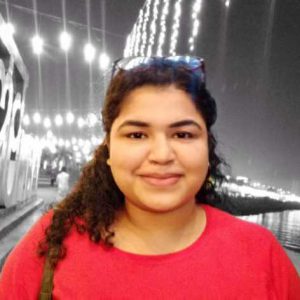 Running a retail store is challenging, and it may be hard to realize exactly where to begin when you're streamlining your processes. But ensuring retail business activities operate more efficiently must be at the top of the to-do list for each retail executive. A strong retail execution strategy is crucial for suppliers to stay competitive in today's marketplace. The easiest way for a retailer to collect important field data that affects the health of their business and their products is retail audit and inspection.
Standard methods of retail audit and inspection include lots of manual entry, data errors, slow submission, and approvals. These pains can be eliminated by automating the procedure of retail audit and inspection. 
Here are few tips to streamline your retail audit and inspection
 

Optimizing retail store compliance

Upload images of retail merchandising, shelving, and promotional setup

Ensure planogram and promotional compliance

Check all the safety procedures are as per the regulatory standards

Check for shortcomings and report them instantly to avoid legal actions or public humiliation.

Monitor Daily Retail Store Operations

Monitor the daily retail store operations over a supervisor dashboard

View summary data, compliance rate, and overall inspections of health

Analyze sales data and focus on low performing areas in the outlet

Generate notification and alerts for any shortcomings

Upload the image/video of shortcomings, and raise a ticket for rectification

Automate Scheduling of Audits & Inspections

Choose to make your Audit "Announced" or "Unannounced"

Sync the audit with the calendar 

Automate the

workflow

and scheduling of retail audits & inspections

Automate procedure of communicating results, tracking, and reporting of safety requirements.

'In-store' operations, Inventory tracking on your fingertips!

Easily monitor in-store working conditions and frequently failed items. 

Keep track of all store operations and perform an everyday stock status check

Monitor SKU performance to place new orders

Automate emails for placing orders when the inventory falls below a certain level

Instant reports to Audit Inspectors

Prepare comprehensive audit reports by collecting data, uploading rich-media of the inspection site

Automatically tag locations, and take digital signatures  

Generate reports in PDF or other formats

Send the reports to audit inspectors or other inspection authorities.

 

 

Proactive decision making with Analytics

Use retail inspection

checklist as a guide

in performing audits & inspections

Have comprehensive, real-time reports on your fingertips 

Use audit inspection data to generate insights about the shortcomings

Take actions to eliminate shortcomings for proactive decision making
DronaHQ is a no-code platform to automate your business processes. Make retail audits & inspections easier, flexible, and more accountable with the help of a mobile app. Evaluate the overall performance of your store, customer satisfaction, and determine the best performing areas of your store. Give a boost to your in-store SKU performance with the right checklist app. Select from ready to use apps or build one from scratch according to your requirements.
Drop us a message below in the chatbox if you want us to assist you to build your own.
Author – Kushagra Pal
Kushagra is a digital marketer and content creator. His dream is to help SMB's understand and leverage technology for brand awareness, growth, and profit.
Copyright © Deltecs Infotech Pvt Ltd. All Rights Reserved