What's new in DronaHQ: May 2023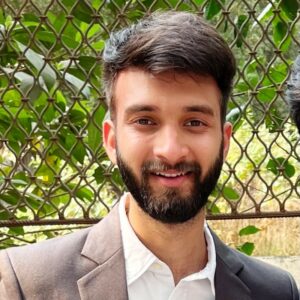 Introducing the most recent update on the latest developments in DronaHQ! As the top-tier low-code platform available, our continuous efforts focus on equipping you with cutting-edge tools to simplify your digital projects. This blog post delves into the newly introduced features and enhancements in May 2023. Regardless of whether you're a seasoned DronaHQ user or just beginning your journey, this article presents a comprehensive overview of the fresh additions and their significance for you. Let's commence our exploration!
Platform updates
Write custom JS in transform response with Ask AI
With the latest update, developers can leverage the power of AI to generate JavaScript code effortlessly in the transform response section of their data variables. This exciting enhancement significantly enhances the coding experience, allowing for faster and more efficient development.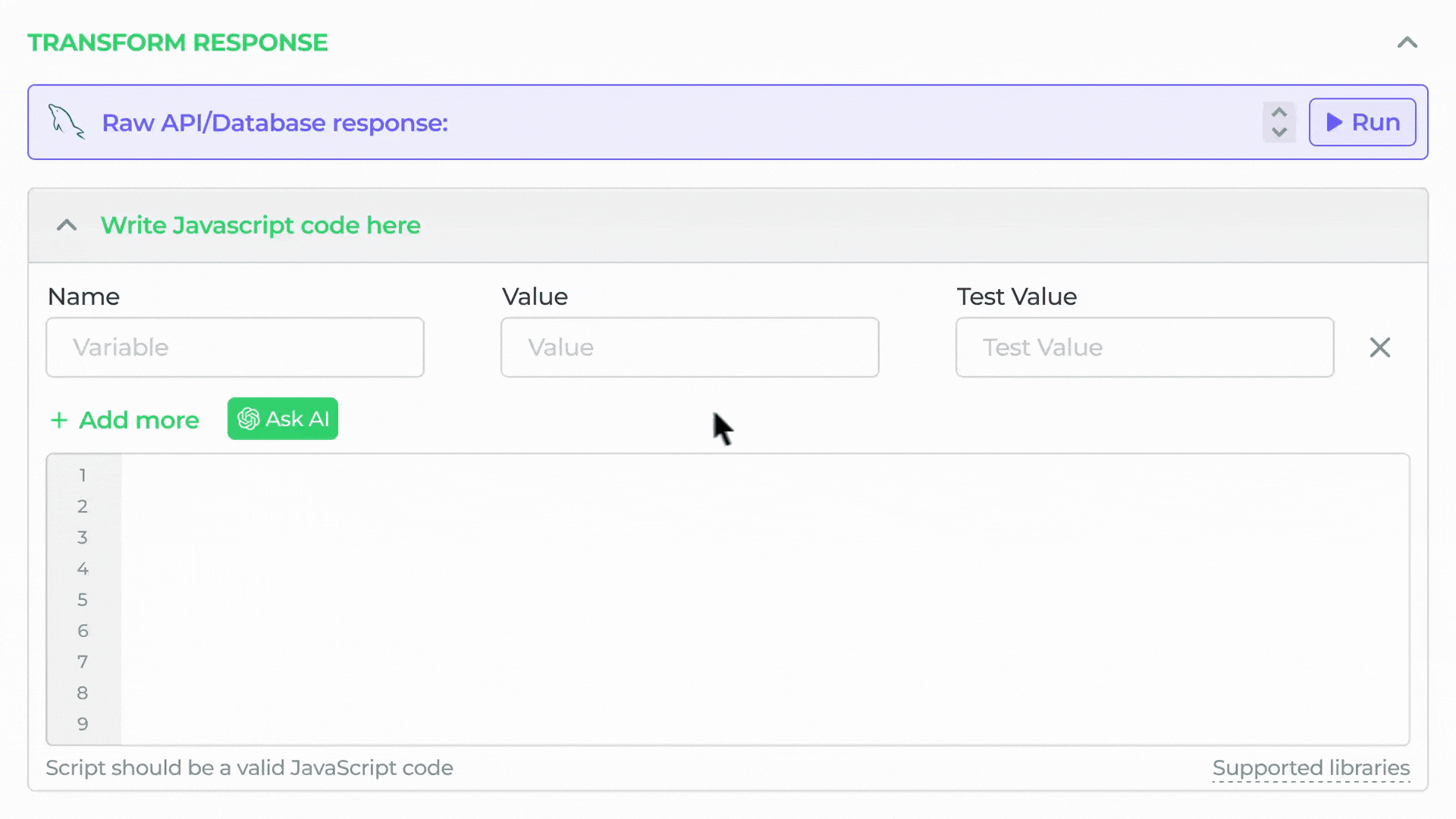 Learn more > https://community.dronahq.com/t/working-on-studio-with-ai-assistance/1569
Introducing Automation 2.0
Incorporate scheduled tasks, automate actions through webhooks, and establish intricate automated workflows incorporating database and API interactions, as well as customized JavaScript and filtering. Moreover, execute the entire process in a preview mode, allowing you to examine the results using the debugger's run logs. Test each individual block separately while constructing the complete workflow for thorough validation.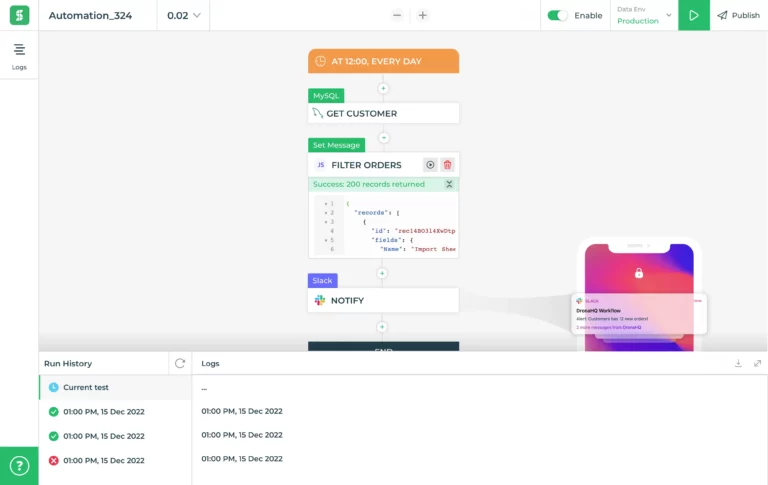 Learn more > https://dronahq.com/automation
Introducing Widgets
Unleash the potential of widgets, flexible building blocks designed to optimize functionality and streamline processes. Widgets serve as self-contained modules, offering distinct functions, rules, input, and output data. Once created, these widgets seamlessly integrate into various micro apps, empowering users to explore their creativity and enhance efficiency.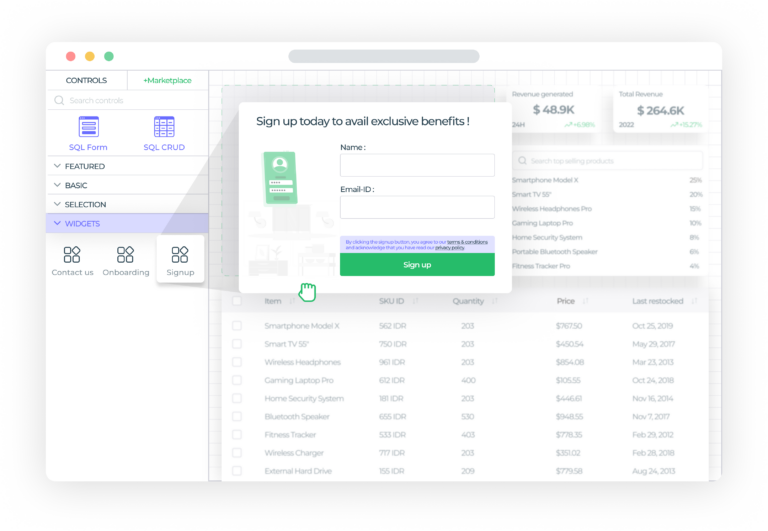 Note: The feature is in the beta version currently.
Learn more > https://community.dronahq.com/t/widget-creator/1544
Copyright © Deltecs Infotech Pvt Ltd. All Rights Reserved