Top low code use cases with examples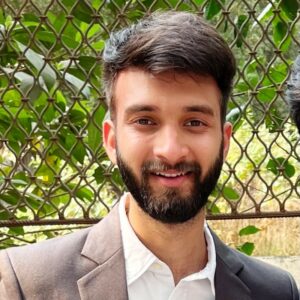 Introduction
80% of business IT teams across the globe have already adopted low code tools to reduce the strain on their IT and engineering resources. 
Low code platforms reduce the pressure on IT teams by minimizing manual coding when building and deploying applications. It helps businesses improve application delivery and reduce the burden on the engineering teams
In this article, we will look at what you or your team can build with low code use cases from B2C mobile forms to capture sales order data to web apps for data administration.
Low code Use cases
Let's look at some of the broader low code use cases where development teams can benefit from incorporating low code technology into their tech stack
User Interface:  A big challenge with user interface designing is the time and resources it takes to set up even the simplest CRUD interface on top of a database. This problem can be solved by the predefined UI components and drag-and-drop designing interfaces provided with low code tools. It makes it easy to implement functionalities like CRUD within minutes! 
Popular low code tools for user interface designing:
DronaHQ 

UIbakery

Appsmith

Retool
Internal Tools: Engineering teams are found to spend more than 30% of their time building and maintaining internal tools. And these internal apps are being created to support several teams. Read more about internal tools here.
Examples of internal tools
Dashboard / Database GUI: Dashboards and database GUIs have become a common internal tool use case for many companies to help connect disparate data sources and display data as per their needs to further interact with and make decisions.

 

Admin Panel: Admin panels are useful to perform tasks like – data manipulation, activity monitoring, and approval of tasks. These typically support Role based CRUD operations but most users build these from scratch to add functionalities that are not present off the shelf, like creating custom app views based on user roles or limiting the actions one can perform, or configuring systems in a way so users can trigger events in third party systems without leaving the screen. 

CRM: A custom CRM tool is a must-have for every business it helps businesses reach their current or potential customers. Create a single view of the customer by connecting data from Salesforce, Postgres, Zendesk and more. Enable your Customer Success or Sales team with the data they need to operate in real-time. Popular low code tools for internal tools are:

DronaHQ

Retool
Cross-platform application integration and automation: Some low code tools have configurations that allow cross-platform application integration such as integration with CRM systems like Salesforce or HubSpot, databases like MS SQL, and MongoDB that are gruelling to integrate manually. Trigger Workflows by issuing API calls or scheduling jobs every minute, hour, day or week
Popular low code tools for cross-platform application integration:
Zapier

Integromate

Automate.io
API generation: Manually generating an API is a lot of work, especially for legacy applications that weren't designed to handle it. Low code API generators can automatically create APIs based on existing application code.
Popular low code tools which can generate API:
Postman

Apicurio

Restpoint

Xano
Fun fact: To generate a mock API from your data, and easily test, use: the API generator form  DronaHQ
Business process management: Many BPM systems offer built-in, low code tools for building processes. While these features can sometimes be helpful for citizen developers who need a simple application, they can also save professional developers time when building more complex applications that integrate with BPM systems.
Top BPM Softwares
Kissflow 

Hive

Pipefy
Containerization: Low code tools are now integrating with deployment environments like Kubernetes, to allow applications to run inside containers. This allows businesses to quickly deploy the application, from bare-metal servers to VPS, on-prem cloud, or public cloud platforms.
Popular low code tools that have deployment environments in them:
Mendix

OutSystems

Oracle APEX
The Speed of Low Code: A Quick Study
Low code use cases for solving business problems
The

global shortage of full-time developers

will increase from 1.4 million in 2021 to 4.0 million in 2025. (

source

)

Legacy system modernization

, A legacy system might become outdated and no longer supports the evolved business processes, it doesn't deliver the desired user experience and contributes to an increase in maintenance costs.

Businesses need to

scale

themselves from offline to online to reach the masses.

It becomes hard to

keep track of operations

from both the business side as well as consumer side

For businesses that have

small teams and resources

, it becomes hard to compete within the market.
How Low code solves listed problems: 
Low code development helps optimize the entire development process to speed up delivery. It is easier to bridge the gap between legacy and modernized applications. They can help application performance and even drive innovation.

Businesses can build applications like the web-based customer portal and B2C mobile app for their customers to scale from offline to online. This can be built on low code platforms easily and can be hosted on your own server or the server provided by vendors like AWS, Azure etc.

Applications such as the Status Tracking app, and Inventory management app can create transparency to provide greater visibility into day-to-day operations and information stored. Low code platforms provide third-party integrations which can help in fetching data from any source and displaying it on the app.

Low code allows you to build apps

10x faster

. Also with low code, you can observe your ROI much faster Allowing businesses with small teams and fewer resources to scale effectively.
Low code Industry Examples
Low code can benefit various industries, as it
bridges operational silos,

enables rapid application development,

respond to dynamic business needs with speed and agility

unlock organizational efficiency and innovation.

reducing the work to build powerful and high-functioning enterprise applications, hosting and scaling it.
This brings us to our compilation of the top ways enterprises across industries can leverage a low code platform:
Consumer-packed goods, Retail: Retailers must create custom applications to support their growing organisation and digital needs. And these applications need to support the ever-evolving needs of the business, hence they need to be easy to maintain for both online and brick-and-mortar environments. Outsourcing or hiring a large team of developers to build all these apps using traditional methods is not an option available to many retailers as they struggle to adapt and survive in the digital world. Low code tools can help retailers build the software they need at a lower cost.
Examples of low code apps being used in the CPG and retail industr
y:
Sales Enablement App

: One of the biggest challenges today's sales team faces is dealing with a huge amount of data. Sales enablement apps give a big-picture view of key performance metrics such as pipeline progression, revenue progress, pipeline closure ratio, latest industry news, contact productivity, and more.

Retail Execution App

: Retail execution software helps plan, manage, and monitor in-store activities in the consumer packaged goods (CPG) industry. These solutions facilitate improved collaboration between CPG companies and retailers to optimize in-store sales and increase profits.

E-commerce

: There are various tasks that should be accomplished daily in the e-commerce industry from order management to supply chain monitoring and delivery tracking. Sure, you can use the functionality provided by big eCommerce platforms for that, but you are limited by its set of features.
Examples of low code apps being used in the E-commerce industry:
Invoice manager App

: Invoices are an effective way to communicate with clients about payments and keep records of your e-shop's income. By generating clear, well-marked files on how much your customers owe, you can protect your business while improving your organization and records.

Customer insights dashboard

: For businesses to grow, it is highly important to capture every possible information of customers. The customer insights dashboard allows customers' information to be easily looked up and updated

HR & Talent Acquisition

: Low code development platforms enable HR and recruiting staff to become "citizen developers" and replace cumbersome spreadsheets with more efficient workflows, build their own careers sites, create talent analytics dashboards, develop surveys and reduce manual tasks.
Examples of low code apps being used by HR & Talent Acquisition:
Employee Self-service portals

: Employee self-service portal is a secure platform that allows employees to access relevant, structured corporate data, collaborate and request HR, IT, or facility-related services. It helps companies work efficiently and save valuable working time. It also increases data accuracy by allowing workers to take some administrative matters into their own hands

Payroll attendance management

: A payroll management system is a software that is used to manage all your employee's financial records in a simple and automated fashion. It provides accurate time tracking, helps to minimise the costly and inevitable errors in the manual data entry processes.

Finance:

Low code components are commonly used to aggregate data from different sources. This is great for financial services, as combining financial databases from multiple accounts and third-party sources could help create a more accurate picture of holdings, which is beneficial for both end users and investment firms. Banks are turning into software companies, and the Banking-as-a-Service trend is evidence of this transformation – banks are starting to expose underlying infrastructure through API-based components. Offering the ability to consume these ready-to-use components with low code content could improve third-party adoption.
Examples of low code apps being used in the Finance industry:
KYC user explorer

: 'Know your customer' or KYC guideline is important for all financial services companies to follow. Giving your team access to an internal tool for processing KYC compliance is a faster way to ensure customers are actually who they claim to be and keep your business KYC compliant.

Fund management tool

: Asset management companies that operate in venture capital funds and private equity have to be diligent with portfolios. With Low code platforms, asset management companies can build a centralized app to access relevant reports like balance sheets, income statements, open positions, and realised gains/losses.

Sales and Marketing:

 Low code and no-code tools can help by allowing marketing teams to put together applications without using IT resources.
Because low code tools have significantly less learning time than traditional development tools, marketing and other non-development teams can acquire, learn, and adapt these tools to meet their needs.
Examples of low code apps being used in the Sales and Marketing industry:
Event management tool

: A truly comprehensive event management system will allow users and organizers to access and manage all aspects of an event, including registration, marketing, engagement, integrations, physical planning and preparation, reporting and analytics, and more.

Sales Development Dashboard

: For sales teams, CRMs are like lifeblood, they capture a lot of crucial information about customers but they aren't designed in a way to streamline a sales development team's workflow. With Low code platforms, you can build a sales development dashboard that makes it easy for sales teams to take actions like updating info, extending trials, and enriching lead information.

IT:

  Low code makes it easier for the team to integrate OT (Operational Technology) and IT workflows, improve production automation, and help operational teams in the field. Low code is used by businesses to bridge the programming gap and accelerate application development.
Examples of low code apps being used in the IT, and SaaS industry:
Virtual event ticketing dashboard

: Virtual events have many phases such as event ideation, creative creation, invitations and promotion on social media, logistics and day-of coordination, and follow-up with attendees. With Low code platform, you can build a virtual event management app to track events, ticketing, promotions, and logistics and coordinate with teams.

Cloud services deployment manager

: Services offered by cloud-based software companies occasionally need to be reset, reconfigured and deployed. Rather than requiring your support team to access and troubleshoot each cloud service individually, you can build a cloud services deployment manager app that will provide your team with a centralized space to keep the services that support your customers up and running.

Insurance Sector:

Insurance

CIOs have begun exploring low-code development platforms to reduce the IT backlog and close the IT skills gap. Low-code platforms can make insurers more agile, competitive and fit for the digital world, but none is a panacea. Rather, it is a general approach to IT and how modern digital insurance platforms that contain insurance-specific data models, products and process logic can co-exist with horizontal, low-code platforms.

Automated Policy Underwriting:

An automatic policy underwriting rule engine built through a low code platform can help ensure zero underwriting errors. It can further automate the end-to-end policy issuance process, deliver a superior user experience, and ensure a shorter prospect of the customer lifecycle.

Seamless Claims Processing:

Low code platform enables automation of end-to-end claims journey from first notice of loss to final claims settlement. Insurance companies can use low code to deploy solutions like auto-retrieval of policy information, claims duplicity prevention, intelligent case routing, and allocation.

State-of-the-art Customer Portal:

The low code platform can be leveraged to build a state-of-the-art customer self-service portal, accessible through mobile and web. Such a portal facilitates the real-time registration of customer claims and tracks the status of submitted claims.
Advantages of Low Code Platforms for business use cases
We have discussed low code platform use cases above now let's see some of the advantages of using low code:
Support and Scalability: Low code platforms provide easy integration of information programs with other programs in the organizational software ecosystem. Low code platforms can provide both run-time and dev-time scalability. The ability of low code platforms to meet organizational development needs is dev-time scalability. The ability of the applications built on low code platforms to provide fast-user experiences is run-time scalability
There are several features associated with dev-time scalabilities, such as,
Easy onboarding of new developers to the platform

Allows role-based access
Certain features associated with run-time scalability are:
Faster deployment with automated tasks

Enables rapid development with containerization
Faster Software Development and Deployment: Low code technology reduces the manual coding effort to ground level. It also has a user-friendly user interface, one-click deployment and collaboration environment support. Delivery of new applications is accelerating, playing a critical role in the rapidly accelerating digital transformation.
Better Agility Across the Software Development Lifecycle: In comparing low code with traditional programming, low code solutions allow developers to easily accept changes to a project and transform the apps or processes even after deployment which helps businesses to quickly adapt to the shifts in customer expectations and revert to the market changes.
Reduced Risks Associated With Shadow IT: Companies will eradicate the requirement to delegate some projects to IT service providers by providing developers with competent tools to build applications faster. Low code development platforms thus help overcome shadow IT development. For businesses, this means better IT management, the possibility of end-to-end operational transparency, reduced data security risks and many other improvements in operational efficiency and software maintenance.
Choose DronaHQ for all your use cases
Low code technology has become a hot topic in the business world, and for good reason. Simple and user-friendly interfaces with drag-and-drop capabilities allow anyone to develop business applications without requiring extensive manual coding.
DronaHQ is a low code platform, which provides you with various controls to make rich functionality applications and connectors which allow cross-platform application integrations. Features of DronaHQ:
Comprehensive UI Builder

100+ Pre-built UI Components

Ready API and Database Connectors

Build Apps for Web, iOS, Android

Security and administration

Unlimited Users Supported
Use DronaHQ to build analytics dashboards, consumer portals, e-commerce and retail applications for your enterprise with the advantages of self-hosting, building mobile applications on the free plan and many more. 
Copyright © Deltecs Infotech Pvt Ltd. All Rights Reserved