#1 Tool to create customer digital journeys
Fastest way to build digital journeys for banking customers. Now launch and embed new financial products into your current systems with journeys and experiences that delight your customers
World's leading banking and finance teams rely on DronaHQ to build internal tools & apps.
Kickstart the digital banking journey
Craft the best customer journeys for your digital banking solutions using DronaHQ low code platform.
With pre-built UI designing capabilities, there is no need for learning new tech.
Cloud based platform that connects to all your data sources.
Helping BFSI Customers create secure apps.
Securely embed new features into your products
Design and augment a page to let customers discover and connect with sales team; onboard new sellers with personalized journeys or allow internal teams to launch and track new projects.
DronaHQ lets you design custom UIs and leverage the right APIs to create optimal user experiences. Minimize repetitive data entry to accelerate onboarding, digitize workflows that filter into KYC and due diligence processes, and improve client experience via self-service flows.
"DronaHQ has been our go-to for rapidly creating tailored sales enablement solutions for online masterclasses and sales training. With both web and mobile outputs, we reach our teams seamlessly. The best part? We can swiftly get custom solutions sans long wait times from IT."
Gaurav Gupta
Program Head, Vice President, Yes Securities

Ready to design your custom user journeys?
Speak with an expert to discuss pricing and next steps!
Reduce onboarding times by up to 75%
DronaHQ allows you to increase conversion and create a frictionless experience for new customers. Create end to end digital onboarding journeys that integrate the latest technologies for identity management and auto assign the leads to bank agents.
Accelerated digital KYC flow
Leading India-based banking institute successfully launched KYC verification into their customer onboarding journey with intelligent information synthesis, review, and verification.
Customer Self-Service Portals
Deploy self-service portals to unify client information and services into a single seamless experience. Empower clients to independently execute funding, transactions, reporting, and document uploading.
10x faster digitization of your banking journeys
Built for banking and financial institutes, DronaHQ provides the essential capabilities to create each digital journey process with meaningful customer interactions on a secure and easy to use frontend layer.
Integrate disparate systems
Build single-source of truth for all of your business data. Extend legacy software, leverage smart APIs & integrate with existing DBs & apps.
Branded apps at scale
Seamlessly deploy consumer-grade branded experiences at scale to engage and delight your customers, partners, employees.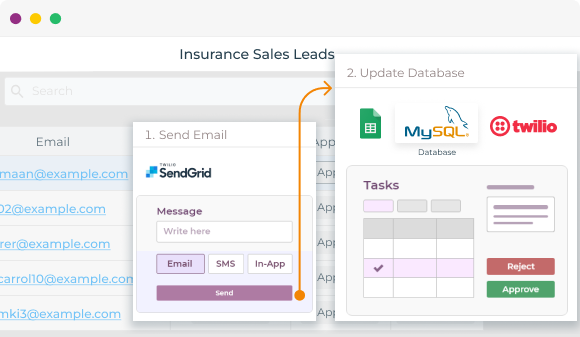 Automate complex flows
Configure complex business logic to orchestrate how information and actions flow across your internal teams, clients, customers.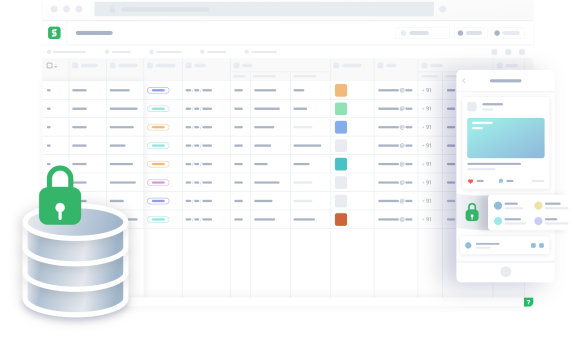 Security and compliance
DronaHQ is ISO 27001 & SOC Type II compliant, features like SAML SSO & 2FA, granular permissions, audit logs, on-prem deployment & much more.
Ready to launch your solutions?
Learn how you can get up and running with you solution in weeks.
Self-host DronaHQ
Want to host DronaHQ platform on-premises?
User based plans
Simple, transparent pricing with no hidden fees.