How to Tackle BFSI Mobility Challenges?
Examine how container-based app architecture can effectively address enterprise mobility issues such as security, privacy, and user adoption faced by banking and financial services industry (BFSI).
During the past decade, as 'bring your own device (BYOD)' emerged as a strong workplace trend, it brought with it a new set of risks for the banking and financial services industry (BFSI). The BFSI CISOs, CTOs and CIOs now had to deal with a dual challenge of information security and data privacy.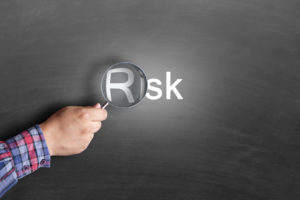 BFSI companies follow a series of data protection and privacy compliances. Reserve Bank of India has laid out a Cyber Security Framework that Indian banks have to adhere to. It has issued detailed guidelines on IT governance, security, and cyber fraud. Similarly, insurers and stock brokers (and mutual funds) have to comply with the guidelines issued by IRDA and SEBI, respectively. Many Indian companies, including leading banks such as HDFC Bank and ICICI Bank, comply with global norms such as Basel Accord and Sarbanes Oxley Act.
Game of control
Prior to 2007-08, the device-level security in BFSI companies was confined largely to desktops, laptops, peripherals and removable storage devices. Given the strict compliances they follow, banks exercised strong administrative control over user devices. Enterprise mobility changed everything. With massive adoption of iOS and Android devices, BFSI users started demanding more and more freedom at the workplace and beyond.
In the backdrop of these changes, some companies tried retaining control by introducing BYOD variants such as Choose Your Own Device (CYOD) and Corporate-Owned, Personally Enabled (COPE) devices policy. Many invested in tools such as mobile device management (MDM). These approaches, however, met with limited success as BFSI users refused to give up control over their personal devices to their IT administrations. User resistance to MDM emerged as another issue for IT leaders at BFSI firms.
Mobility challenges in BFSI—up-close
While BYOD became an irreversible trend, BFSI companies felt a rising competitive pressure to adopt mobility. They needed to build user-friendly apps to deliver services to internal users as well as customers. A mobile app, however, is all about providing convenience and power to users. This philosophy goes radically against the watertight security policy frameworks that BFSI companies are traditionally comfortable with.
At another level, BFSI firms have been the biggest spenders of IT for several years. That implies many of these companies have legacy systems in places, such as core banking, insurance policy administration, trading platforms, CRM, and sales force automation. In the context of mobile apps, this poses data integration and legacy transformation challenges.
BFSI firms face a few other issues too. Banks have huge branch networks covering thousands of locations across the country. The insurance carriers, mutual funds, and security brokerage firms have large networks of distribution channels with whom their systems are connected. Reliance Life, for instance, works with 1,47,372 agents while ICICI Prudential Life Insurance has 1,28,560 agents. As per IRDA data, India's largest insurer, LIC has 10,61,560 agents. India's largest bank, SBI, has 13,000 branches and it employs nearly 2,78,000 people. In the BFSI space, mobile enablement entails bringing such huge ecosystems of large employee-bases and partners on board, potentially turning mobile app rollout a time-consuming affair.
From the usage perspective, real-time information delivery is a critical requirement that apps must fulfil in this sector. For instance, agents and customers in the equity trading segment need features such as Portfolio Tracker on their fingertips. Similarly, eKYC, fund transfer, insurance product purchase, investment and trading, are some of the other key mobile app services that BFSI firms need to deliver—without glitches, delays, or privacy breach issues.
Lukewarm user adoption of apps is another serious challenge BFSI companies face. Typically, user adoption is high during the initial phase when companies launch their first set of apps. It rapidly wanes with every next app-launch as users do not perceive concrete value in downloading every app. Users also face app discovery challenge when the organisation launches multiple apps, further leading to drop in adoption. As a result, heavy investments made by BFSI firms in building, promoting and maintaining apps appear threatened to be wasted.
The right approach
A new app architecture, in which packaged web apps (PWAs) are housed inside a container app, has started gaining popularity worldwide. In the context of BFSI, this new approach promises to address each of the issues discussed above. A container app is the only app that a BFSI user needs to download and install. All the apps that the organisation launches are pooled together inside the container. Every time a new app is introduced, it gets added to a user's container, comprehensively addressing the app discovery and user adoption issues.
Since apps are developed as PWAs, it addresses the compliance, data security and privacy issues that BFSI CISOs are concerned about. Companies can also pack features such as single sign-on and user management for role-based access.
As apps and updates are pushed directly to user-containers, BFSI firms can roll out the app(s) across large workforces and agency operations faster without incurring high costs on promotions. Users find this approach non-intrusive as it eliminates the need to install multiple enterprise apps or provide personal details multiple times.
If a BFSI firm employs a combination of technologies such as microservices, micro frontend architecture, and app refactoring along with a container-based approach, it can also achieve many additional benefits such as legacy transformation, simplified backend integration, and speedy app development, testing, and rollout.
Positive development
Already, a few leading BFSI organisations can be seen experimenting with this new model successfully. For instance, a leading mutual fund organisation with a business footprint in over 90 towns looking at on-boarding its broker partners under its mobility programme using container-based architecture. One of India's large sharing broking firms with a presence in 350-plus towns are using the new container-based approach for partner integration as well as to introduce services such as eKYC to customers. As more and more BFSI organisations embrace the new technology, its effects can be seen on improved operational efficiencies, profitability and enhanced customer service, going forward.
This article is authored by Jinen Dedhia, Co-Founder & MD, DronaHQ
Originally posted at https://bfsi.eletsonline.com/how-to-tackle-bfsi-mobility-challenges/
Talk to us about your digital transformation challenges and any platform /solution evaluation advice –  Contact here
Copyright © Deltecs Infotech Pvt Ltd. All Rights Reserved