Reinforcing Sales Enablement Efforts with No Code Platform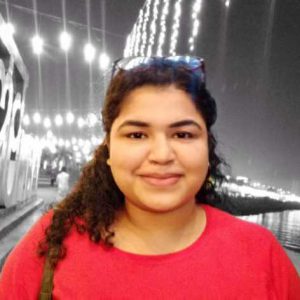 Sales enablement is an iterative process of giving your sales the right resources in the form of information, content, and productivity tools that helps them close more deals. 
The resources can also include tools for your front liners to strengthen your brand's perception at more consumer-facing avenues. 
A significant part of sales enablement includes equipping the sales team with the information they can use in sales cycles. This information can be in the form of sales best practices, product knowledge, customer-facing content, and competitive advantage facts, to name a few. 
Principal functions of Sales Enablement
Regardless of its form, the information /tool needs to be easily accessible and consumable by the sales. sales enablement encapsulates different kinds of information as varying sets of functions where the goal is to keep aligning sales, marketing, customer success, brand management and human resources, to enhance performance. 
Optimizing CRM

Generating sales development content

Onboarding, performance, measurement, coaching

Buyer journey optimization

Sales collaboration
In essence, sales enablement focuses on the seller-buyer dynamic and all the supporting processes that establish a fulfilling engagement.
What does sales enablement mean in 2020?
While sales have been around as long as humanity, sales enablement appeared in the last decade. Ever since organizations have recognized sales enablement's role in their sale's success by enabling the salespeople to achieve their targets in a predictable and repeatable fashion. In today's day and age, sales enablement is empowering the sales team to accelerate their motivation and boost their credibility to successfully engage the customer. It's providing all tools and resources required by the sales teams to be successful where the success is not limited to just the over-achievers of the super-heroes. Its constant function is to optimize and help fine-tune sales processes so that they align optimally with the journey of the business's prospects and customers, making everyone more emotionally invested in the brand and empowering the sales team with the right technological resources and tools will give them the ability to sell faster and better by taking away many functions that used to be completely manual. 
As the importance of sales enablement continues to grow, so does the technology that supports it. 
According to Aragon Research, sales enablement technology is expected to be a $5B industry by 2021. And it won't be just the CRMs; sales professionals need more sophisticated tools on-the-go to engage better with the increasingly tech-savvy consumers. A Forbes study says that 71% of C-suite believe sales productivity to be a critical component of their future growth with 55% of the executives saying that sales enablement solutions will be the top technology investments that will be necessary to boost sales productivity. These factors have led to a large flux of apps and workflows overload, increasing numbers of sales enablement teams with growing budgets.
There has not been a better time to start investing in sales enablement with several signs pointing to a promising future.
While the market conditions are hugely attractive/demanding to get started on sales enablement, most businesses are using outdated tools.
Sales enablement technologies broadly include:
CRM – customer relationship management

LMS – learning management system

Sales coaching

Sales competency and readiness

Productivity tools

Asset management

Misc
While each one has a clear demarcation and is important, they often overlap. The tools available in the market offer varying combinations of the technologies, for instance, some will give you just a CRM or an LMS or sales learning combined with coaching and readiness or other. There is no 'one fits all' leading to decision-makers going around in circles or not being able to tap on and fully realise their capabilities. 
With the competition getting fiercer and shifting customer behaviour, sales enablement is becoming indispensable. 
Establish clear objectives for your sales enablement efforts

– understand key activities of the sales then decide on specific, targeted and measurable objectives

Audit existing solutions

– understand what it does, how it's used, as well as its strengths and weaknesses to identify gaps that new technology needs to fill

Make accessible to all stakeholders

– the objectives and tools to achieve the objectives should be accessible to all salespeople.

Cultivate a buyer-centric mindset

– tailor-make resources to better align them with customer journey for optimum buyer experience.

Make sales enablement transparent and integrated

– the resources and tools should be in sync with the rest of the company's technology stack

Measure, improve, evolve

– effectively measure how your efforts converted to outcomes and improve the solution as per evolving requirements and business environment. 
The best solution to customized sales enablement yet!
Just how Sales has changed dramatically over the last decade, so has how businesses operate so much so that the IT departments struggle to keep pace with the demands of the various lines of business. 
Business-critical projects are scrapped or left abandoned simply due to lack of time or resources to execute the demand. To avoid the risk of falling behind the competition, it has become overwhelmingly clear that businesses need to adapt to no-code app development technology that eliminates the need to write code. 
No-code platforms offer many advantages, including, but not limited to:
speed of delivery that enables competitive differentiation

reduced software project-related costs and risk

moving solution development to the hands of domain experts and line of business leaders reducing the dependency on scarcely available and costly developers
Leveraging the no-code technology for sales enablement
Salespeople are constantly on-the-go, with no time of the workplace hustle and bustle, they need handy, on-the-go resources and tools that are made possible with apps. Apps act as digital windows of the business for the entire world. DronaHQ can take you to your end goal 10x faster.
A tailored experience for the sales teams




Easily transform any process into a task-based app. Unlike off-the-shelf sales enablement tools, you can create an app suite that is tailor-made for your unique sales team's requirements.

Easy to scale/Robusticity your apps will not be limited by changing team sizes, multi-location reporting points or remotely working sales teams or increasing SKUs or products.
Ownership – anyone who understands the requirements can take ownership of the task and build an app owing to a user-friendly and intuitive interface. Business users can work on long-neglected sales requirements.
Ongoing customization – making changes to apps is as easy as playing with lego blocks with single-click updates for quick role-out and zero wait time.
With or without internet access – apps built on DronaHQ work even without internet access. Your teams working from remote locations will love this.
Automatic notification and approvals  – you can set up notifications to alert your sales team to important customer events, critical trends or more through mobile push notifications

Increase productivity – create more apps in a fraction of time and reduce backlogs

Centralize information management – create, collect and manage business-critical information in a central repository for all apps
Explore ready apps on DronaHQ platform for your sales teams now.
Copyright © Deltecs Infotech Pvt Ltd. All Rights Reserved