A Internal Product Manager's Handbook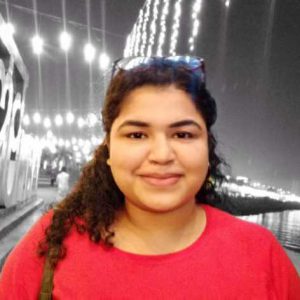 Internal tools and applications are specifically designed to simplify and optimize the day-to-day activities of your internal teams. From data visualization tools to communication tools, admin panels, or customer support platforms, any internal team tool will be considered an employee tool or internal application. 
Internal product managers are responsible for designing, developing, and maintaining these tools. Internal tools product management has come a long way in the last few years. Unlike traditional product management practices involving spreadsheets and many manual activities, business users can now easily develop internal tools based on their requirements. The rapid growth of low code/no code platforms has made this possible. 
This blog will discuss how product managers are streamlining internal tool development.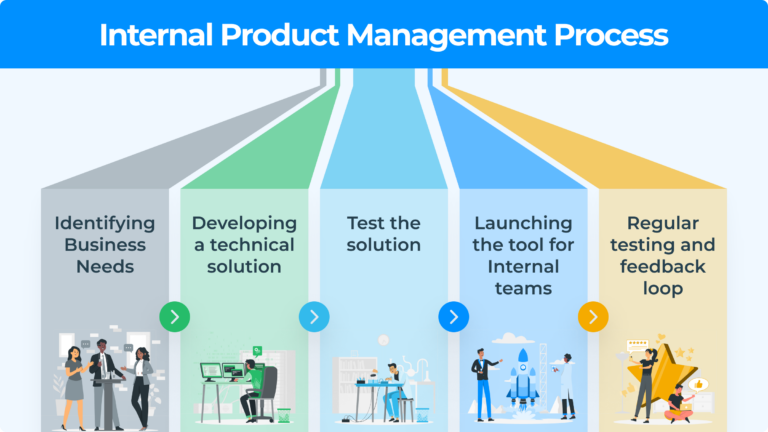 What is product management for internal tools? 
The requirements of a business keep changing as it grows. Hence, to stay up-to-date on the changing business trends, enterprises should regularly keep scaling their internal tools. CTOs can either assign a single person responsible for product management of internal tools or form an entire team for this purpose. 
An internal product manager is responsible for developing purpose-driven internal applications and upgrading these tools based on the future needs of business users. 
Some of the essential steps associated with product management for internal tools are as follows: 
Identifying business needs 

Developing a technical solution that is aligned with business needs 

Test the solution to verify its functionalities 

Launching the tool for the internal teams 

Testing the tool regularly and performing continuous scaling 
Who is responsible for internal tool product management?
There is no single answer to this question. It depends on the respective organization and its requirements. typically the CTO teams are organized into product heads and internal product managers are responsible for internal tool product management.
Internally, this is essentially someone like the CTO who oversees tools and applications , their feature sets, performance and usability, how the apps are perceived in the company. The internal tool product manager journey typically starts with the C-level organize CTO teams into product heads and internal tool PMs to build product that meet the requirements of the internal user (employees).
These tools liberate business users and citizen developers and simplify product management for internal tools with visual components. This has redefined internal product management and freed-up developers' time to a large extent. 
What is the need of product management for internal tools? 
Internal tools play a key role in the success of a company. Hence, every organization should maintain a dedicated workflow to manage these tools. Without a structured internal product management process, the overall organizational harmony can collapse at any moment. 
Also, an internal product manager should understand these internal tools inside out. Many times, businesses make the mistake of assigning a team member for an internal product manager who doesn't have sufficient knowledge of the tools. 
Businesses need an internal product manager who can understand how the internal tools function and help the internal teams to operate these tools so that developers and IT teams can focus on other complex digital assets. 
Difference between internal and external product management
Internal tools management is similar to product management. However, unlike external product management, where target users are customers, in internal product management, the target users are employees. Hence, the internal tools product manager is responsible for managing solution discovery and other issues associated with the internal departments. 
The primary difference between internal and external product management is: 
Internal product management is related to supporting employees in producing the deliverables related to products and services. 

External product management is associated with understanding customers' expectations and improving the products accordingly. 
Internal product management broadly focuses on two aspects: 
Treating the employees as "customers". For example, your sales team may need an internal dashboard where they can visualize the sales pipeline from start to finish. It will be the internal product manager's responsibility to assist them in this process. 

An internal product manager is always putting efforts to build a flexible internal workflow so that business users can convert their ideas into reality within minimum time and cost. 
How to manage Internal tools and product management strategies for internal tools? 
Creating and managing internal tools that can simplify product managers' jobs, can be tricky. However, a few simple steps can accelerate the process: 
Balance stakeholders' demands with internal solutions 
Internal product management is all about developing products that improve your organization's performance without compromising stakeholders' needs. The key to success is to balance these two aspects. Remember that your focus should be on identifying the problems the business users are facing as an internal product manager. 
The business users may recommend various solutions to these problems but ultimately, it is the internal product manager's decision whether or not they want to go ahead with those solutions. Your ultimate goal is to dig deeper and focus on developing tools that address the business users' pain points.
Prioritize product communication 
An internal product manager should prioritize transparent product communication. Your product communication strategy must include the collection of feedback and circulating that feedback among your internal team as frequently as possible.
A great way to build transparent product communication is scheduling 1:1 meetings with the internal users. In these sessions, you can discuss various things like if they are finding internal tools useful, their feedback, and any other experiences they want to share concerning the internal tools. Such feedback and reviews can help you understand the improvement areas of the internal tools.
Find the root cause of a problem 
Internal product management involves actively listening to the internal users, monitoring internal data effectively, and taking data-driven actions. Note that the internal business users are not always technologically efficient. If you provide them with a difficult internal tool it will take a lot of time for them to get familiar with it. However, employees are not always capable of explaining their challenges. 
Hence, as an internal product manager, it is your responsibility to get to the root of every problem. Ideally, you should create a roadmap for all the internal tools being used. This roadmap should include the features and functionalities of each tool and the relevant skills to operate them. This approach can reduce employees' effort to a certain extent. 
As an internal product manager, addressing the problems is not always enough. Rather you should evaluate these problems and identify proper solutions to prevent those in the future. 
Develop a holistic overview of needs and goals 
Each business has its own set of objectives and accordingly, the definition of success also varies. As an internal product manager, it is a must that you are properly aware of the needs and goals of your business so that you can build the right set of tools. 
The success of an organization that is currently at its growth stage will be determined by its ability to scale. Internal tools should support the scalability operations of an organization. For example, in the early stage, a business can be responsible for delivering a limited number of solutions. Accordingly, a few internal tools would have been sufficient to handle this situation. However, as the business evolves, the number of users will increase, and their expectations will also change. Users may seek tons of add-on features in the same solution. Hence, a business will require scalable internal tools to match this requirement. 
Therefore, before you approach the internal product manager, develop a holistic overview of the business users' needs. 
Invest in low code/ no code platforms 
Low code/no code platforms can help internal product managers to develop efficient tools using pre-built templates, drag-and-drop tools, and other visual components at speed. Low code and no code platforms use rule-based automation to simplify internal product managers' jobs. 
There are numerous low code and no code platforms that can help build various internal tools to change business operations. This can include marketing tools, sales tools, onboarding tools, etc. Being an internal product manager, as soon as you develop a clear understanding of the problem, you can use appropriate low code platforms that include pre-built modules, reusable codes, and multiple workflow integrations. 
The goods and bads in Internal Product Management 
Internal product management has its own share of pros and cons. Here are a few to begin with: 
Pros 
An internal product manager can break down the stereotypical business approaches and introduce innovative ideas. 

Internal product managers are required to communicate with different organization team members. This can be a great opportunity for their career growth. 

An internal product manager is the owner of the internal tools. They own the internal tech stack, including front-end and backend tools.

An internal product manager doesn't require to communicate directly with the customers. They need to communicate with the internal teams to find out which tools they need to support their activities. 

An internal product manager can work smoothly in a collaborative environment without any risk of disclosing sensitive internal information.
Cons 
An internal product manager can get easily overwhelmed by many responsibilities like research, feedback collections, product/market fit, etc. 

An internal product manager doesn't have direct connections with the customers. As a result, it can be difficult for them to support the employees with the appropriate set of internal tools. They don't have an in-depth understanding of the target customers and the marketplace. 
Obstacles and Challenges for Internal Product Managers 
Internal product managers can face a lot of challenges that can affect their career growth. Here are a few:
Internal product managers may find it difficult to demonstrate business value since they are not directly involved with revenue generation. 

Internal product managers may get demotivated easily as there are no dedicated marketing teams to celebrate their success. Hence, it is the responsibility of the supervisors to show appropriate recognition and appreciation for the internal product managers.
Ideal characteristics of a good internal product manager 
Want to opt for a career in internal product management? Here are a few characteristics that you must possess: 
An internal product manager must have an in-depth knowledge of the existing users and their challenges. If they don't have in-depth product knowledge, it will be difficult to support the business users. 

The internal product manager should be empathetic with the users and possess the mindset to solve a problem from its core. 

Emotional intelligence is a must-have characteristic for internal product managers. It will help them stay empathetic with the internal teams and speed up the development process. 

Internal product managers play a major role in developing the product-first culture for  an enterprise.
Copyright © Deltecs Infotech Pvt Ltd. All Rights Reserved