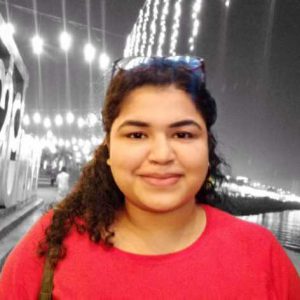 With all the hype around for 'No code'- 'programming without coding'. Many entrepreneurs and citizen developers want to sail their coding with in-house coding independently.
Which is also a demand of time….
Since only 0.5% of the world knows how to code and again, it's not cost-effective to rely on hand-coding. Further, more than 65% of app development in 2024 is expected to be performed by low code/no-code platforms.
So, It's high time to shift toward this new trend. And this article will take you through all the intricacies of 'No Code' for your business and how you can use it to your utmost advantage.
What is no code? 
By definition, no code is a technology for developing custom applications or software via a visual drag-and-drop interface and pre-built modules.
No code provides app makers an intuitive and easy-to-use interface to build applications and websites by dropping pre-built UI components to a canvas, connecting it to data sources, and configuring logical events – without writing any custom code. 
What is no code development? 
No Code development refers to developing programs with custom, reusable codes and assists developers to create internal tools and applications with drag-and-drop functionality. 
Like any other technological tool, a no code platform is also developed with codes. However, where it stands out is that it can add a layer of abstraction over these codes. No code platforms empower anyone to turn a fundamental idea into a fully-featured visual app. 
No code allows citizen developers to reap the benefits of the drag and drop application components and connect them together to create web and mobile apps. With a no code platform by your side, it doesn't matter if you are a professional developer, citizen developer, small business owner, business analyst, or someone with zero technical expertise. 
A no code platform provides you with a user-friendly GUI that can connect components with APIs to build functional apps. It eliminates the legacy technology concept from the business operations and is deployed in action even by your non-technical employees.
Further, it helps to meet your business goals even in rapidly shifting technological trends as it accelerates your operations by ten times compared to conventional hand-coding. Plus, allowing integrated automation in workflow and creating custom software for your business optimization. 
Who can use no-code development platforms?
The most crucial three groups who can use no-code development in their operations are jotted down below:
Professional Developers: Professional developers have the complete toolkit that allows them to ship digital solutions fast. Then be the app to extend existing apps, consume data from multiple sources, build mobile apps, or automate operational tasks. It helps professional developers improve their ability to tackle more complex development tasks by reducing the time consumed in tackling the simpler development challenges.
Citizen Developers

: Citizen developers can build apps on an IT-sanctioned platform that gives IT the control and visibility needed to maintain app quality & security. It gives the power of innovation in the hands of the "local experts" who are the frontline workers with some sound knowledge of the business processes they are associated with and have some technical skills to create their own business solutions. 

Line of Business Users

: Office Admins, Martech Heads, Product Managers … themselves creating the solutions to automate or manage tasks. 

IT Teams:

The concept of developing without coding can't discard IT team roles in app development. But, it's a helping hand to get quicker operations. Provides time for IT teams to track various projects and layout visibility without compromising organizational security.
Citizen developers
With no code, citizen developers can easily operate with intuitive tools and templates even with no prior coding experience. Provides them with a chance to participate in organization app developments.
By this, non-tech employees can also implement relevant tweaks in the app to get desired results without relying on IT support. 
IT teams
The concept of developing without coding can't discard IT team roles in app development. But, it's a helping hand to complete operations seamlessly. 
Provides time for IT teams to track various projects and layout visibility without compromising organizational security.
How does no code work? 
If the concept of no code is new for you, you are likely to wonder how it is possible to build modern applications with minimal codes! 
Traditionally, coding used to be the cornerstone of business applications. This would also mean that developing business applications was only restricted to professional developers. Back then coding was not the cup of tea for people with a lack of technical expertise. As a result, small IT teams could not always meet the technology needs of organizations within the stipulated time. 
It bridges the gap between a programming language and an app builder. It allows IT teams to develop more apps within lesser time and with fewer errors. It can further empower citizen developers, business owners, and other stakeholders to build applications frictionlessly. 
No code platform is a perfect tool for citizen developers to build robust, secured, enterprise-grade applications. It supports integration with various programming languages like HTML, JavaScript, etc. to build an agile implementation process. 
Why must you select no code? Top Reasons 
It streamlines all operations and lessens the burden of the manual and tedious load from the IT team's shoulders and your budget too.
1. Optimal utilization of IT development resources 
Using no-code development can save you much time as it's ten times faster than conventional coding. 
All teams can customize apps according to their needs without integrating IT support. Reduces their workload and permits them to deal with crucial and intricate jobs. 
2. Simpler prototyping 
A no code platform takes the fundamentals of coding into account and translates them into a simple drag and drop feature, empowering creators to build functional and visually attractive applications. A prototype or initial product doesn't require a lot of engineering investments. 
The purpose of a prototype is to create simple digital products that can communicate the core idea of the app to stakeholders and investors. With a no code platform, businesses can ace their prototypes to ensure that the core value proposition and concept are communicated. Later as the concept evolves, more features can be added to the prototype. 
3.  Flexibility to developers 
No code provides custom codes to the developers. Developers can use third-party extensions and APIs to develop custom applications for websites and mobile. This ensures a flexible alternative to developers and reduces their efforts. 
4. Efficient digital transformation
The drastic transformation in the world economy due to the recent pandemic has pushed businesses into the digital era. And, many businesses witnessed fall overs. That's why quick digitalization is a must. 
No Code gives them a platform for digital transformation to help them follow up with the evolving market.
5. Advanced security 
No Code development provides an all-equipped environment with security measures integrated with threat evaluation, admin panels, and access control. 
With no-code advance security, only authorized users can access work progress, ensuring data security at both levels – stored and physical. 
No code vs low code – What are the differences? 
People generally use them interchangeably. But there is a significant difference between them.
First of all, low code needs very minimal coding knowledge for development and uses integrated pre-built codes.
Meanwhile, no code entirely operates on user inputs through declarative programming. 
Usually, it offers functionality in the business or start-up areas compared to low code, which mostly serves the developers.
Programming expertise
No code is a more meaningful option for citizen developers as it abstracts the coding layer from the app development process., like end-business users. On the other hand, handling low code does need some coding knowledge. Low code is precisely a shortcut for simplicity, and it is equally helpful for both citizen developers and professional developers. 
User Interface 
Low code helps developers with greater flexibility. With low code, developers can convert hand-written codes into visually developed, functional apps. On the contrary, no code is a closed platform where users can only use existing, pre-defined UI components.  
Core design 
When it comes to a no code platform, the end-user selects designs of the app through the drag and drop feature. Low code solutions also offer the drag and drop feature. However, unlike no code, the low code development platform comes with a more coding-dependent architecture.  
What are the top features of a no-code platform? 
1. Visual modeling and drag-and-drop interface 
Using visual methods and models for app development makes the process a lot faster than conventional coding. No code uses built-in modules, making it more easy-to-use with high readability. Anyone with no tech background to experts finds it easy to handle. 
2. Reusable modules 
Another feature of no-code development\- is using pre-configured components for your app. The no code development modules can be reused over time to develop different solutions and to build an efficient app development process over time. 
3. Database and API Integrations
For a business, connecting the front-end and back-end is essential.  A no code platform comes with a variety of API integrations, back-end services, and databases. These connectors can expedite the app development process. The core competence of a no code platform lies in its seamless integration capabilities.  
No code development provides you with simple modules to help you integrate your API with no complexities. 
4. Simpler Software Development Life Cycle 
No code development reduces development time by reducing testing, debugging, and deployment time. Plus, developers can also access all the info about their apps and their operations. With version control options, they can also switch to previous versions at any moment. 
5. Scalability with Governance
Easy scalability is another great feature of No-code development, and it also lets users develop new apps according to their business and customer size. Help them to track business crucial KPIs such as growth and engagement with relative ease.
6. Fast Deployment across multiple form factors 
Some no code platforms like dronahq provide the ability to build apps that work across all form faster – web, mobile, tablet. A powerful designer helps app makers configure their frontend and preview how their apps will look across different screen size before going live
Benefits of a no-code platform 
1. High agility and meeting market requirements
With a simple interface via visual modeling modules, fast development helps businesses adapt to a quick-change marketplace and customer needs. Implementing the new technologies to their fullest is the only way to stay ahead of competitors.
No code can be an unmatched tool to ignite your business growth; as it allows you to build new development strategies around new trends proactively.
2. Comprehensive business understanding 
No Code helps business leaders develop apps that provide augmented business insights. It's done by creating programs aligning customers' personalized demands and your final business goals.
3. Automated processes
No Code programming automates the whole workflow resulting in an elevation in productivity, improved efficacy, and diminishing human errors.
Automation of processes saves time which a business can use to improve their UX.
4. Faster app development 
No Code development platforms are ideal touchpoints in today's hybrid work conditions. It maintains the employee's workflow from home or office without wasting time. 
It abolishes employees' tedious workflow and helps them devise new strategies and ideas for products.
5. Reduced errors 
It reduces the chances of regular code-based errors and saves time from debugging and locating mistakes then rewriting them.
6. Better scope of innovation 
No code development provides developers with the option to run prototype projects to validate new ideas.
It allows us to checklist the business's innovation demand while keeping customers' experience in mind, right from the beginning.
Disadvantages of a no-code platform 
Flexibility 
The customization features vary from platform to platform. Many no code platforms restrict the level of customization whereas others offer immense flexibility and functional user experience. 
Shadow IT 
Many IT teams are worried that SaaS tools like no code platforms will develop apps without considering the preliminary user permissions and privacy guidelines. 
Adoption 
Understanding a no code app involves a steep learning curve as employees require to understand a platform thoroughly before using it for app development. It is up to the businesses, how far they can push their employees to adopt to the new platforms. 
What applications can you build with no code?
The range of programs you can build with no-code development depends on the platform you use. Here are some commonly-used applications that are developed with no code:
Back-office applications Custom back-office applications complement your current workflow by gathering data, analytics, and execution of data insights.
MVP apps No code platforms help new start-ups make their ideas work quickly in a tangible way, in less time than it takes to hire a developer. And Test the markets before going all-in.
Quick to market apps It makes the company's time management better by optimising its market process. Make workflow more cost-efficient while increasing your UX.
Web apps It helps you create web applications to enhance your virtual presence with ease. Lessens the gap between front-end and back-end operations, making the whole process more feasible.
Mobile apps Developers can create powerful applications, enhancing the mobile experience. No code platform comes with mobile-specific tools to help you create field force or other applications.
Database GUIs, Admin panels, CRUD apps With no code, you can easily create various applications according to the needs of all businesses, from CRUD apps to customer support tools. It can access PostgreSQL, MySQL, MongoDB, and RedShift to design front-ends for viewing, adding, editing, and deleting your data.
Interactive forms You can create offline-enabled animated forms with an interactive interface to collect valid form fields data and auto-generate reports.
Operational apps Easy-to-use application for handling databases, sales funnels, and technical solutions while boosting productivity by integrating various tools in all departments.
Process workflows Helps you formulate a workflow for sending emails, reminders, invoices, or any other task you desire.
Why is no code the future? 
It is known that professional developers are not enough to fulfil the growing demand for applications. And, the needs of businesses are not within IT capacities; that's why no code is the future.
1. Aligns business and IT operations 
When a business faces a problem, the IT team deals with it in a series – identity, research, understanding, and solution. The whole process takes about a month or more; by that time the problem has been changed. 
But aligning business goals with no-code and IT teams by sharing their data can change this scenario and bring out all teams' full potential by improving communication and complimenting each other.
2. Removes the IT roadblocks
If a business IT team is hindered by maintaining current applications, it's no good.
Handover maintenance works up to citizen developers to deal with more important programs and provides both experts and citizen developers opportunities to upskill.
3. Expands your developer resources
Citizen Developers can also add great value to any business under IT supervision, thus increasing their skills. With this, businesses or citizens with no programming experience meet the growing demand of applications using a more flexible, cooperative and scrum manner.
4. Internal tools will be no-code
No-code helps us make secure and simple apps according to users' demands. Nowadays, most companies use customized only-employee-use apps made with no-code tools for internal communications, progress tracking, and task reports. Especially in the low revenue companies with no SaaS platforms and with the requirements of hyper customized apps. 
5. Empower a new line of app developers
Now the founders of new tech companies don't have to pursue investors to launch their MVP. There is no need for heavy fundraising; you can build an alpha or even beta version of your app in a week or so. No code also helps them test it so they can start sales ASAP.
Your search for No Code comes to an end with DronaHQ
Only platform with a user-based pricing plan, starting from as low as $10 per user per month and an exceptional platform that businesses must try is – DronaHQ. 
Here's how it simplifies your internal team's job: 
Use 150+ built-in dashboards, cards, table grids, etc., and enjoy complete ownership of your internal tools. 

DronaHQ eases integration with different databases, APIs, touchpoints, and database sheets. The result? Seamless integration with third-party apps. 

Opt for the useful drag-and-drop feature to consolidate on-page interactions and create a  productive workforce.

With this DronaHQ, it is easier for users to build admin panels, CRUD apps, internal tools, and operational apps and add features like sending emails, generating PDFs, and adding approval steps.

DronaHQ allows you to build tools one time and reuse them as many times as you want with slight modifications. 
To give this tool a shot, start your 14-day free trial.
Copyright © Deltecs Infotech Pvt Ltd. All Rights Reserved