Enterprise App Dev Platform DronaHQ's Hackathon Highlights the Prospects of No-Code for the Gen Z – Results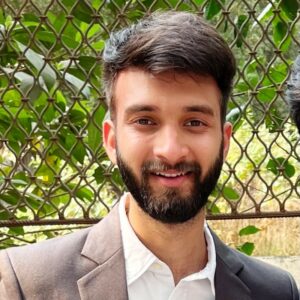 DronaHQ organized a No-Code Hackathon to engage B-school students and instil the traits of citizen development and problem-solving mindset and the results are out. The top three winners were selected following a rigorous evaluation process that saw 13 shortlisted finalists pitch their solutions to an experienced panel of judges on 25 August 2020. 
In this hackathon hosted by DronaHQ, the students had to identify business problems and build digital solutions that could help tackle those problems by leveraging the power of no-code. 
The winner was A Supply Chain Management App by team The New Generation, with Universal Cloud Kitchen App by team Ctrl Alt Elite and Service App for Residential Complexes by team Pharma Warriors sharing the second place, and College Cafeteria POS App by team Ground Zero rounding it off in third place. How the finale of the Hackathon worked is, the contestants would come in with a three-minute presentation, at which point they would face a panel of judges who would step in and ask questions, after which the judges would then deliberate. 
Rank
Team Name
App Name
Use Case
1st Position
The New Generation
Load it Up
Simplifying the flow of supply chain transportation.
2nd Position
Ctrl Alt Elite

Pharma Warriors
CKPOS

HouseMD
All in one cloud kitchen management application.

On-demand service booking application for residential complexes.
3rd Position
Ground Zero
MyCanteen
POS app for college cafeterias.
This was the first time that India saw an event in the no-code/low-code space and more than 100 teams with 380 plus students from Mumbai's NMIMS University participated.
"Traditionally, hackathons are associated with engineers and coders. With this campus hackathon, we invited students from non-engineering backgrounds to create apps using the no-code platform, breaking through space once occupied by engineering students and developers," says Divyesh Kharade, DronaHQ Co-founder.
Other notable mentions from this Hackathon goes to Team Gulag for an Employee detail database collection app and Line efficiency monitoring app and Team Bombay Sandwich for their Peer-to-Peer Learning Group App.
The Hackathon witnessed an impressive array of innovative solutions in Healthcare, Digital Payments and POS, Economic Recovery, Supply Chain and Transportation, and General categories. The solutions presented targeted the health and economic dimensions of the pandemic. 
"It was an absolute delight to see all the innovative use cases coming in. The students were probably inspired by their experiences in their university as well as their internships and industry experience. But what was more exciting was seeing these business problems also accommodating issues that the global pandemic had brought upon," said Aneesh Dhairyawan, VP Partnership & Community at DronaHQ.
Going beyond the case study learning model, DronaHQ intended to share the advantages of no-code with the future business leaders and strategists, driving them to build new-age solutions for the present and futuristic business scenarios. "The candidates were introduced to a fantastic opportunity with the platform to build solutions and take matters in their own hands," said Kinjal Vora, Marketing Head at DronaHQ. "It is such a phenomenal opportunity as these students were able to build in 15 days what their coder friends took 5 months to build."
"With Prime Minister Narendra Modi's vision of "Digital India Atmanirbhar Bharat Challenge" many young entrepreneurs are getting motivated to take on the digital journey and No-Code technology will help them move ahead even if they are not from a technical background," Aneesh added further.
Events like this allow students to experience the agile development process and have a better understanding of the software development process which will lead to an improved thought process and a solution-oriented mindset where they will be able to overcome the business challenges more effectively.
"We are thrilled to see such a response from the students. The enthusiasm and the kind of problem statements that the students worked on are incredible and we are sure that in the coming years we will see more and more people joining the NoCode community" said Divyesh.
With the increasing demand of rapid application development and a rise of a new era of Citizen developers, backed by industry leaders and even the government we should expect this Nocode movement to grow at a very fast pace and organizations like DronaHQ are at the forefront of it.
Plenty of these solutions built by the students, when scaled up, will play an important role, not only in the context of the business but also in the contribution of implementing customizable and rapid delivery of digital solutions. Innovation will be critical when it comes to regaining lost ground and with the power of no-code development in their hands, the participants are at an advantage over their peers.
Copyright © Deltecs Infotech Pvt Ltd. All Rights Reserved