Top 9 no-code communities to follow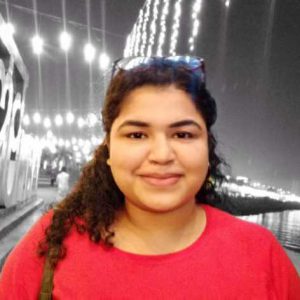 No code is the buzzword. No-Code app development has gained immense popularity with its uniqueness to deliver and deploy business-critical solutions in less time as compared to traditional software development. 
The concept behind the No-code is to empower programmers and non-programmers to build software applications through a graphical user interface rather than writing scripts in programming languages.
Here is a curated list of Best No Code communities to follow and connect with no-code enthusiasts and evangelists to ask questions, showcase products, and deliver advice and views to help others with their no-code projects. 
 | Join the No Code/ Low Code Movement and Build Powerful Internal Tools. Sign up for FREE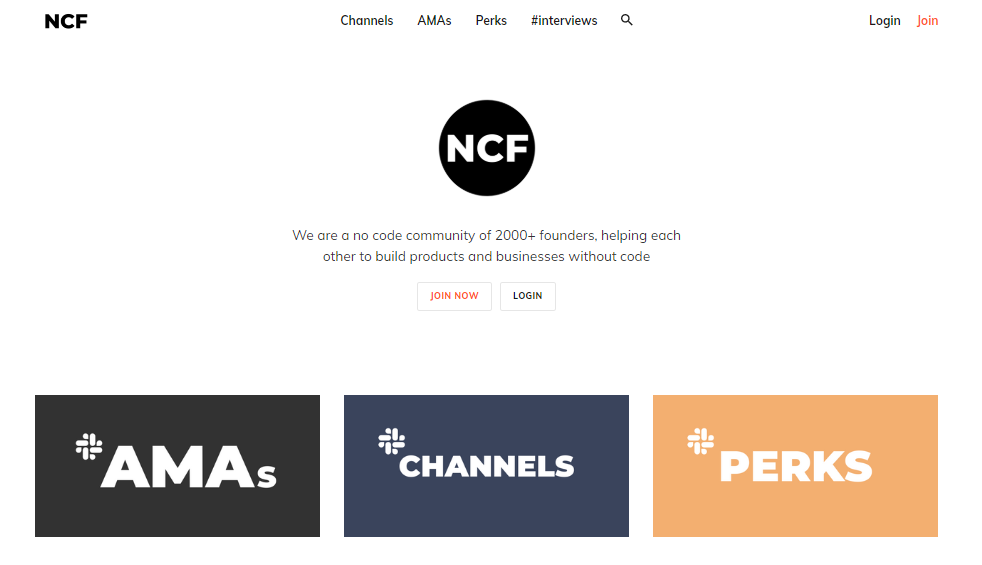 Joshua Tiernan is a maker, no code evangelist and founder of No Code Founder. No Code Founders community of 2000 + founders supporting each other to create products and businesses without coding.
They run a monthly AMA (ask me anything) in their Slack where they speak to influential people in the no-code community. AMA is a perfect opportunity to improve your knowledge and ask your questions for which you are looking for answers. They have something for everyone in their NCF Slack. They have channels for different countries and platforms to make it easy to communicate, help, and support each other. They share a perk every Friday with their NCF community which includes discounts for various no-code platforms and tools.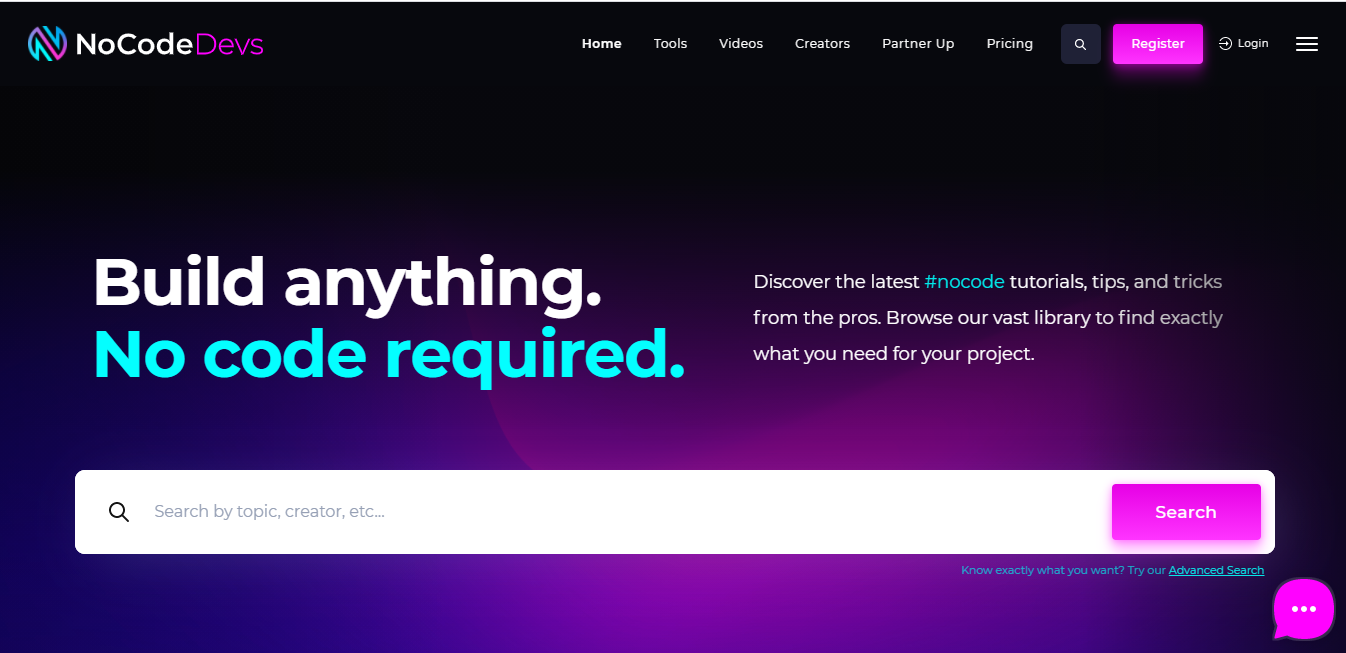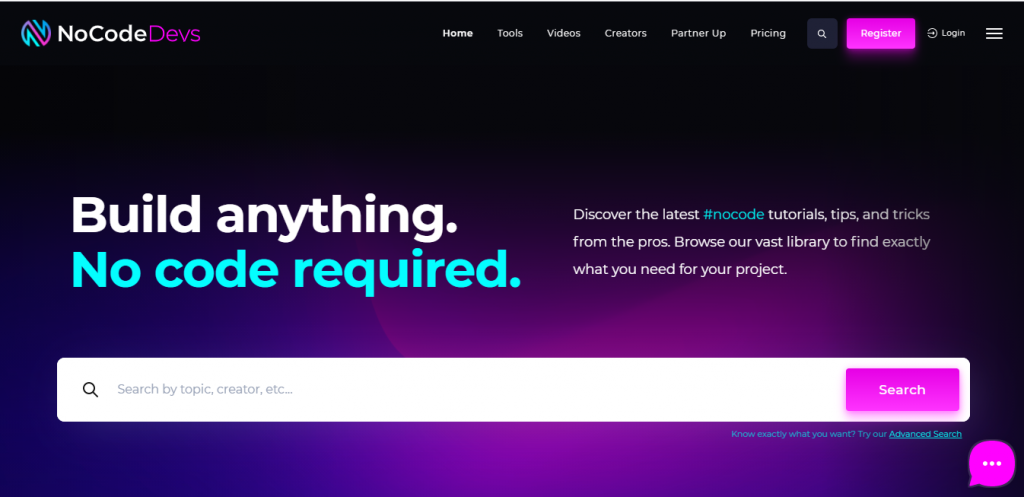 Art West is the no-code enthusiast and the founder of No Code Devs. NoCodeDevs is a community of makers to connect, interact, share, explore, and discover everything about no-code. Users can follow, ask questions, start discussions, comment, like, and share content.
Users can post quizzes, polls, tutorials, articles, webinars, product launches, stories, and press releases linked to no-code,low-code, and automation.
NoCodeDevs has over 900 members in 50+countries. Their member-base includes CEOs, freelancers, marketers, entrepreneurs, and managers. The NoCodeDevs community comprises people from several expertise and backgrounds who are exchanging ideas, sharing best practices, and discussing skills learned.
Definitive guide to no-code application development in 2022.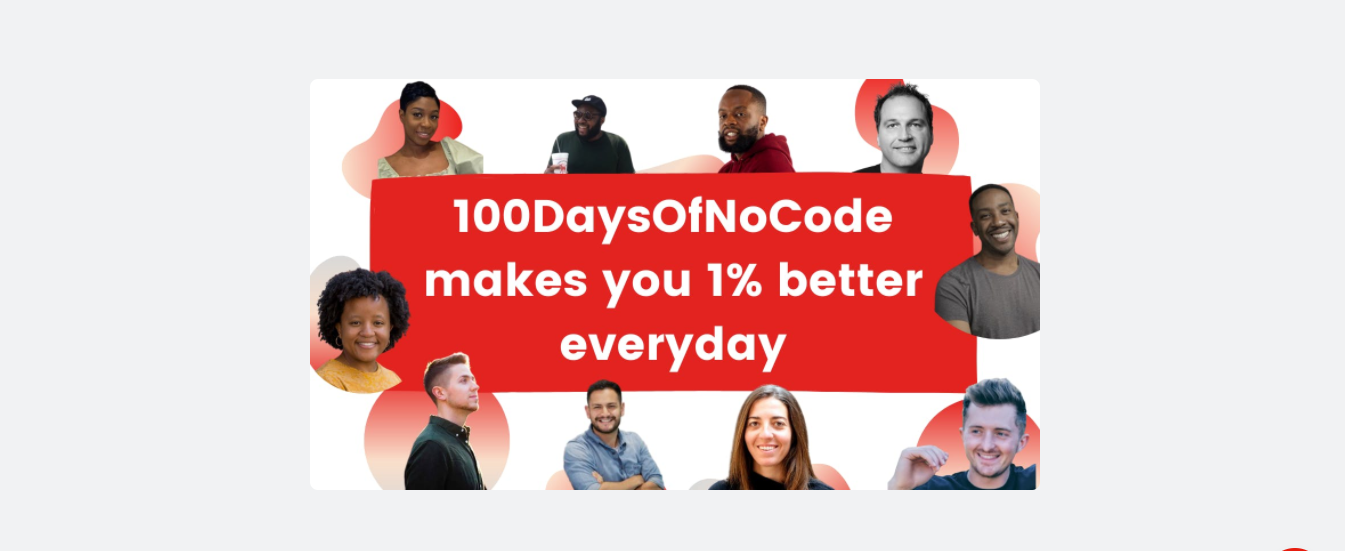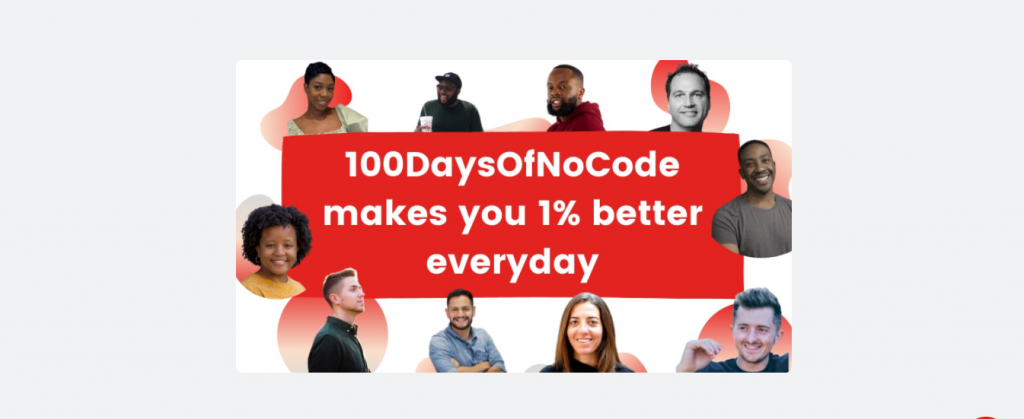 This new and upcoming community believes in growing 1% each day to reach your goal! The whole idea behind it is you pick up a project that can be completed within 100 days, choose a platform to build it, and share your progress each day in public to get tips and guidance from experts. This unique concept of public accountability ensures you always stay on track!
Their 1-1 mentoring sessions and weekly mastermind classes are also invaluable. They have an exclusive and wonderful slack community too which has 500+ members is quite active and useful. Although the slack membership and 1-1 mentoring sessions are only available to paid members ($49/year), but the challenge itself and the free community is a great way to explore the world of no-coding!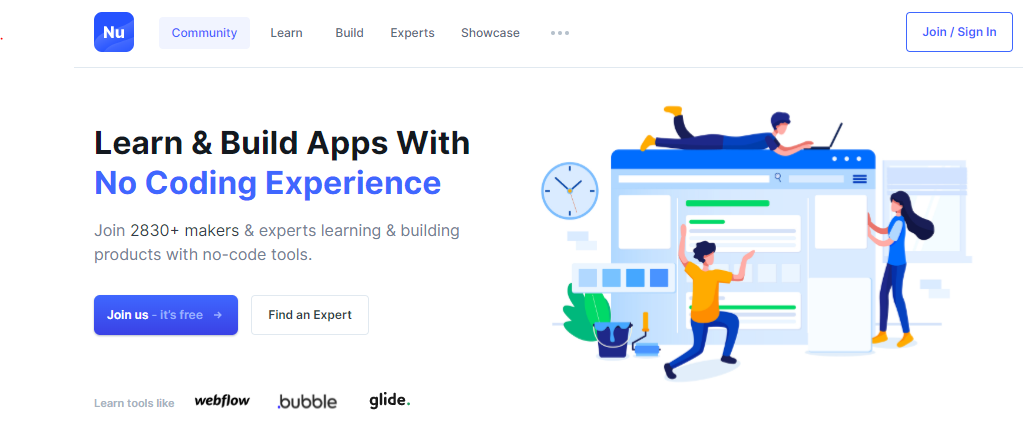 Nucode is the community of experts and makers sharing their knowledge and experience of creating products with no-code tools. Nucode community consists of  2830+ members who can post questions, showcase their creations, post tutorials, and their no-code stories to help other users build no-code products.
On Nucode you can learn how to create apps using no-code tools like webflow, bubble, glide. You can build apps using readymade templates. You can find an expert to help and guide you through your no-code projects. You can search for no-code events. Moreover, you can challenge other no coders to create apps for challenging situations to develop a sense of competitive spirit along with learning.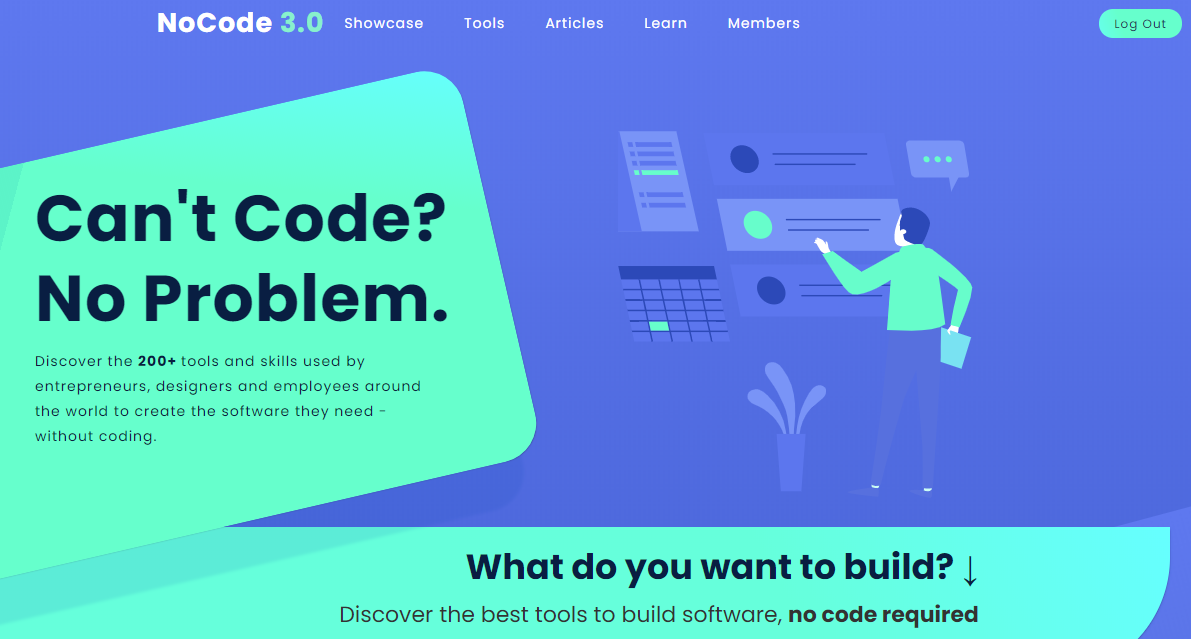 NoCode.Tech has a 800+ member Slack community who share their knowledge, experiences, and views on no-code tools to help others to create no-code applications.
On NoCode you can explore more than 200 tools that developers, designers, and employees use to create software they need-without coding. You can browse the collection of their no-code tools for different use-cases and categories. You can watch tutorials for common use-cases and can find the tools which fit your requirements.
You can also subscribe to their fortnightly newsletter for the latest NoCode tools and tutorials.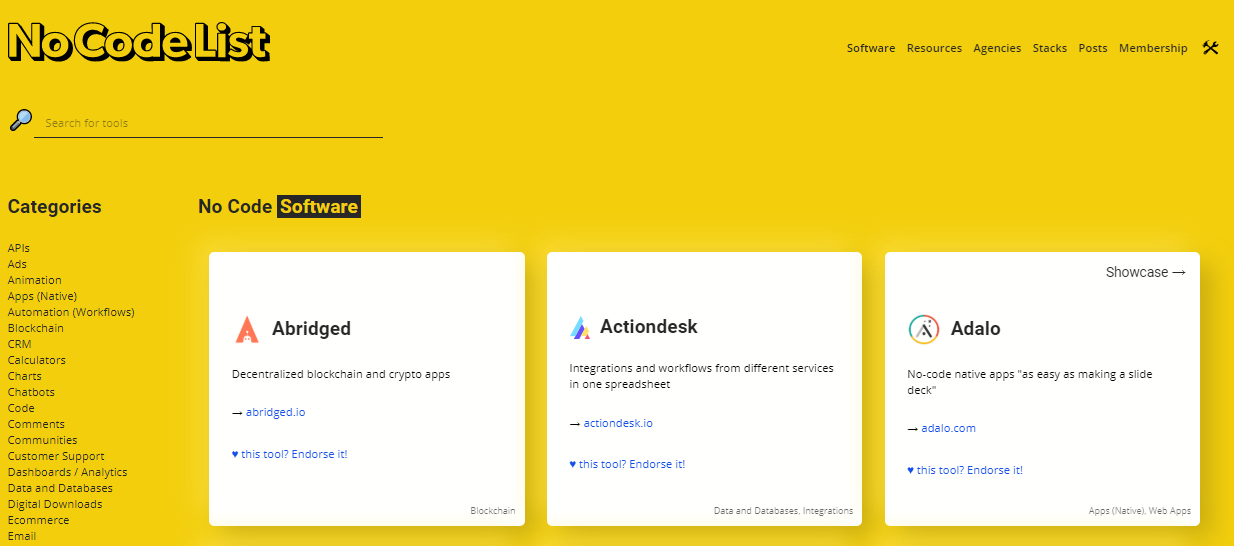 Drew Thomas is the no-code enthusiast who runs No Code List. No Code List has a repository of all the no-code tools and resources using which you can create your own no-code product.
No Code List split software into five categories:
Build- contains No Code Software to Build Products for a Business.

Grow- contains No Code Softwares to Grow a Business.

Run- contains No-Code Softwares to Run a Business.

Enterprise- contains Enterprise-Grade No Code Softwares.

Niche- contains industry-specific No Code Tools to solve a particular use case.
No Code List also contains No Code Agencies which can help you to build your no-code products or business. 
Their Resources category contains many other no-code communities, channels, blogs, tutorials, courses, and websites, etc. If you subscribe you will learn four new tools every Friday straight in your inbox. 

Nocoders Academy, run by Felix, is a Spanish no-code community whose goal is to spread the no-code knowledge by providing tutorials, courses, and other no-code resources. They have an extensive set of resources and new weekly tutorials to ensure you're on track to mastering no-code. Non-Spanish folks can also use google translate to browse their collection of resources! This is a new community created in March 2021 and is thus always buzzing with activity, posts, and content to keep you hooked on the latest happenings in the no-code space! They offer 40+ free tutorials and over 200+ free resources on their website, which covers Webflow, Glide, Integromat, Adalo, Zapier, and more.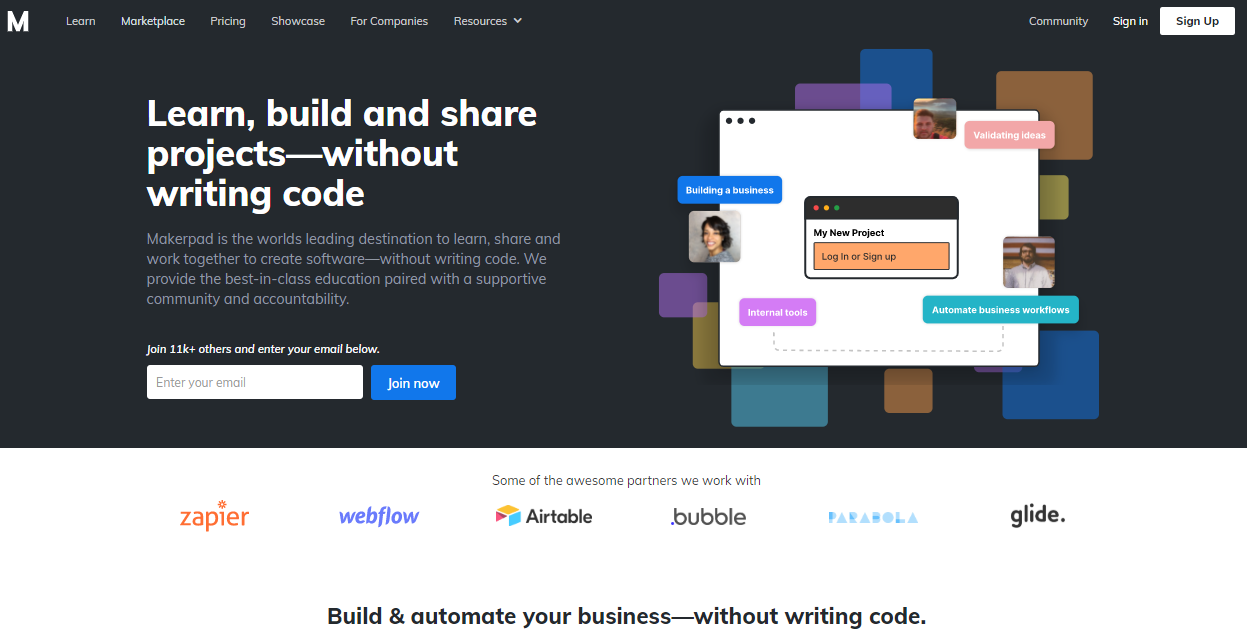 Ben Tossell is the no-code enthusiast and the founder of Makerpad. The Makerpad has 1500+ pro members learning, sharing, and building no-code projects. In the Makerpad community, members can showcase their new no-code products, ask questions, can watch video tutorials, can attend workshops to create no-code apps, and can create challenges to push their limits to solve various use cases using no-code.
Makerpad helps you to discover hundreds of no-code tools to get started with your no-code projects where you can get feedback and suggestions from like-minded people for your no-code products. 
The Makerpad community also enables members to make their professional public profile to attract clients who are looking for specialist skills to help them with their no-code projects.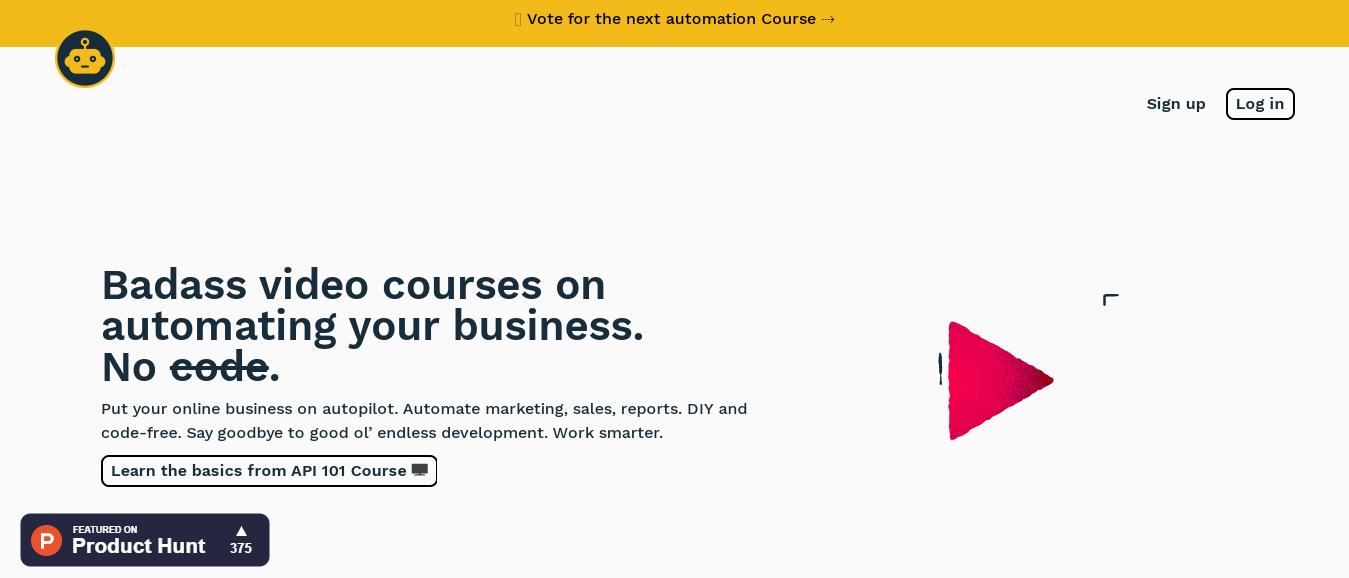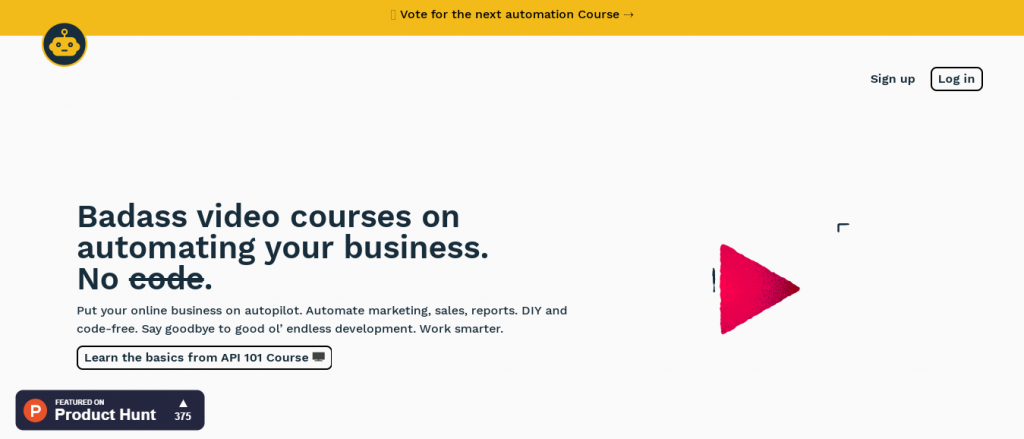 Codeless.how is a cool community that provides video tutorials on various no-code app development topics! They have a voting system that lets the members choose what video they want next, so you always get relevant/on-demand content. They also have a quick 10-minute series that shows you how to build awesome tools like birthday & meeting reminders. If you're a newbie and you want a place to just watch and learn what all the fuzz around no-code is about, then this one's for you!
Wrapping Up
The bond in no-code communities has risen from just "technological clusters" to "extended families" where everybody is incredibly enthusiastic about sharing ideas, information, knowledge, and helping each other to achieve higher levels of success in their endeavours.
"There is no power for change greater than a community discovering what it cares about."

– Margaret J. Wheatley
Not that all no-code communities are the same, although, the one thing common in all is that they all are growing and have got something special to offer to their members. 
So follow these no-code communities to solve your no-code challenges and share your experiences and wisdom.
If you feel we haven't covered any no-code community that is worth sharing, feel free to share your views and write to us inquiries@dronahq.com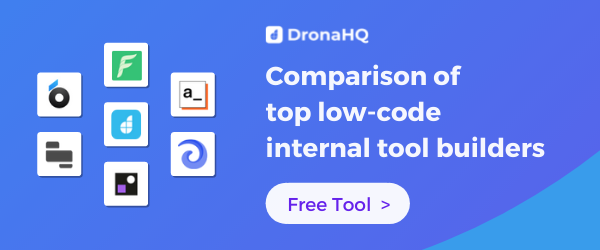 Enterprise Team's Guide to Low Code | Help Clients Understand Their ROI With Low Code 
Copyright © Deltecs Infotech Pvt Ltd. All Rights Reserved