Digitalize Business Processes with No-Code
Build business process automation apps, automate routine tasks, and manage data more efficiently.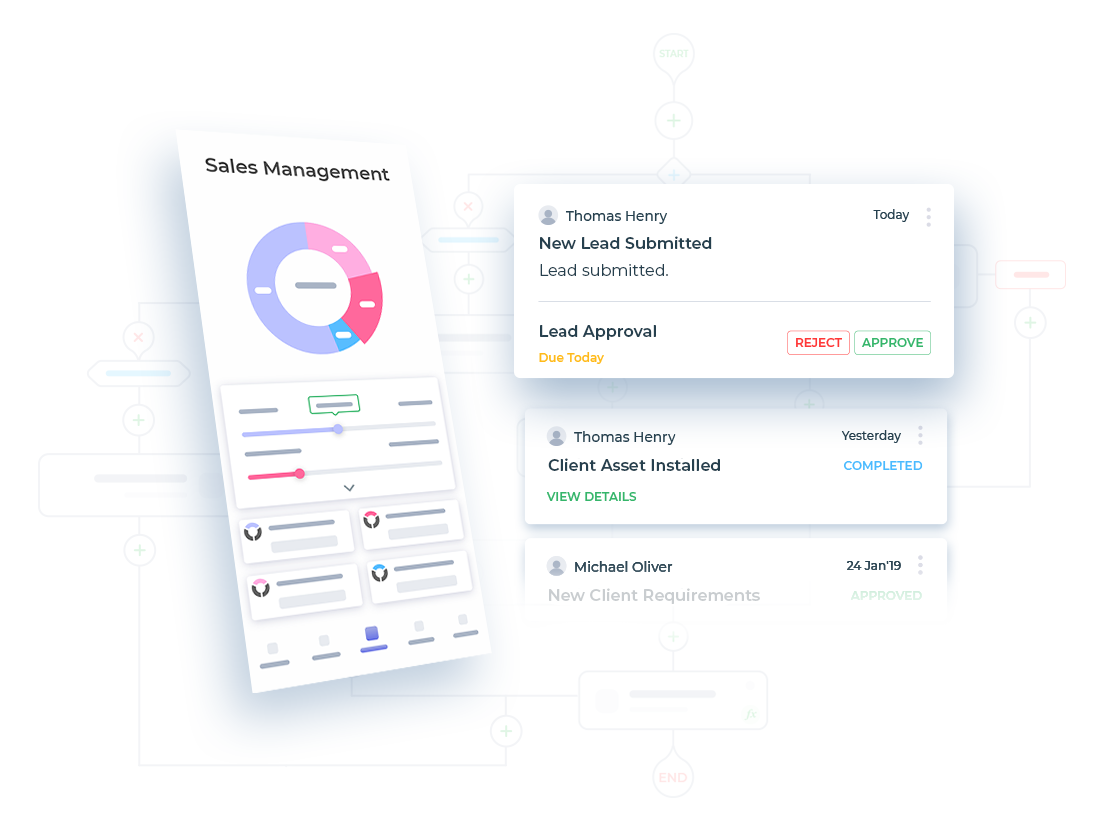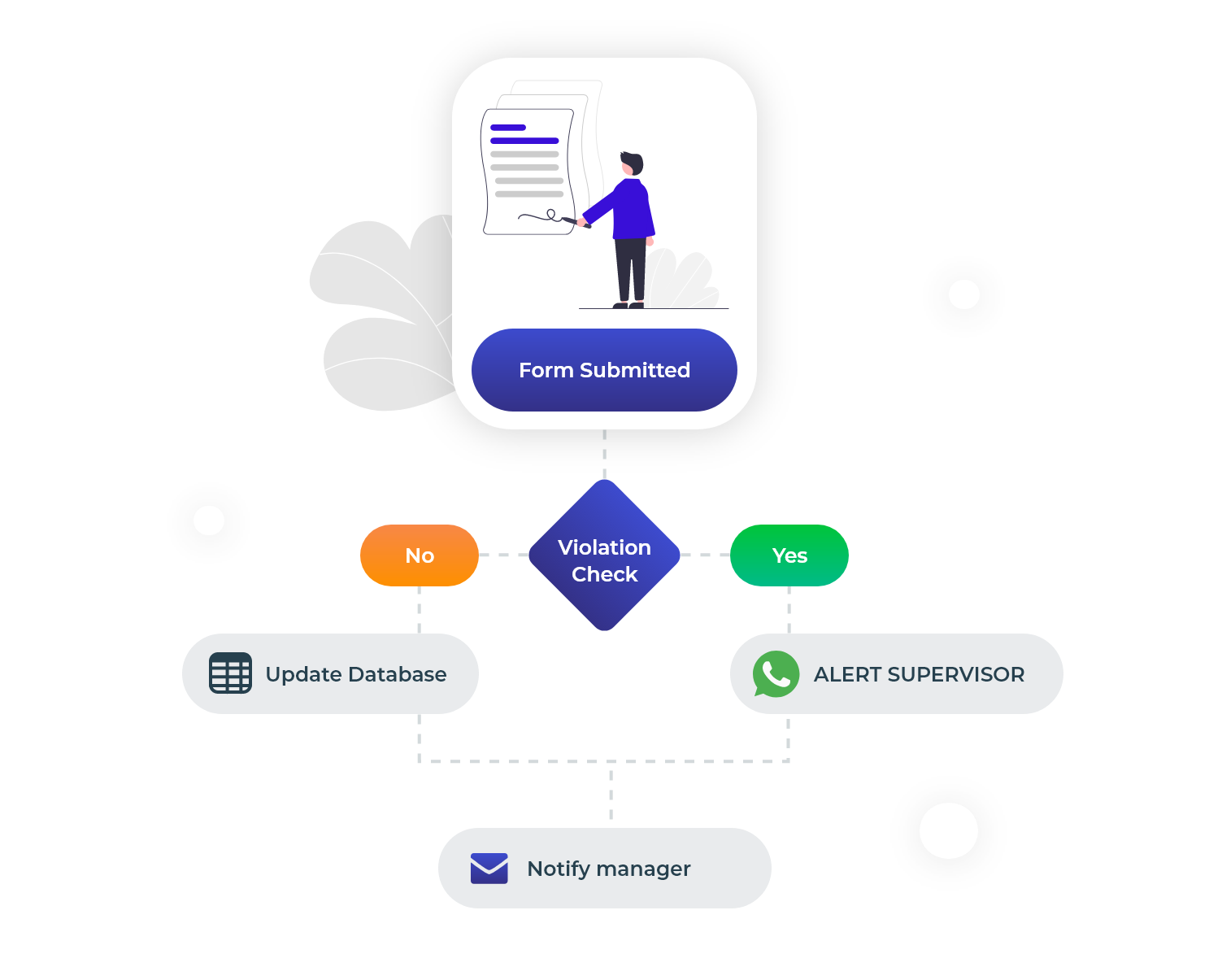 What is No Code BPM?
No code platforms give app development capabilities into the hands of users who understand the process best to design workflow management apps at speed.
From simple processes like order tracking and approval cycles to complex workflows like inventory and work order management, one can build extensive BPM apps and workflows.
Configure dynamic data types, integrate with existing enterprise systems, connect one app to another, and more with an easy-to-use drag and drop UI and workflow builder.
BPM solution for smart teams
No code BPM tool delivers 10x speed of development and deployment.
Boost Productivity
No-code BPM apps save time spent on redundant tasks by automating processes and workflow integrations. Facilitate your employees to get their work done efficiently, increasing their overall productivity at work with workflows for requirements like alerts and tracking documents.
Easy Maintenance
No code elements are designed to work right out of the box. That means less time spent on testing and maintenance and more time spent on formulating the most optimum solution to the business requirement. Updates can be rolled out faster than heavy-coded apps.
Inventory Management
Automate purchase orders when inventory runs outs, share expense reports, get alerts, and more.
Sales Management
Automate sales functions, generate invoices, create dashboards and help sales achieve goals faster.
How DronaHQs Studio fits into your BPM plans?
Simple and intuitive no-code BPM tools, easy to use by anyone in the organization.
From integrations and database to business rules and automation, an all-in-one platform.
Offers a collection of template apps and workflows to get you started.
Fastest way to reduce IT backlog.
Copyright © Deltecs Infotech Pvt Ltd. All Rights Reserved