6 ways how mobile forms are transforming Food Safety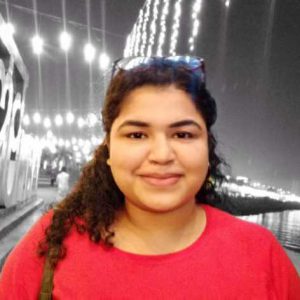 Climate change, the green movement, and competition – every one of these factors makes food and beverage companies search for better approaches to improve their product and services. Now food and beverage executives are feeling the weight from new contenders that use the digital and advanced solutions to get nearer to their clients and serve new products and services to its clients with a significant level of value and productivity.
One such method to check the quality of food products and increase the level of satisfaction to the customer is Food Safety inspection.
A food safety inspection is done to check that all food establishments are following proper food safety regulations when handling, preparing and storing food. 
The food safety inspection is connected to the health of millions of people. A little mistake in the inspection could affect millions of lives by posing them to risk of foodborne illnesses.
What must Food Inspectors check when inspecting food premises?
Proper Storage of food in clean containers

Proper storage of raw meat

Proper temperature of storage units

Maintenance of Temperature logs

Cleansing and sanitizing of the storage area

Cleanliness in restaurants

Pest control

Accuracy of food labelling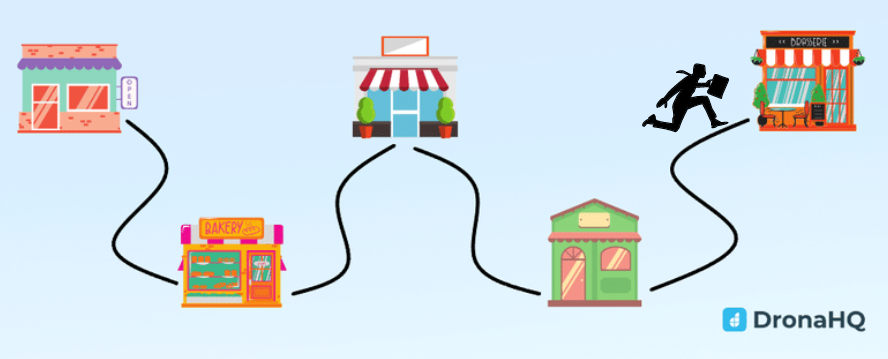 So, what causes the glitches often found in the food inspections?
Surprisingly, the answer is "Stress".
According to a report by Forbes, "The more inspections you have done earlier in the day, the more tired you're going to be and the less energy you're going to have to discover violations."
Food Inspectors have to check lots of food establishments on a single day which leads to stress as a result of which proper and effective reporting of violations is not done. With all the heavy-lifting these inspectors have to perform in a day, several serious violations remain unnoticed and unreported.
6 ways you can simplify Food Safety Inspections
 

Transitioning from Paper forms to mobile forms.
Put an end to paper forms that are difficult to maintain and report. Using cloud-based mobile forms allows food safety inspectors to report online rather than carrying physical forms in addition to saving physical storage costs and office space. Mobile forms allow the decision-makers to get real-time visibility even when they are not in the store.
 

Workflow automation for food safety audits.
Automate manual dependencies on reporting and follow-ups by introducing workflow and streamline your internal food safety audits. Capture rich data and design an automated workflow that guides your workforce through the processes. Scheduling of internal audits, notification of irregularities could be automated to empower businesses to focus on producing high-quality food products. 
 

Conducting audits offline
Food Safety Auditors often work under scare network connectivity. Many times the auditors have to visit places that have a weak network connection. Offline-enabled solutions allow auditors to collect the data without having to worry about reporting as data will auto-sync once it gets connected back to the internet, thus, empowering auditors with offline capabilities to work. 
 

Monitoring Temperature
Monitor the temperature of your cold storages and get immediate notifications when the temperature falls outside the specified range. Sync the temperature controlling device with the mobile forms leveraging IoT and Bluetooth integrations and automatically read the temperature. Maintain the temperature log in mobile forms and share it with the food safety auditor at any point in time.  
 

Keep track of multiple food production sites
Gather data from multiple production sites and check irregularities in food production. Report the glitches and improved processes. Check where more attention is required. Integrate multiple production sites, allowing users to gain full access to all information and have access to analytics with data collected from multiple sites for effective decision making. 
   

Make reporting  easy
Food safety auditors can report an inspection online by using a mobile device and can compare the former and the latest inspection report to check what irregularities are removed and what persists. Capture rich data like images of inspection site, faulty products, scan barcodes, filling out the checkboxes, and take signatures for effective reporting. Create custom reports that can be sent straight to the manager's inbox. Automation of reporting enables auditors to sends instant alerts where attention is required for proactive monitoring and decision making.
Digitizing food safety and inspection with DronaHQ
Food safety inspection and audit need to be a systematic and well-documented activity to determine if a food establishment is practising appropriate food safety procedures. The foodborne illness causes millions of lives. Digitally empowering the food safety inspection means effective checking of the irregularities and reporting them digitally. DronaHQ eases the food and safety inspection by digitally empowering the inspection procedure with the help of a mobile app. Have a food safety inspection app ready in no time with features like data collection, rich media upload of inspection site, GPS location tagging, scoring answers, assigning weights to answers, automatic compliance calculation by logic, mobile data collection, and generation of reports in PDF and other formats. Have access to the supervisor dashboard to view summary data, compliance rate, and overall inspection data. Automate emails of reports, other notifications, and bind APIs to integrate with your favourite apps, say, Gmail. The app once developed can be accessed on a mobile, tab, or desktop browser. 
Get Started Now!
About Author – Kushagra Pal
Kushagra is a digital marketer and content creator. His dream is to help SMB's understand and leverage technology for brand awareness, growth, and profit.
Copyright © Deltecs Infotech Pvt Ltd. All Rights Reserved