Low code remedy for building ERP systems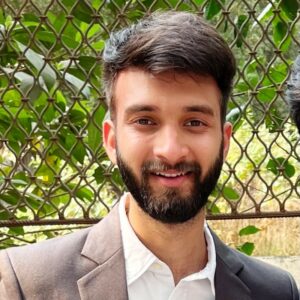 The legacy ERP systems running in most companies today are not built for the rapidly changing environment
For far too long, ERP systems, most commonly found at manufacturing and supply chain companies, have lived with a notorious reputation for being far too expensive and time-consuming. It takes a lot of thought, resources like hardware, databases, a dedicated IT team, third-party APIs. And though the outcome of this time and cost investment to create a highly custom ERP is perfect for the company, it won't be long before something in the business environment or strategy changes and the ERP is rendered for further customizations and updates.
Most legacy ERP systems fail in the rapidly changing digital age because these systems are either too slow, lack flexibility, or are too complex to support the modern digital business. And as a result, ERPs can grow stale as updates can be either too disruptive or too expensive or both.
Today's disruptive corporate landscape demands speed and agility that manufacturers need in order to cope with changing market needs and supply chains. They need ERP systems that support a high pace of change and instant access to business intelligence to differentiate and withstand competition in this new world of remote and socially distancing workforce.
The cloud and the company's four walls
For many years, companies have feared away from running modern cloud-based ERP systems. The resistance to moving to the cloud has been due to the critical nature of the information that ERPs house.
But, with the growing need for cloud-based solutions, and the operational efficiency offered by the vendors, ERPs can be taken out of the company premise and reside on the cloud.
"By 2021, 30% of manufacturers will use low-code technologies to create business-relevant applications without needing the coding skills required." – IDC
"76% of businesses either plan on transferring or have already moved to the cloud." says another report.
Newer cloud-based ERP systems have learnt to embrace low-code technology that makes them less reliant on expensive upgrade and maintenance cycles. It further reduces the reliance companies have on their IT teams who would have to take the time and responsibility of implementing traditional ERPs whether hosted or on-premise.
Low Code ERPs
Modern trends suggest that more companies are adopting low-code platforms for rapid enterprise app development including ERPs, CRM, Accounting apps and more. Gartner predicts that, "By 2024, low-code application development will be responsible for more than 65% of application development activity."
By definition, a low-code development platform provides a development environment used to create applications through graphical user interfaces and configuration instead of traditional hard-coded programming.
By taking advantage of an intuitive drag and drop user interface to configure screens, process flows and purpose-built apps, new-age citizen developers or the business folks can deliver powerful and easy-to-use applications.
So, the ERP systems that are built on low-code platforms, are modular and allow the maker to quickly update and customize what they need out of the tool. Once the changes are made, they can be rolled out instantly to all end users of the ERP solution unlike legacy ERPs.
With low-code, business logic, security, and user management comes built-in.
Out of the IT department
Low-code ERP brings the power back into the hands of the business user who relies on the ERP as an asset for day to day operations. Forrester describes these business users as "citizen developers."  These low-code citizen developers can design mobile apps, add workflows, visualize data on dashboards, integrate apps and databases, leverage IoT, and lots more without needing IT's help.
Business users with deep understanding of the requirements can directly be involved in the ERP development process to ensure it solves their problems.
Personalization, Security and Scalability Delivered
Modern development technologies are breaking down a lot of walls that COTS and traditional development created for companies. By building ERPs using low-code platforms, the maker has the flexibility to create the screens, views, filters, dashboards they need to run their functions instead of using a one-size-fits-all or outdated solution. Personalized ERPs are becoming more adoptable as different users can be granted different rights over the data as per their role and they see only what they need to. Changes can be implemented faster and users can go live right away.
Most low-code platform vendors let you control who can see, edit, share, or delete items and every action and event in the ERP system can be monitored when required.
SaaS-based platform enable you to choose your model w.r.t your organizational requirements and easily upscale or downscale.
Opportunities for manufacturers and other enterprises
Manufacturers can start utilizing low-code development platforms to either extend their legacy ERP solutions to increase capabilities and build an integrated solution or build personalized ERPs from the ground up that are highly modifiable, dependable and scalable. A little training for a designated set of administrators will be enough to develop and test new apps. The API integration provided by top low-code platforms is yet another powerful capability that enterprises can leverage to build unified processes, integrating with legacy and line of business applications, cloud-based applications, and purpose-built applications and databases.
As a disruptive environment continues to shape how businesses operate, a low-code ERP system once established can mean little to no changes needed in the companies underlying processes while giving the maximum return on investments.
Originally Published at DQ India
Copyright © Deltecs Infotech Pvt Ltd. All Rights Reserved