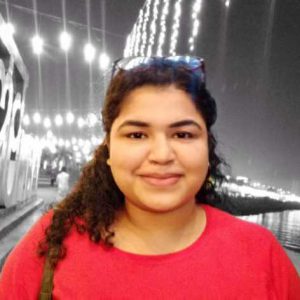 It is not uncommon to see enterprises (and lean teams) throw around terms like 'transforming digital initiatives' or 'reforming software driven strategies'. Automation for long has been the most effective way to work smarter and get more done in less. The formative years of automation date back to the industrial revolution (1790-1840) and they have paved the way for sophisticated approaches to produce automations with little to no scripting required – Low Code Automation platforms.
In today's new normal (remote) workplace, users would submit feature requests to the IT teams, adding to a long queue of changes to make, data to integrate, reports to pull, products to launch, etc. This often results in long cycles of ideation, development, and testing, and an IT backlog forcing teams to onboard more engineers who can perform the tasks.
Low code automation solutions are helping solve this challenge.
Just like some refined RPA solutions, low code and no code tools are letting teams connect to databases, integrate to email tools and payments systems, and execute tasks in mare clicks.
Meaning, these tools can be easily employed for tasks that would otherwise involve teams relying on tools such as word processors and spreadsheets.
An online retailer, for example, uses low code automation to streamline the process of email notification for every new order refund request. One sales manager uses the tool to automate Slack updates for every time a lead revisits the website.
In this article we will go over the concept of low code automation. We will talk about:
What is Low Code Automation?

What is No Code automation?

Main differences between Low Code and No Code Automation

Need for Low Code Automation Platform

What are the benefits of Low Code automation?

Low Code Automation & Citizen development

Low-Code Automation Use Cases
What is Low-Code Automation?
Low code automation refers to automating business processes using tools that require little coding; making it easier for semi-technical business users to get hands-on with automation tasks and reduce the dependency on IT/development teams. Low code automation takes away a lot of the boilerplate code, giving users an intuitive visual interface for automating business processes as they would make a flowchart.  While still giving the flexibility to edit or add code into the application.
Forrester Research describes low code automation platforms as "Application development platforms that enable rapid application delivery with minimal hand-coding, and quick setup and deployment."
Low code platforms empower citizen development and allow teams to work faster and push high quality automation solutions out the door faster.
Gartner predicts that low code application building will make up more than 65% of all app development functions by the year 2024.
What is no code automation?
No code automation platforms allow both technical and non-technical users to automate processes through visual drag and drop tools instead of traditional coding. 
While no code resembles low code, the two are not the same. No code automation platform completely removes the need for technical know-how. Their aim is to achieve agility in their business processes. No code automation does away with the need to depend on IT and bypass the conventional constraints of time, cost, and development resources that otherwise delay delivery timelines. 
Some theories suggest that no code platforms only allow for simple automation use cases. However, sophisticated no code platforms are supporting business demands by enabling users to build highly complex process automation solutions. The outcomes are feature-rich user interface and integrations to apps and databases that allow users to automate any process that meets specific business needs in any organization.
Main differences between low code and no code automation
Although the distinctions may seem hazy from up top, no code and low code platforms have some key differences like:
Technical Know-how: Low code platform enables developers to make use of prebuilt controls and ready connectors and go under the hood to write custom code wherever needed. These tools offer means to developers to automate faster with the option to add custom code

wherever needed. They can easily modify, say, UI components, or code a custom algorithm that needs to be executed for a specific business process. No code platforms, on the other hand, do not require technical skills, have standard components, suitable for the business users who quickly need to stitch tools together and automate data flow.

Free up developer time

: Most low code automation tools like

DronaHQ, IFTTT, Zapier and Automate.io

let semi-technical users build highly specific process automation solutions up to a certain point without code. Beyond that, if they require further customizations, they can have the technical team facilitate automation. On the other hand, no code platforms like

Integrately

give citizen users the independence to design automation solutions without relying on technical support to operate the platform, helping reduce developer backlog.
Need for Low Code Automation Platform
There are a plethora of reasons why you should consider a low code automation platform for your business:
Fast go-to-market

: Low code platforms are highly intuitive. The aim is to push advanced automation solutions out the door as quickly and as feasibly possible with minimal amount of coding. Low code app development provides a rich ecosystem of intuitive UI builders, ready to use UI controls, pre-built API and data connectors, a marketplace of template apps and tools and more resources that help you roll out new applications fast.

Integration to 3rd party apps and databases

: Low code and no code automation tools let users connect disparate systems by integrating apps and databases to create a seamless flow of information, trigger events, and automate repetitive tasks. 

Self serving features

: Not only can low code/no code assist bridge the knowledge gap by making automation accessible to people of all skill levels such as citizen developers, but it can also free up the IT staff by empowering end-users to handle IT requests without the need for the service office's involvement.

Scalability

: Enterprise-grade low code builders allow you to scale from twenty to twenty thousand users without breaking down. This comes handy when you are building prototypes or apps to test in a pre-defined user base.
customize and control your way
Low code automation & Citizen development
Enterprises are observing increased productivity and employee efficiency by enabling citizen developers to automate processes.  At the same time, tech-savvy professionals are joining forces with business teams to build applications collaboratively. 
Owing to the platform's ease of use, low code automation tools can be used by business users with no prior technical experience to flexibly create their own processes.
Satya Nadella, CEO at Microsoft, shared that in the next 5 year, more than 500 million new apps are going to be created, that is more than the apps built in the last 40 years combined. So when we look at the challenge in hand, it's evident that we're just not going to have professional developers to build these applications, so we need citizen developers.
According to a 2019 Gartner report, 61% of organizations either have or plan to have active citizen development initiatives.
How Low Code Automation Can Benefit Your Business
Business and IT collaboration

: Domain experts may be included in the development lifecycle using a shared low code platform. Developers and users may collaborate, speak the same (visual) language, and iterate on solutions over time.

Governance, Control and Visibility

: Low code automation platforms promote IT and citizen developers collaboration. The two work in concert by maintaining visibility and control over the organization's application ecosystem. IT teams can set policies and monitor how the business teams consume business resources such as APIs and data.

Reusable Elements:

Low code automation platforms come with pre-built controls as well as the ability to create new controls. These controls can be reused to develop different solutions more quickly, making app development more efficient over time.

Ease of Use

: Low code is simple to grasp and does not require an in-depth understanding of software development. Developers can see what they are building live and make changes accordingly. It gives the flexibility to start building immediately, with full flexibility to adjust on the fly and completely edit and republish when necessary. This also allows you to stay on top of regulatory changes, market developments, and client demands.

Faster ROI:

Low code automation tools can meet some of the more complex business requirements. Top applications are most likely to be operated on low code by companies with the lowest tolerance for downtime and data loss, as well as the highest requirements for ongoing audits and independent security certification. Their support for low code solutions demonstrates that enterprise-ready low code solutions are currently on the market.
Low Code Automation Use Cases
Most teams use more than one data source to store information and multiple tools and apps to power internal processes and every day functions. 
Low code automation platforms can be used to enable app integrations between platforms such as a CRM, a customer ticketing system and a payment gateway and create a seamless flow of information. This would require a lot of scripting without low code solutions or ready integrations.
Email (communication) tasks automation

: Automatically forward new emails containing a specific word to another email address, Add new emails to a Google Sheets spreadsheet, Get an email for new Demo Request Forms submissions, Send a welcome email to new subscribers, Send Slack messages for every new new email captured.

Billing tasks automation/Ecommerce/Online business tasks automation:

Save new subscriber information to SQL database of choice, Save Shopify orders into a Google Sheets spreadsheet, Add new Stripe customers to email drip campaign tool, Auto-generate invoices and send PDF for new customer orders

CRM tasks automation:

Add new Pipedrive deals to Google Sheets,  Add new HubSpot contacts to Google Contacts, Send new Salesforce lead alerts to Slack, Update leads in SFDC, join CRM data with your SaaS product usage data for greater visibility, Add and update contacts in HubSpot based on subscription status in MailChimp

Calendar tasks automation

 Post Google calendar events scheduled for tomorrow to Slack,  Send emails for new Google Calendar events, Create Google Calendar events from new Trello cards 

Files tasks automation

Save email attachments to Google Drive,  backup new images, videos, PDFs captured in form to Google Cloud Storage, automatically upload new image files from customer complaints to troubleshooting Slack channels, Send Slack messages for new OneDrive files

Analytics tasks automation

Automatically send a report with daily outputs to Slack, Send web traffic history from Alexa Internet to Google Sheets

Forms tasks automation

Send Slack messages for new Google Forms/Typeforms responses, Create ClickUp tasks from new forms responses, Save new Typeform entries to a Google Sheets spreadsheet, Send welcome email to new form lead captured
Reality of Low code Automation
Low code tools are becoming mainstream in a variety of industry sectors and organization sizes. So there are a variety of vendors that provide low code platforms that In a wide range of organizations and sectors, low code programming solutions have become mainstream.  "We are now enabling HR, marketing, sales & finance to build never before seen use cases in hours and that too without writing a single line of code. Given we are a very exhaustive tool and maybe one of its kind – we have an ability to take on a complex process and fully realize it within DronaHQ, " Jinen Dedhia, Co-founder at DronaHQ, writes in his blog.
It is not all-or-nothing with low code. A lot of teams are likely to use low code automation in conjunction with traditional approaches for integrations or front-end development, for example. Regardless of available resources, low code technology is equipped to help the teams keep up with the pace of surging app requirements while overcoming development resource scarcity.
Low code automation platform
To get started with low code automation: 
Identify and categorize tasks by qualities like repetitiveness, the amount of time it takes to complete them, and complexity.

Check which apps are involved in the tasks, and 

Evaluate your options, which boil down to three alternatives: coding your way to task automation, choosing a low code automation tool like DronaHQ, or relying on native app integrations when suitable.
DronaHQ shines as a tool to automate repetitive processes like approvals, task assignments, and workflows. With a flowchart like process builder that is capable of working with your multiple data sources, DronaHQ gives you an efficient way  to bind APIs to integrate with your favorite apps, say, Gmail, Trello or enterprise software like Salesforce or Jira and set up events like daily reminders, automatic report generation, scheduled emails to your inbox and a whole lot more.  Start here for free >  
Copyright © Deltecs Infotech Pvt Ltd. All Rights Reserved