Blog
Launching Mobile Container as a Service – mCaaS
Launching Mobile Container as a Service – mCaaS
Divyesh Kharade on February 22, 2016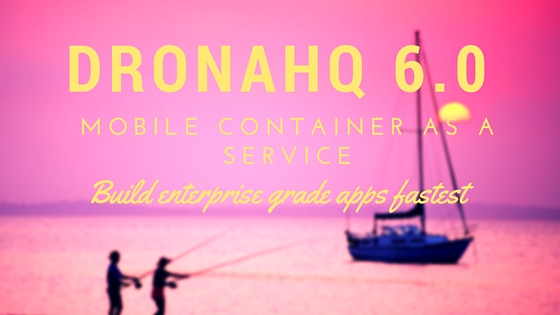 We are excited to announce the launch of mobile container as a service (mCaaS). mCaaS is evolved out of deep understanding of customers need of mobility for internal as well as extended enterprise apps.DronaHQ mCaaS is a pre-built native app across iOS, android, windows phone. Prebuilt app comes with built in:
User on-boarding
User management
Role management
Upgrade management
Micro app management
Content management
Messaging center
Push notification
Single sign on
Security Policies
Analytics
DronaHQ Container can be extended by any web app deployed on the container and this makes creating any app on top of container super fast. The most critical layer of any app – engineering layer comes ready with DronaHQ mCaaS.
In addition it provides micro apps (hybrid web based apps) developers with:
Device side API's to access device features like camera, GPS, offline storage, offline syncing with server, etc
Platform API's to offer SSO, push notification and user profiles
Container can be configured using cloud based console. Micro apps can be loaded on container Just in time for any specfic user or group. Micro app would run in the context of the container app and would inherit its security policies.
With mCaaS, any app developer can leverage the container and focus only on building the UI/UX and business requirements, while it can bank on the container for the core engineering led features. This also means faster turn around time for getting your enterprise micro apps out. Apart from time and cost saving, mCaaS brings standardization to the mobility aspect of any organisation.
Get in touch with us at darrel@dronahq.com to know how our customers are saving more than 8 man-weeks of effort per app.
Coming up next: Why go Containerization way in enterprise mobility?
Copyright © Deltecs Infotech Pvt Ltd. All Rights Reserved