Invoice approval workflow automation to boost business productivity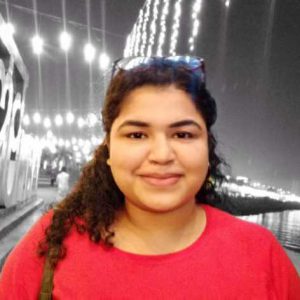 When we think of the traditional finance and accounts departments, the first pictures that come to mind are keyboards clacking, paper printing, and people moving around from one desk to another. Regardless of the size of the business, the finance and accounts department is mostly fast-paced. 
48% of organizations are working towards installing process automation for better management of manual tasks. 
The accounts payable section is especially hectic and chaotic. This is because these folks deal with crucial financial information on a daily basis. One error can disbalance the entire financial workflow and cause losses – unless you have an automated invoice approval workflow system.
Stay with us to learn more about automated invoice approval workflow and why it is a better and more efficient replacement for a paper-based process.
What is an invoice approval workflow?
An invoice approval workflow is a series or checklist of steps that need to be followed to validate and clear the invoice. This workflow can be configured into BPM flow and is necessary to ensure no discrepancies before an invoice is cleared. All the information in the invoices is first verified to get the required approvals before payment is submitted.
The invoice approval process typically initiates when the company receives a supplier invoice. The invoice is then validated by the person or staff responsible for buying the particular product or service. 
How does an invoice approval workflow work?
The invoice approval workflow generally works in the following order-
Receiving the invoice
The workflow begins when the business receives an invoice from a vendor or a supplier.
Verifying the invoice
The invoice is then verified by comparing all the information against receipts, reports, and other supporting documents. The staff member responsible for buying the particular product or service will verify by matching the invoice with the appropriate purchase order.
Flagging all exceptions and irregularities
If an invoice fails to pass the verification stage because of pricing discrepancies or missing information, it is sent to the relevant parties to address or correct the irregularities. After fixing all the irregularities, the invoice can go through the approval procedure again.
Approving the invoice
The relevant personnel will approve the invoice by comparing the ordered products and services and the billed amount. Suppose the approver is not fully satisfied with the documents. In that case, he can also request additional information from the supplier and add comments to the invoice before passing it to another approver. If any changes are made, a change request ticket can be raised through the finance service provider.
Releasing the payment
The invoice is sent to the financial controller after approval, who, after reviewing the invoice, approves it and passes it on to the accounts payable department. The department then forwards payment requests to other divisions for approval before requesting funding from the chief financial officer. The final payment is then released after receiving all the approval.
Bookkeeping
The transaction record is added to the organization's bookkeeping books, completing the invoice approval workflow.
The Roadblocks of a Manual Invoice Approval Workflow Process 
In this day and age of digital transformation, there are many companies whose workflow process is still wired in email and paper handling. This adds a lot of unnecessary time and distance between invoices coming into a company, their approval, and the final payments.
Let's have a look at why the manual invoice approval workflow process can be a burden-
Extended approval time
A report by PYMNTS reveals that 45% of Small and Medium Businesses cited manual invoice approval as a problem when making payments. Among them, 19% said it was their top issue, while another 26% said it was among the problems they experienced.
Manual invoice workflow approval can take more time than required, given that they lie on the manager's desk or email inboxes for days or weeks. The situation can worsen when multiple approvers are involved in a workflow. There isn't any visibility into who is responsible for the approval or the workflow stage the invoice is currently in, making the person responsible for paying the invoices run from one person to another.
Lack of control and transparency
With the manual invoice approval process, organizations lose visibility into cash flows and liquidity control. Moreover, it can cause errors that slow down the process because of the time spent rectifying incomplete payments. However, with an automated option, both payers and suppliers could pay and receive funds in the most convenient method for them.
Missing documents
The formats of invoices can vary depending on the supplier. It can be paper-based, email-based, PDFs, faxes, etc. With the varied formats and heavy volume, it is more than likely for the invoices to get misplaced or forgotten about, making it difficult for the accounts payable employees to perform their work efficiently.
Expensive errors
Manual data entry input can cause errors resulting in invoices being overpaid or underpaid, leading to bookkeeping inconsistencies. This will not only dissatisfy the vendors but can also affect your position in the market. Not to mention the additional problems it will cause when your books get audited, and discrepancies are found.
Delayed payment
All the issues we discussed previously can ultimately result in delayed payments, negatively affecting the supplier and the business relationship. This can further lead to delays in your product or service as the supplier can hold delivery due to not receiving payments on time. Overall it can severely impact the reputation of your business.
Why should you automate your Invoice approval workflow system?
With invoice approval automation, you can roll out invoices for approval, saving companies weeks or months of waiting time. Let's learn more about the benefits of automating invoice approval workflow – 
Save time and error
If you have a high influx of invoices coming in every day, it can affect the approval process in multiple ways. Without any automation capabilities, the accounts team has to carefully examine all invoices to prioritize the important ones for approval. If you want to save time and increase efficiency, automating invoice workflow can help by filtering invoices before they are sent for approval. 
You can easily ensure that only invoices with payment terms, outstanding invoices, or open purchase orders are sent to your queue. Automation helps when you want to prioritize invoices to be paid faster without any errors depending on your business need and current volumes of invoices.
Eliminating discrepancies
An automated invoice approval workflow ensures no discrepancies are found on your invoice records. With an automated workflow, you don't have to worry about missing documents or forgotten invoices again. 
An automation tool helps you configure rules in your workflow that ensures the forms cannot be submitted unless all the required information and documents are attached. You can integrate your workflows with your document management system and bookkeeping software to update the records automatically. 
Improved relationships with vendors
Paying your bills on time can significantly improve trust and relationships with vendors. You will be on the good books of the vendor by clearing invoices on time which can even lead the supplier to prioritize your orders. This can result in the smooth processing of orders and better deals in the future. Who knows, the vendor may even take a step further and give you discount coupons for punctuality!
Fraud reduction
Automated invoice approval workflow can reduce your exposure to fraud by increasing visibility and employing additional checks. This will further help in flagging irregularities and other measures, such as information change request forms with authenticated electronic signature verification.
Regulatory compliance
Automated invoice approval workflow allows users to view the entire audit trail of every transaction. This makes regulatory compliance much easier to achieve. 
How to design your invoice approval automation process using DronaHQ?
Follow these simple steps to create a multi step Invoice approval process with the help of DronaHQ-
Step 1: Login or signup with DronaHQ
To begin creating workflows, you must first log in or register with DronaHQ. If you don't have an account already, click here to sign up.
Step 2: Create an interactive frontend
With DronaHQ's, 100+ pre-built UI components like text input, action button, dropdown and more  users can simply drag and drop the required components and quickly create a compelling frontend capture the data like invoice number, client information, payment details, remarks and more to manage invoices approval process. 
Step 3: Design your workflow
Once the data is captured through the frontend, it is most important to set the workflow. To run the process smoothly you can apply business logic with the help of action flows. 
Firstly you can set up a validation process to validate the data, this can be done by setting rules and validations. If the invoice is missing some key documents or data due to discrepancies, then an immediate alert could be configured in the action flow and a message sent to the concerned person.
Secondly, if the data is correct then the invoice must be sent for approval, in action flow the condition could be set for approval to be carried out and anything from email to notification on whatsapp could be sent about the invoice approval request to the authorized person using manage users.
Once the approval process is complete, the payment must be processed. In the action flow,  the process can be created to send the invoice to the concerned team for payment approval. 
Step 4: Test and run your invoice approval process
After designing the invoice approval workflow, it is time to test and run it to watch it in action. With the preview function you can identify bottlenecks and optimize your workflow in real-time to boost efficiency.
Why choose DronaHQ for your invoice approval workflow?
DronaHQ's superior automation solution is the best you can get to meet all your invoice processing requirements. Doesn't matter if you prefer to work in the cloud or with an on-premise solution, DronaHQ offers- 
1. Pre-built 100+ responsive, reusable, powerable components to speed up the building process.
2. High customization capabilities with Javascript
3. Supports most commonly used data transformation functions for working with text, numbers, dates, and lists when you need to sum multiple values, move dates or calculate interest.
4. Web + mobile development supported across devices (Android, iOS).
5. Embed web apps and securely login with SSO
6. Integration with multiple APIs, database connectors, and third-party apps.
7. User permissions and access controls.
8. Integrations with any API visualize multiple data sources in the same view.
9. Dedicated automation analytics module to monitor active automation.
10. Enterprise-grade security with ISO 27000 and SOC II certification.
Sign up now to get started!
Copyright © Deltecs Infotech Pvt Ltd. All Rights Reserved