Campaign Management App for ICICI Pru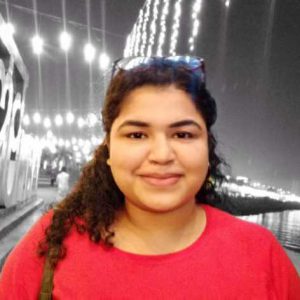 ICICI Pru wanted to modernize their paper-based systems, free the sales team from manually entering data and provide additional monitoring over the free health camps they conducted
ICICI Prudential Life Insurance Company Limited is an India-based life insurance company. The Company provides life insurance, pensions and health insurance to individuals and groups.
manual data entry and delayed success analysis
As a part of Health Insurance, the company offers Free Health Checkup camps for its prospects and customers at partnered corporates' premises. This data was captured and entered into their lead management system.
Sales executives used to manually capture prospects information into physical forms. This information was fed to the company's Lead Management System by these sales executive which again was a manual process, taking up to a day or two to upload the details.
This process often resulted in delaying of the campaign's success analysis.
The company was also dependent on vendors to set up the health camp at the corporate's location along on a specific date and time.
They needed a solution that offered live integration with their Lead Management System and also gives them the flexibility to conduct these health camps whenever they want. 
This is when the company turned to DronaHQ's low code platform to help them build a business-grade application. The chose DronaHQ for its:
– UI/UX capabilities
– Ability to architect legacy system transformation and
– Cost-effectiveness

A new health campaign app with Bluetooth integration to automatically record data
Using DronaHQ's low code platform, they were able to digitize some of the most crucial functions of these health camps.
They custom-built an app with real-time integration to their Lead Management System. The app was built within one month, ready to be used by their lead generation team. 
The app allowed them registration of prospects directly from the app with OTP-based verification. Bluetooth integration in the app allowed them to collate data from the health devices after the prospect's consent. These features allowed the team to send Free Health Analysis reports from the app to the prospect's inbox.

A dashboard to monitor the campaign life cycle and track campaign success
With their decision to build an app, they completely modernized their paper-based LMS that was earlier leading to a delay in meeting goals. They are now getting the most out of the system while not obstructing its core functions. The dependency on the vendors has also been eliminated.
The sales executives can efficiently record and access information from the app for promoting the right plan to the customers. With the app acting as a dashboard, monitoring the campaigns life cycle as well as tracking its success has become a lot easier for the company. 
Copyright © Deltecs Infotech Pvt Ltd. All Rights Reserved