How are Unicorns taking lead with Agile Technology?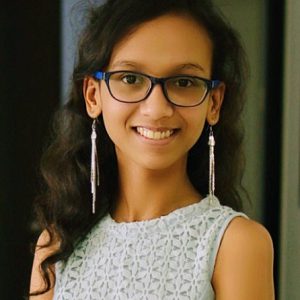 The first week of April 2021 was a historic week for the Indian start-up ecosystem. In the space of 4 days, 6 new start-ups entered the unicorn club.
In 2013, Aileen Lee, the venture capital investor, used the word "unicorn" to describe rare tech start-ups valued at more than $1 billion.
These six deals announced were from varied industry sectors, including social commerce (Meesho), fintech (Groww and Cred), healthcare (Pharmeasy), and social and content platforms (Gupshup and ShareChat parent Mohalla Tech).
Adding these 6 to the existing unicorns, India already has 10 new unicorns within just 4 months into 2021. Moving forward into this year, research firms and industry experts have predicted that India would see a significant rise in the number of unicorns. Currently, India has close to 40 unicorns, and a Nasscom report states that there will be 50 unicorns before 2021 ends, but seeing the pace at which we are going, we may surpass that number soon.
For some context, in 2020, even with a pandemic wreaking havoc on the worldwide economy, 11 start-ups from India attained unicorn status.
In an interview, Anand Lunia, founding partner at India Quotient, spoke that SaaS companies have 2 valuable characteristics, one, they are very sticky with growing revenues, and second, they are consumer companies with features like the winner-take-all. Anand also spoke about how he admired the Indian start-ups that have performed beautifully in this pandemic.
Anand said, "In a lot of spaces, the winners are emerging more clearly now. It is these companies that are becoming unicorns faster."
Last month, as suggested by Inc42 Plus' report, they found that they are around 50 unicorns and 50 soonicorns (i.e., businesses with the potential to become unicorns) in India. These companies have a combined market value of $153 billion (and $55 billion funds raised) in sectors from e-commerce, fintech, consumer services, enterprise tech, and more.
How Unicorns Achieve their Growth Strategy?
According to an article published by Harvard Business Review, Play Bigger did a study to understand how unicorns grow at such a rapid pace. In this study, several parameters were taken into consideration; one of them was time-to-market speed.
The results for this parameter showed that the companies founded from 2012 to 2015 had a time-to-market cap more than twice that of those founded from 2000 to 2003. In other words, today's start-ups are growing about twice as fast as those founded a decade ago.
One reason that we believe might have helped the new-age business to achieve their goals could be adopting technology. These new-age unicorns pick up speed by having the right infrastructure in place compared to old rugged large enterprises.
Many of today's unicorns are born digital. They are started by innovators with the end goal — transform the world. They usually exist on an agile software platform, innovating rapidly and scalable enough for a large, global customer base. They are therefore born in the acceleration mode. These unicorns are free of the obstacles faced by the legacy — with rapid technological adoption, allowing them to make the decision-making faster.
On the other hand, legacy organizations struggle to overcome certain 'digital' obstacles, which commonly include:
Slow decision-making process
Cumbersome business processes
Unable to adopt innovative technology and thus, stay behind the current digital scenario
Using technology that is unscalable and not at all flexible
The downfall of Yahoo, Nokia, and Kodak are some examples of legacy companies that lost the connection to the innovative spirit and technology adoption process.
So, what insights to gain from the new-age companies/unicorns?
There are three critical insights of strategic business inspirations:
Rapid technology adoption in the internet age will help any business boom. With the right technological infrastructure, the organization can benefit in terms of culture, efficiency, and business relationships. And unicorns are very open to exploring new technologies.
Empower the workforce by building a sense of synergies and promote an organization-wide culture of trust, openness, and teamwork. New-age companies ensure that their workforce is responsible and passionate enough towards the company's vision and goal. Thus, not only the organization's leaders but the team delivers exceptional value to customers.
Budding organizations start with innovation, but they grow with repetition. Having unique ideas is not enough; the real success comes from executing them by streamlining operations and refining processes.
How are unicorns helping other firms to modernize?
Research by Trade Press Services found that 74% of the workforce feel they miss out on company information and news. This lack of communication can lower the morale of the workforce and further negatively affect their productivity. But the solution to this problem was given by SaaS players like Slack, Microsoft Teams, and more.
Talking about Slack, in 2019, its market capitalization was $12.37 billion, and when the world was fighting the pandemic with some businesses struggling to survive, the market cap of Slack increased by almost 97% ($24.34 billion). These players are working towards improving internal communication. Thus, with great internal communication and automation availability, businesses now have more streamlined and efficient operations without sacrificing work quality.
HR Technologist says that 57% of employees state that they don't get clear directions, and 69% of managers face issues communicating with their employees. This can lead to missing deadlines and further chaos. The SaaS unicorn, Trello, offers a visual collaboration tool for project management, helps organize and prioritize the projects in a fun, flexible, and rewarding way. The Trello board is a list, with cards attached with powerful features and automation. This SaaS technology is enabling easy project management solutions.
The next SaaS platform which is leading in online payments is Stripe, whose valuation increased to $95 billion — nearly triple its last reported valuation of $36 billion from April 2020. Online invoice payments help companies save time, are faster, and save maximum effort for the clients. It also reduces excessive costs involved in physical transactions and reduces the number of paper invoices printed and used to send invoices.
These are some leading SaaS software because they bring an app/software to the table, which is an absolute necessity in today's remote working culture.
How can low-code help your business in the race towards being a unicorn?
Businesses are also spending big on low-code development platforms. Research from Forrester shows that companies will spend $21.2 billion by 2022, taking 40% of the compound annual growth rate.
This expected sharp increase in spending on low code development speaks to broader trends within global IT. CIOs are solely focused on navigating their companies through massive transformation projects. The desire is to make the business digital-ready, agile, cloud-based, data-driven, and achieve faster time-to-market. In other words, technology leaders are looking to transition their businesses away with the help of tools that give their organizations the edge. That is exactly what low-code development offers, making it an ideal complement to the overall transformation strategy.
We can now understand that well-connected systems in an organization are extremely important. But every business needs are different, and those needs can/cannot be fulfilled with the existing applications.
Low-code can help businesses with custom applications, which are carved according to their company's unique needs to enable the rapid adoption and deployment of applications. It offers an agile framework, easy and quick scalability that saves the engineering team valuable time and effort to focus more on core products and offerings.
In this journey of a new normal working environment, low-code has become a valuable part of that overall innovation agenda for many companies. It has helped many organizations with the benefits that closely align with the broader IT strategy.
Let's list some of them.
1. As we all know, in today's global work scenario, a well-connected environment is extremely necessary, and the teams were working from remote locations. With the help of the Digital Attendance Management System, the workforce was able to punch in and punch out from any corner of the world.
HR teams quickly built a GPS-integrated attendance system using low-code that provided good visibility of all data and eased the workflow of payrolls, leaves, and performance reviews. The automated notifications led to faster execution of the approval queue by the managers. With just a few clicks, the system helped manage schedules, allocate work, and easily keep track of shift swaps.
2. An online furniture store had an outbound quality inspection process carried out manually by the inspection team. To make their work easy and quick, they started using a low-code-built Dynamic Inspection Checklist.
For every product category, a customized checklist was built, which previously was maintained in Google Sheets. Digitizing the data capture from onsite inspections improved their efficiency seamlessly. The tool provided a tag and mapped it to the existing outbound processes, which undoubtedly made a difference in the quality and speed of their business processes. It also helped educate the users (inspection and audit team) on different inspection techniques for better quality checks.
3. The first impression of any company is the most important one, whether for the investors or the employees. It's like determining the fate of the company. An internet firm led by a young team quickly adopted low-code technology, built an Employee Onboarding App to give their field workers the best experience possible while working remotely.
Started with a basic version that automated the basic onboarding tasks like document verifications. And soon, they added more advanced features and scaled it completely.
The new version of the app featured a digital dashboard that easily allowed the talent acquisition team to communicate with the candidates throughout the onboarding process. It automated tasks like tracking the progress of each hire as they move through the hiring and employment process. With the help of this tool, the employees feel more valued, helped them understand their roles better, and increased their productivity and performance.
4. Similarly, an Inventory and Order Management System helped a budding company track its goods throughout the supply chain, starting from purchasing to production to end sales.
The system offered automatic entry of new goods and tracked sales through different e-commerce websites. It helped them make fast decisions by sending alerts to the managers when the stock of a particular item drops low enough for a re-order or when a product needed a discount to fulfill their goals. It also automated the order-to-cash process, beginning with the customer order through refund payment and shipment delivery in real-time.
Digitalizing the order management offered them a unified view for all the teams, from the customer success to the accounting, warehouse staff, and the manager.
Conclusion
The pandemic triggered the need to reconstruct existing business models for legacy companies. On the other hand, it was a game-changer for the unicorns who are growing at a faster pace with the help of their agile business strategies.
Learning from this, many companies have fast-tracked their digitization journey and operations by at least 3 years. Business agility, flexibility, and resilience have become necessities for organizations. And so are tools that offer agile development, cloud-based services, enterprise-grade security, analytics, rapid deployment, and automation which are crucial to empower the workforce and thrive in this new normal work culture. Organizations need to prepare for this inevitable shift with the right technological infrastructure.
Originally published at Nasscom.
Copyright © Deltecs Infotech Pvt Ltd. All Rights Reserved