Digital Workspace Platform: All You Need To Know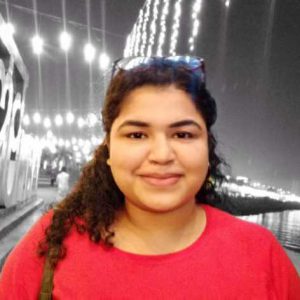 What is Digital Workplace Software?
A Digital workplace platform empowers businesses to transform their business processes and functions with the help of digital tools for enhancing productivity and team experience.
With integration and collaboration as the main founding principles, a digital workplace creates a central place for employees to access all the essential tools and business applications that are used in the organization.  
It uses cloud-based systems and allows teams to effectively communicate, engage and perform their work responsibilities from any device and from any location.
A digital workplace is a combination of many factors that promotes productivity by simplifying complicated manual functions and replacing them with digital solutions. Digital workplace software is focused on these 3 central elements.
Cloud-based system

– Cloud-based technology enables your employees to stay connected, communicate and collaborate efficiently.

Employee productivity –

A digital workplace platform is essential for enhancing employee productivity which is a central tool for driving growth in any business.

Management systems–

For creating employee and customer-centric management systems, deploying a digital workplace platform is essential.
The free flow of information in a digital workplace allows employees to be more flexible and in turn improves their overall productivity. At the same time, it also helps increase employee satisfaction and involvement by providing the right information at the right time.
A digital workplace should:
Make it easy for remote teams to actively participate in organizational matters.

Be compatible with the existing applications

Allow users mobile access to check notifications or information while they are on the move

Allow employees to upload, access, and integrate all types of data

Analyze data and generate customized reports
Why Use Digital Workplace Software?
Digital workplace software has multiple benefits. We are going to discuss some of them.
Collaborative culture
A digital workplace platform offers a highly collaborative environment where all the employees and team members can engage, discuss and integrate project ideas boosting team productivity. With remote work being the new normal in the pandemic and for companies who have multiple office locations worldwide, a digital workplace platform is nothing less than a savior.
Seamless internal operations
A digital workplace platform enables team members to have real-time communication encouraging employees to be more responsive and efficient. Streamlining internal operations can contribute to increased transparency. This ensures smooth internal operations and coordination between different departments.
Top-notch automation
Manually updating databases and excel sheets can get repetitive and monotonous for employees which can bring down excitement in their work life. Thanks to the digital workplace platforms all the mindless and boring activities can be automated to an unimaginable extent. This will relieve employees from the monotony so that they can focus their mental energy on problem solving and innovation.
360-degree visibility
As we have spoken of earlier, a digital workplace platform creates transparency letting team members communicate effectively.  Working in a transparent environment, the members can track the status of every project ensuring visibility. A digital workplace platform lets users track records like ongoing projects, assign projects, track progress, and set deadlines. With increased visibility, there will be increased accountability and responsibility from the employees.
No switching between applications
On average, an employee uses 16 SaaS apps to manage their daily tasks. Managing so many apps at once can be an overwhelming task making it prone to errors and compromise productivity. This will make them constantly go back and forth between applications to organize and manage their work. With the help of a digital workplace platform, all the applications, data, and projects can be accessed from a central platform contributing to a better employee experience.
Common Digital Workplace Platform Features
Digital workplace software comes with a wide range of attractive features. Let's discussed the most important ones.
Secure access
Digital workplace software offers full visibility and transparency to the employees of an organization where they can access data and track various activities at any given time. With the data being scattered in multiple locations, there arises a concern of security breach. Digital workplace software ensures that information is stored and processed securely without making the data accessible to unauthorized parties. 
Personalization
The utility of digital tools varies based on the user's needs. Sometimes you may not need all the features that a particular tool provides. That is when personalization comes into play. A digital workplace platform allows you to personalize and create your own unique workspace. You can customize tools that are appropriate for your business functions. Apart from customization, these tools also allow integration so that you can manage your work across different platforms effectively.
Rapid file sharing
Storing, sharing, and accessing documents can be a tedious task if it is done in an unorganized manner. It becomes even more difficult if you have a huge team that produces information and data daily. With the help of digital workspace software, business owners can put all the information in one place and make it easily searchable and shareable. This will save employees a lot of time as they don't have to send emails and call people in search of information.
Analytics
Analytics plays an important role in understanding your current position as a business owner and employee engagement. Understanding employee engagement and experience plays a crucial role in ensuring quality output. Ever since the pandemic, it has become more difficult to physically observe an employee and how they spent their time because of remote work. A digital workspace platform will give business owners the visibility and insight to analyze employees' work patterns, sentiments, and engagement. This will help owners to identify and retain skilled employees and train the ones who are lacking.
Single Sign-on (SSO)
Creating and remembering multiple passwords can be a headache. Single sign-on helps you log in with one set of credentials over multiple applications. Digital workspace software features SSO that will enable users to log in once to access everything within the platform. This is of great help to employees making their working experience easier as they don't have to take any added stress remembering the passwords.
Types of Businesses that Use Digital Workspace Platform
Every business has its own set of requirements with digital workplace tools. Let us learn what type of businesses use tools and how it provides utility.
High-growth Startups / Companies
High-growth startups and companies rely on disruptive innovation and technologies to drive their growth. They are prone to expanding rapidly into new geographical markets by creating new products and services. These companies use digital workspace platforms to accelerate productivity by ensuring a smooth flow of operations. 
Large enterprise
Large enterprises generally have huge employee bases and their offices are spread across regions, which may also transcend countries. To manage and sync activities at a large scale and collaborate on huge projects, they might need additional features such as document management, calendar management, and content curation along with powerful and secure communication tools.
Common Misconceptions about Digital Workplace Platform
A digital workplace platform is not free from misconceptions. Lets us discuss a few.
A digital workplace is merely a collection of apps
Using multiple apps to manage day-to-day activities does not mean you have a digital workplace. Increasing the number of applications will not simplify but will further complicate and confuse employees. A digital workplace offers a cohesive platform for communication, collaboration, and project management from a single platform simplifying workflows.
A digital workplace is similar to an intranet
Intranet is a private network in companies that authorizes only employees to have access and cannot be used for managing active projects or discussions. On the other hand, a digital workplace provides a platform for managing projects, easy communication, and collaboration while storing sensitive information without compromising security.  It not only simplifies work but is cost-effective and employee-friendly.
Potential Issues with Digital Workplace Software
While a digital workplace platform has paved the way for smooth frictionless work in organizations, it is vital to be aware of some potential issues that mostly introduce themselves in the form of security threats. 
Digital workplaces make work easier and smoother for employees but it also circulates and exposes sensitive information. As a business owner, you are responsible for protecting the vital data of employees and customers. You can strengthen your data security by deploying a tool that offers data security features such as multi factor authentication, encryption, and user controls. 
Digital tools built on DronaHQ are enterprise grade secure! Learn more > 
Trends in Digital Workplace Software
If you want to invest in digital workplace software, here are some trends that you should be aware of.
Simplifying remote workplace management
The work culture worldwide took a significant turn during the pandemic. Even if offices were shut down, people had to find a new way out to get their work going. This is when the culture of remote work was introduced which has now positioned itself as the new normal. While some companies still prefer "in-office" employees, most of them are open to fully adopting remote or hybrid work models globally. With the popularity of the remote work model, the need for digital workspace software is also increasing to manage workflows from scattered employees. 
Efficient use of artificial intelligence (AI)
AI has been around for a while now, but its use and popularity in business management are growing day by day. AI enhances the digital experience by streamlining and automating processes that were never possible before. Examples of AI-driven workplace tools are chatbox and virtual personal assistants. These chatbots are designed to detect common employee questions and answer them accordingly. 
Key Questions to Ask a Digital Workplace Vendor before Buying
There are several digital workplace tools available in the market. Choosing the most compatible one for your business is a crucial decision you have to make as a business owner. We have compiled a list of some of the most important questions you should ask the vendor before buying.
Are there any limits on the number of users?
The limits on the number of users are essential information to influence your buying decisions. Some software providers do not have any user limit while some charge by the number of users. If you are a large enterprise, you will have a huge number of employees. If you subscribe to a pay-per-use model, you might have to shed a big amount of money, while a usage-based pricing model may make more sense for you. So ensure to ask this question and have a comprehensive understanding of the price scheme.
Are free trials available?
Most digital workspace platform providers offer free trials to build user trust. If they are not providing free trials, it is likely that the system is not user-friendly. It is always best to try the software before investing money in it, especially if the amount is huge. Apart from this important question, don't forget to ask how long it takes to set up the system. If it takes too long, it is a sign that the system is complex and you might want to consider other options.
Is the solution 100% SaaS?
Hosted or on-premise software is unlikely to meet your needs and tends to be more expensive than SaaS solutions. Therefore before deciding to buy software, it is best to ask this question to clear any confusion. Anything other than SaaS will not serve you the best possible way and may have potential security risks.
Is the software developed by an internal or external party?
If the software development is not performed in-house, it means that you will be relying on a third-party vendor. This can delay your enhancements. Also, a third-party vendor would not be 100%  committed to your organization as there are other companies they work for. There can also be possible delays and errors as the communication is not direct.
Custom-built Digital Workplace Software
With the help of modern low code platform to create digital tools, you can easily customize your own space and enable your teams to create function-specific applications. 
Building apps and tools for your digital workplace on DronaHQ is as easy as building with lego blocks. 
Step 1: Design the Frontend
Create appealing visual elements to your liking with the help of prebuilt tools. Build and organize widgets using the drag and drop function.
Step 2: Connect the Datasource
After personalizing the frontend, connect to the data source to authenticate and process information.
Step 3: Test, Publish, Share
Now that your workspace is almost ready to use, you can test it first to determine its effectiveness. Publish and share the application with all the stakeholders after a successful test.
From here, the sky's the limit. DronaHQ was designed to build modern enterprise-grade applications and internal tools, with a great amount of flexibility through its features (ready controls, connectors, frontend events) or even custom code if necessary.
If you want to explore it further, you can sign-up for our free trial here. You can also watch the step-by-step demo here. 
Copyright © Deltecs Infotech Pvt Ltd. All Rights Reserved