Build workflows on top of Salesforce with DronaHQ Studio
We saw a good number of our customers asking if they can extend Salesforce CRM with ad hoc workflows on their apps. They all had certain functionalities like offline capabilities or workflows that they wanted to implement on top of SFDC.
These are common queries across customers to extend 3rd party systems with custom business requirements, workflows in a user-friendly manner.  A simple scan on review sites surfaced common problems like below: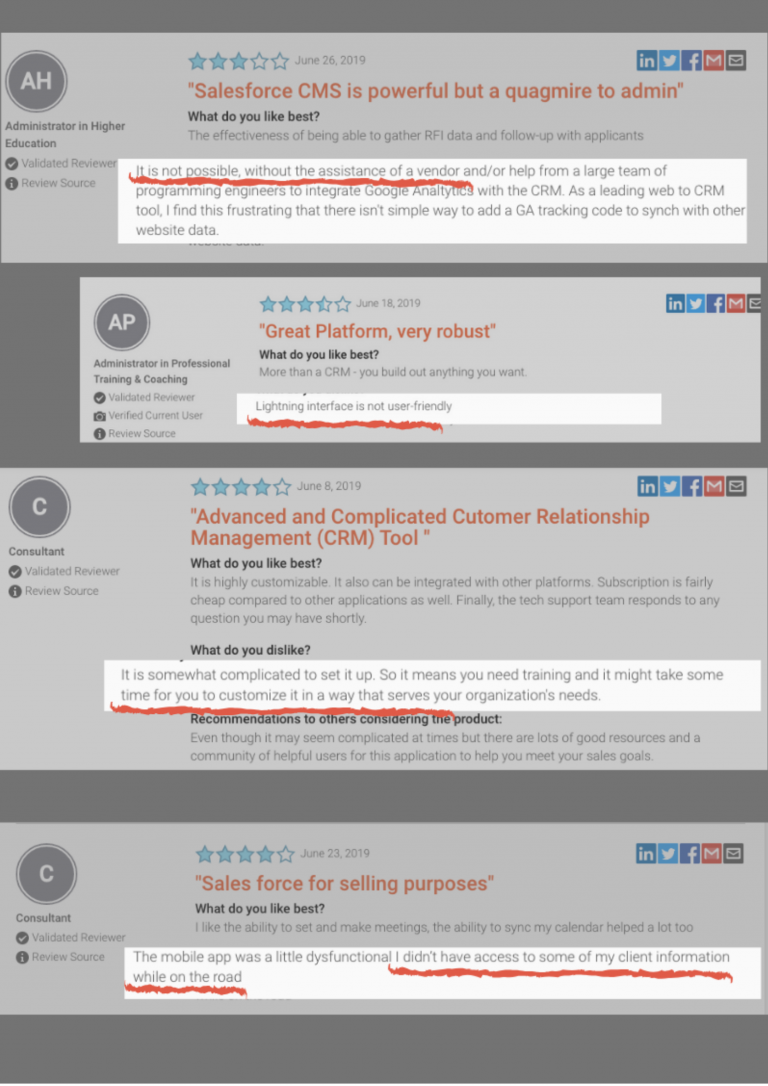 The common consensus states:
> On its own, Salesforce is highly customizable.
> It is also too powerful for its users to comprehend and customize on their own, causing them to rely on external support from developers or SFDC experts
> The learning curve is steep; requires a lot of training hours
Low Code, on the other hand, seemed to be the most fitting answer to this problem.
> Also highly customizable
> Can integrate well with multiple third-party platforms
> Non-complex and user-friendly
We picked up a use case to extend the SFDC sales cycle: Added a workflow to qualify a lead and get some approvals
For every new lead that was created on SFDC, a Workflow was triggered via Zapier. Using this workflow we were able to assign the lead to the sales rep who would conduct a meeting, take down the minutes of the meeting. This will be followed by more actions taking place outside the SFDC atmosphere. On submission of the final step, the same changes should reflect on Salesforce, rendering the lead as closed or not closed.
Here is a small webinar video about extending SFDC with a workflow app for the above use case.
With a similar approach,
> Our customers were able to customize the sales cycle to the very core that best suited their business logic
> Achieved offline capability
> Salesforce developers or consultants were not required
> Low code is simple, user-friendly and intuitive, and
> Supports Quick and Agile roll-out of customizations.
The advantages of using Low Code are plenty. Users can take any third-party SaaS platforms like Pipedrive, Slack, Trello or Google Drive, extend them using workflows and implement their custom business requirement.
With a low code platform like DronaHQ's Studio, you won't have to be a tech expert or a coder to meet your goals. Built keeping simplicity as its main goal, low code will continue to evolve and give the power of development back to enterprises, freeing them from relying on outside support and reaching business goals at speed.
We would love to hear your views on this subject.
Copyright © Deltecs Infotech Pvt Ltd. All Rights Reserved