myWipro Casestudy
myWipro App wins CIO 100 award for one-stop portal for all transactions for Wipro employees. It provides efficiency and cost optimization through app consolidation and simplification. Speeding Time-to-Market by 60%
myWipro App case study
Wipro opted for a Single Enterprise App approach with DronaHQ. Worklight flavoured DHQ Container [UEC] enabled with SSO, hosts more than 45 internal apps thus promoting app usage and eliminating app fatigue, app discoverability challenges. Now web developers can build cross-platform apps cutting down development time by 50%.
Fullstack mobility platform, loaded with enterprise grade security, DLP controls, user management, ADFS/SAML connection, push notifications and more has boosted the app usage for 70,000+ users generating exceptional ROI.
'myWipro' App won the CIO 100 Award 2016 for this digital transformation project.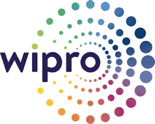 myWipro App
Wipro successfully implemented an All-in-One Mobile App for its Employees – myWipro App using DronaHQ low code platform and Unified Endpoint Container Architecture.
Raja Ukil
CIO
Wipro
Trusted by

Copyright © Deltecs Infotech Pvt Ltd. All Rights Reserved