Low Code Healthcare With DronaHQ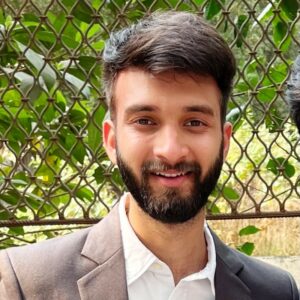 The low code approach to healthcare is a faster, more accessible, and more practical alternative to custom coding.  Low technical requirements of low code make it accessible to people outside of IT to quickly develop and build highly responsive web+mobile applications. According to Gartner, low-code development will be responsible for more than 65% of application activity by 2024. And healthcare is an industry that deals with a huge inflow of information and records every day. Digitizing using low-code tech can curb healthcare costs while improving clinical outcomes. Enabling digital services, apps, and data insights to create a thriving ecosystem can deliver accessible, high quality and sustainable healthcare for all.
No need to be stuck with rigid -standard software. Use a flexible platform to easily integrate various software you use for clinics, payments, patients, and staff management, the way you need. Keep on reading to know how healthcare industries can leverage low-code to build scalable platforms for efficient healthcare management.
Benefits of low code for healthcare
Low code platforms offer visual development environments that can be used by both citizen developers and tech experts to develop highly scalable digital tools that enhance clinical experience for all the stakeholders involved; could be in the form of a medical billing solution or a practice management solution for medical practitioners and physicians to manage day to day activities in. Here are some of the benefits of low code healthcare to help you understand better. 
1. Faster time to market
Low code platforms offer reusable components, in-built templates, and boilerplate code to accelerate development. With low code platforms, users can build sophisticated apps much faster by leveraging the built-in drag & drop functionality and code automation facility. This way it reduces the time to market for an app to at least 100 days, which under the traditional approach would take up to 3 to 5 months or more.
2. Reduction in code maintenance effort and cost
Legacy systems are outdated and incompatible with the current technological scenario. As such it takes a lot of effort and cost to maintain them. Whereas low-code platforms are built with the intention to produce clean code or maintenance-free code. Forrester's report states that about 84% of organizations have implemented low code to cut off expenses. As low code is accessible to developers with all technical capabilities, you can cut back on the time resources that go into app designing and empower your in-house team to focus on business-critical aspects of your project.
3. Enable healthcare professionals to take part in app development
One of the greatest advantages of low code is its simplicity and accessibility. This can empower the IT department of healthcare organizations to deliver more solutions with the same amount of resources. Business analysts, database managers, subject matter experts,  can use this technology to speed up their business processes. This technology can help in setting up various digital systems like replacing paper-based / manual intervention heavy processes, integrating systems, extending old systems, adding new customizations, and more.
4. Seamless integration with third-party software and legacy systems
As we have spoken earlier, legacy systems are outdated and incompatible with recent technological requirements. In spite of this many businesses cannot discard their legacy system because it is the core of their business operations. This is when they need a solution that integrates seamlessly with the existing system while offering all the modern technological functionalities. This is one reason why healthcare companies are using low-code platforms to integrate legacy modules with modern third-party technologies, including telehealth, scheduling software, and administrative management.
5. Saves project cost and resources
Custom application and software development charges can be very expensive.
Since low code platforms enable in-house development it contributes to the reduction in efforts of the developers.  This can result in fewer development hours saving project costs and resources by 50 to 70%. 
Capabilities of low-code platforms for healthcare
Low code platforms are popular across organizations for their simple, straightforward, and speedy approach to app development. Here are some of the top features of an efficient low-code platform.
1. Reusable and flexible components
Low code platforms offer pre-built templates, customizable software, reusable code, widgets, plugins, and more. These components can be reused for similar development scenarios in the future. They are easy to configure and use while connecting seamlessly with billing records. Users can customize a note type, use templates, and text shortcuts, auto-populate a superbill, and more.
2. Visual programming
Low code platforms are popular for their intuitive visualizations that include interactive dashboards, reports, charts, tables, graphs, and more. These visual elements can be used in the development process via a simple drag and drop feature. Users can develop intuitive applications for healthcare data management, EHR, staff data management, staff attendance management, recruitments, insurance, and other business process management.
3. Data integration
These platforms offer data exchange standards and interoperability to share data across systems like healthcare applications, third-party applications, remote monitoring tools, EHRs, etc. Low code enables users to expand data across systems and enhances the usefulness of data while empowering patients to be active participants in their own record management. Data like patient history records, billing records, staff information, etc. are stored and organized in such a way that they can be easily accessed from any device.
4. System analysis
Many low-code platforms offer system analysis with built-in analytics to track and monitor performance, resource usage, and uptime. You can track trends, discover opportunities, and address inefficiencies easily. This will help you to prioritize team activities for optimizing business revenue. The value-driven analytics will enable you to create benchmarks, goals, and field designs to align with your business goals.
5. Cloud-based architecture
Low-code platforms feature cloud-native architecture to host data in the cloud and offer scalable options with flexible pricing options. Users can track patient populations, track insurance claims and payments, monitor population health, and consolidate data sets for their business needs. 
6. Automation of business processes
Low-code platforms offer process automation to accelerate vital business activities like setting up auto-responses or updates. The automation feature is useful for business to accelerate their business cycle. Features like auto-validation of patient data can ensure a clean claims rate minimizing insurance denials. It also contributes to increased staff efficiency by eliminating manual work so that they can focus on higher-impact activities.
7. Compliant development environment
To be compatible with health care organizations, low-code platforms must comply the industry-specific regulations and standards such as HIPAA, GDPR, PCI, etc. These compliances are necessary for safeguarding your personal and private information. 
Low Code: Use cases in healthcare
The popularity of low-code platforms is rising progressively in healthcare because of their scalable solutions and simplicity. Here are a few low code use cases to prove our point.
1. Scheduling of systems
Low-code platforms are popularly used by many healthcare organizations to develop scheduling systems. Since the existing IT infrastructure already in healthcare already uses RPA and business process management, many developers also utilize an orchestration engine that enables them to carry data across multiple and disparate systems. This end-to-end orchestration between patients, providers, and payers can be effectively managed by low-code platforms.
2. Rapid testing
The urgency of low code technology was realized in the healthcare industry, especially after the pandemic. Many healthcare systems were primarily monolithic. It would take a long time to make any changes starting from impact analysis to a prolonged deployment time. Since the virus was constantly evolving and spreading, it was imperative to accommodate changes that were not possible in the existing system. Low code solutions played a vital role during this time to accelerate the process of testing. Many states and nations used low code solutions to prototype applications allowing citizens to schedule testing appointments.  These applications could easily integrate with the existing legacy systems that hosted information about service providers and patients enabling them to prioritize appointments based on the severity of symptoms. 
3. Large-scale clinical testing
The process of drug discovery requires formulation to perform repetitive tests and document the results. The repetitiveness of the process makes it a good example of automation. Low code solutions shined at the moment offering developers the ability to build flexible applications. Applications were designed to perform the test, mix the reagents, and document the results at an accelerated pace. The low-code solution could also rapidly accommodate any formulation step changes.
4. Employee security
Low code platforms can help the developers to develop applications to track and be updated about employee health activities and records. For example, care providers can get notified when an employee's immunizations are due with the help of a low code platform.
5. Quality monitoring
Low-code platforms can be leveraged to develop tools to support clinical rounding. Doctors and nurses can work more productively by using a digital rounding checklist. They can quickly generate and submit reports online, saving time and improving efficiency. Low-code platforms also offer quality monitoring tools that simplify the process of sharing and measuring outcomes and tracking performance across departments.
Low code healthcare with DronaHQ
DronaHQ is a low-code internal tool builder that offers high visualization tools like interactive UI charts, graphs, maps, and drag and drop features for a seamless software building experience. It is SOC-II certified and HIPAA compliant which makes it compatible with healthcare organizations to develop and build applications. It offers enterprise-grade security that is battle tested across large enterprises to ensure data security and privacy. With a simple point-and-click setup, you can automate crucial healthcare activities in minutes and manage your system efficiently. Sign up now for a 14-day free trial.
Copyright © Deltecs Infotech Pvt Ltd. All Rights Reserved