Webinar: Build APIs in minutes
In today's world, mobile devices are the what we start and end the day with. And many HR departments are in the process of evaluating how to best leverage the device for learning based activities.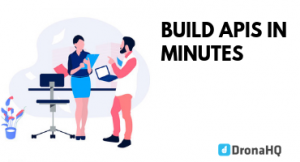 In this webinar, we take a look at how to identify key stakeholders, some of the roadblocks that you should be aware of and how to manage development and upgrades. In this webinar we will discuss:
Identify key stakeholders in your initiative
Learn how to talk to your mobile partner intelligently
Understand how to provision,build, deploy and manage
Handle CISO concerns and recognize roadblocks well in advance
When:Wednesday, 28th September, 2016 11:00 am to 12:00 pm (IST)
Who should attend:
CHROs, L&D Leaders, Training Leaders,HR Head and Senior & Middle HR Professional
SPEAKER
Jinen Dedhia
Co-Founder
DronaHQ
Mohit Sethi
Director HR, Talent Engagement and Development, South Asia
Nielsen
About DronaHQ:
It's an enterprise mobile platform that helps to create a customised mobile app. It offers an app as a container preloaded with various engineering components like SSO, push notification, Security and various other features which can be extended by any 3rd party web app that can be loaded on top of DronaHQ.
Thanks for Registering with us. You will get a confirmation email with webinar login details.
Copyright © Deltecs Infotech Pvt Ltd. All Rights Reserved