Transforming the Insurance Ecosystem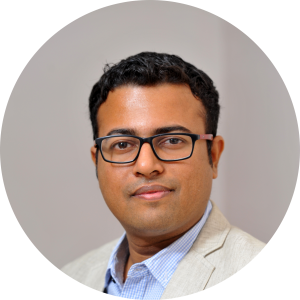 Given this scenario, insurance carriers may consider employing a few core mobility technologies of digitalisation such as app refactoring, rapid application development platform (RADP), and unified mobile app model, to bring in true digital transformation without compromising on the inherent advantages of MAM/MDM
A front-runner technology for digital transformation, enterprise mobility plays a pivotal role in an organisation's business-success. While it helps companies across sectors gain fast-track growth and competitive edge, the nature of its application is different in different sectors.
The organisations in the financial services industry have traditionally been conservative with respect to mobility. Due to their no-compromise attitude to compliance with strict data security and privacy norms, their mobility programme implementations—such as bring your own device (BYOD)—always come along with strong mobile device management (MDM) and / or mobile application management (MAM) rollouts. MDM and MAM programmes impose watertight device-access controls and application-specific restrictions to protect sensitive customer information and organisational resources.
These applications, due to the unique nature of insurance business, however, place limitations on an insurer's ability to reap the full benefits of enterprise mobility. Let's understand this scenario in little more in detail.
Insurance business up-close
Insurance business is all about inter-dependence. Just to ensure business-as-usual, a carrier has to dexterously manage its highly complex ecosystem involving multiple entities. On the sales front, a life insurer relies heavily on entities such as bancassurance, insurance advisors, brokerage channels, and agents. There also are internal sales people and managing general agency (MGA) partners to work with.
In health insurance, in addition to the people mentioned above, there are third party agencies (TPAs), medical practitioners, hospitals and clinics to collaborate with. In motor insurance, a carrier depends on inputs from huge networks of automobile showrooms, authorised service partners, and auto manufacturers. For their claims function, carriers engage with external surveyors who feed in ground-level details on a regular basis. Property insurance entails coordination with property finance companies as well as real estate developers, besides a panel of lawyers and advisors.
Protectors as decelerators
Typically, MDM and MAM implementations provide access to enterprise resources only to the employees of an organisation. The people not on a company's payroll are usually not covered under MDM or MAM programmes. In case of insurance, many relevant people, since they are not directly hired by the insurer, are unable to access the enterprise resources on their mobile devices due to strict MDM/MAM policies in place.
The insurance organisations, given this reality, fail to deliver the true benefits of digitalisation to these important business stakeholders who help them conduct their business smoothly—24×7. MDM and MAM programmes, although ordained to protect enterprise data, thus, end up hampering the true progress of an insurance organisation.
Removing the shackles
Given this scenario, insurance carriers may consider employing a few core mobility technologies of digitalisation such as app refactoring, rapid application development platform (RADP), and unified mobile app model, to bring in true digital transformation without compromising on the inherent advantages of MAM/MDM.
Using app refactoring technology, insurance carriers can develop modern micro-apps by working purely on the html layer of their legacy applications. They can employ digital transformation platforms such as rapid application development platform (RADP) to speed up development of multiple small mobile apps. At another level, they can leverage unified mobile app model along with container app approach to ensure a near 100% user adoption of every app they build.
In a unified mobile app model, users of an insurance carrier need to download and install only one app—the container-app—on their phones. Every next app introduced by the carrier automatically displays inside this container, thus nullifying the app discovery or installation challenges faced by users.Moreover, the unified mobile app model comes with pre-built features supporting MDM and MAM. These can work without forcing users to install any agent code(s) on their devices. This way, an insurance company can effortlessly extend its relevant mobile apps to external entities such as distribution channels, advisors, agents, automobile dealers, ASPs, TPAs, hospitals, medical practitioners, etc.
A combination of these three core digital technologies can, thus, assure a speedy digital transformation covering not only the employees of an insurance carrier but also the entire insurance ecosystem without compromising on the essential data security and access control provisions.
Jinen heads Sales, Finance and Operations at DronaHQ. Prior to co-founding DronaHQ, he  was with Wipro Technologies where he worked on wireless VOIP technologies, VOIP switches, IVRs, anti-phishing solutions and m-ticketing among other technologies.  
Originally posted on http://www.asiainsurancepost.com/technology/transforming-insurance-ecosystem
Copyright © Deltecs Infotech Pvt Ltd. All Rights Reserved