Top 9 Types of Low Code Front-End Designs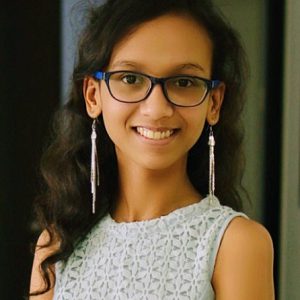 A great front-end plays a significant role in building a secure and better experience for your audience. Check out the trending front-end designs that will uplift your business processes.
Introduction
Low code adoption is accelerating across various industries and geographies as companies demand digital solutions in changing operational environments, where skilled developers are often in short supply. 
The rapid increase in the need for digital transformation and a robust ecosystem developed for agile methodology with increasing demand for faster go-to-market and scalability is driven by low code app development platforms. 
Different teams tend to have very different needs, so finding one tool that does it all is difficult. There is no effective third-party tool that will meet all your needs. 
How can DHQ help in front-end development?
Increase productivity 
You can enable business users to build apps or internal tools independently, using ready front-end UI components. Thus, the innovation process becomes more agile. Business users can quickly implement new solutions to improve their work performance without compromising data security. Therefore, your development team will spend less time fixing problems and more on critical core development tasks. 
Reduce time-to-market by agile prototyping
MVPs are a great way to leverage low code, allowing you to create UI and prototypes for the projects faster. The final app design can be analyzed, tested, and reviewed without investing many resources. You would no longer need to worry about front-end maintenance.
Enhance end-user experience
According to Forbes, 84% of companies who made customer experience a priority achieved a significant increase in revenue. With low code, you can build, roll out, and scale your mobile and web apps to keep up with the growing user requirements. Moreover, to ensure a better customer experience, it provides a responsive front-end design automatically optimized for every screen size. 
Optimize data utilization and accessibility
Low code platforms allow you to integrate your database, third-party services, and business apps with the web app or internal tool you're building. You can standardize all your data while ensuring consistency and security throughout the company, thus improving team communication and collaboration.
Achieve cost-efficiency
With the ability to build more apps/tools in less time, costs decrease. But that's not the only driver. You don't need to hire skilled professionals for internal tools development. Almost any business user with only a basic understanding of how data flows can build the app's front-end as well as back-end  according to your requirements and needs. Thus, reducing hiring costs. 
Trending Front-end Designs
CRUD Interface: CRUD (Create, Read, Update, Delete)—abilities are crucial for almost all apps. It makes application design easier and more scalable by simplifying and facilitating the processes. These apps can be as basic as a to-do list to a complex customer support tool. 
DronaHQ provides ready templates to build front-end for CRUD apps for project management, database GUI, event management, etc. To know more about CRUD, click here!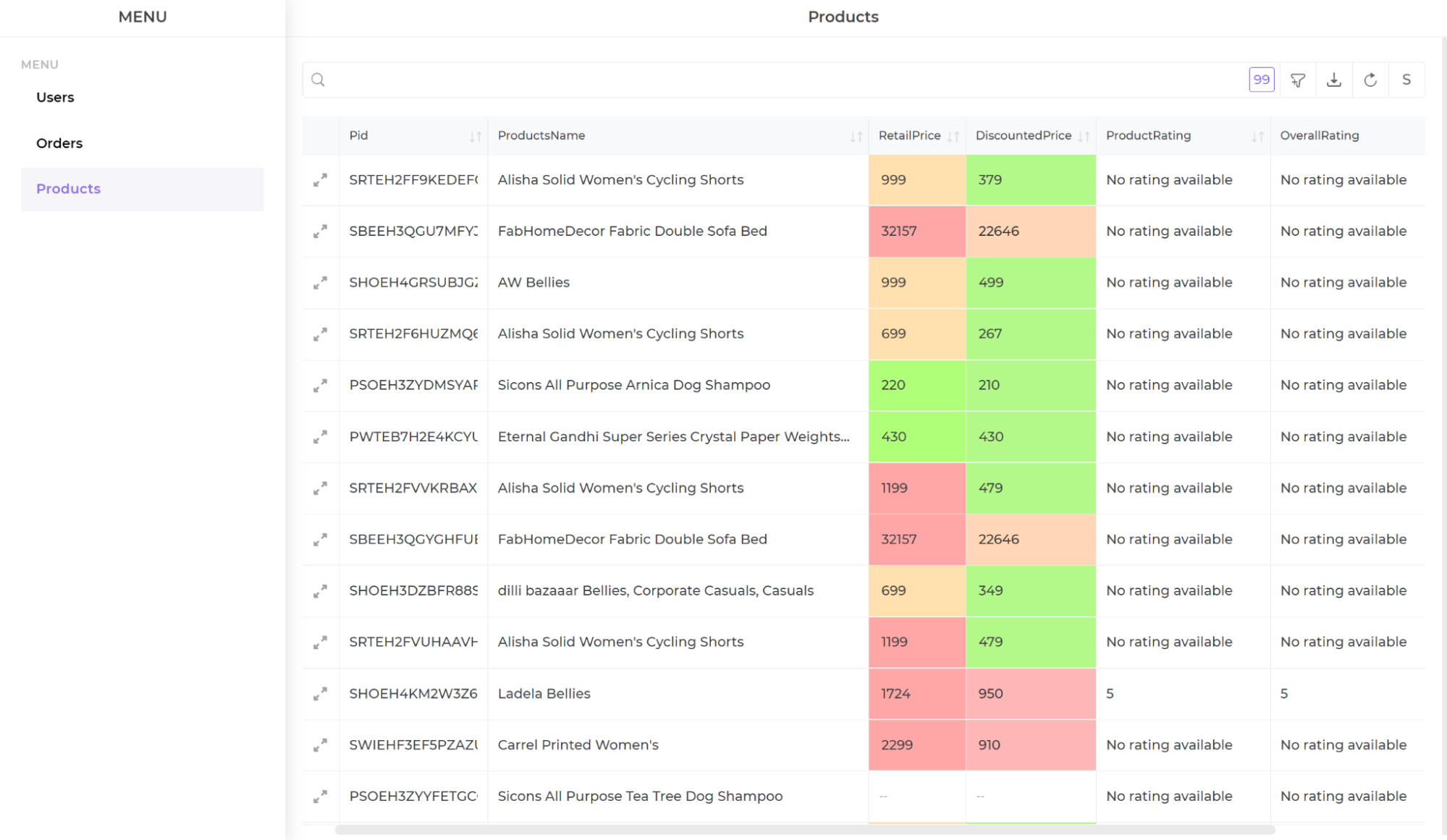 Dashboard: Dashboards are designed to present data intuitively to any user. Its front-end design allows easy and smooth navigation throughout the information. You can quickly and easily bring data from different sources to visualize your metrics in real-time in the form of charts and graphs. Nowadays, with mobility in the workspace, dashboards are programmed to suit any device—mobile or laptop.
DronaHQ's Dashboard Builder has unique ready UI templates for customer orders, sales, inventory, lead management, etc.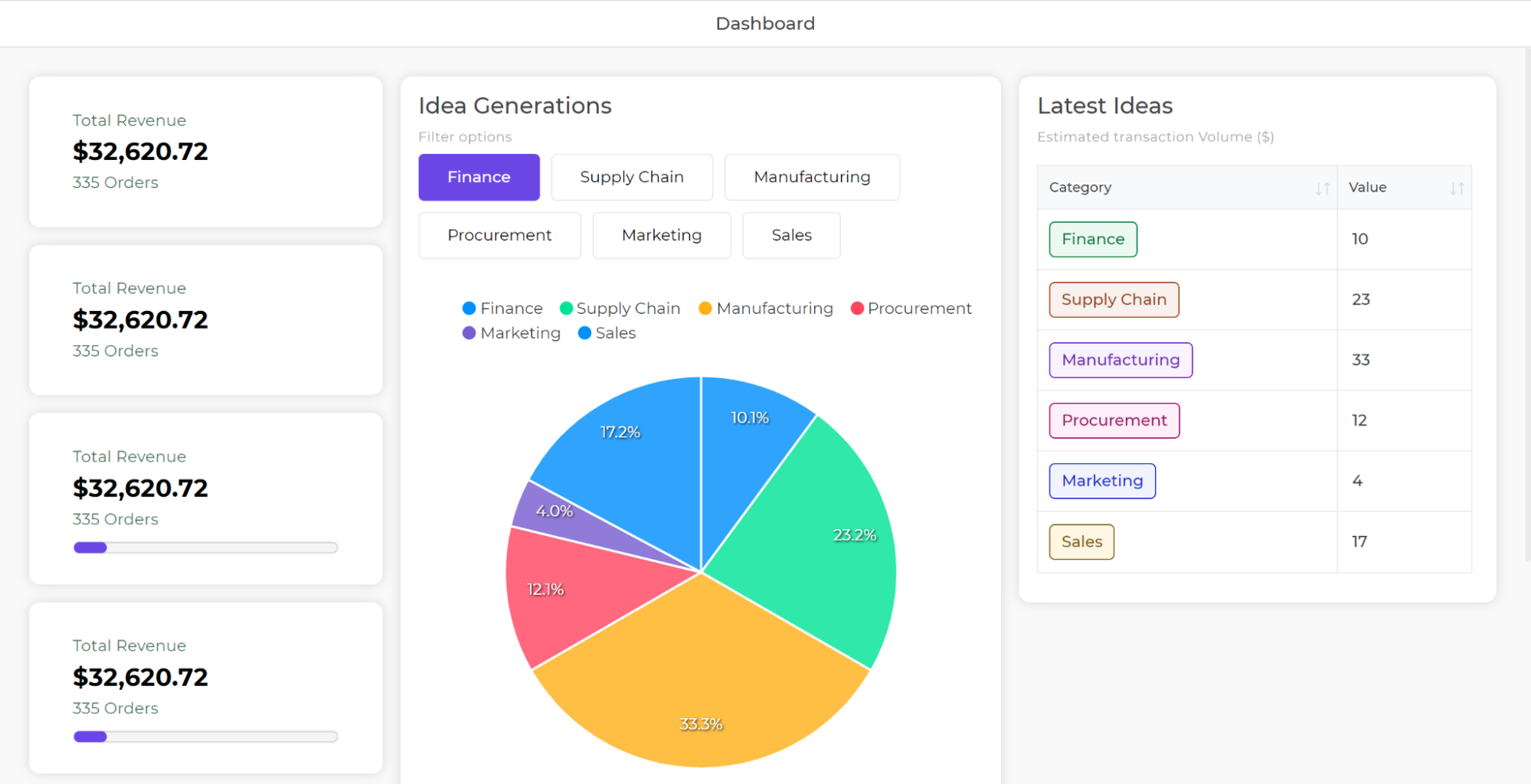 Admin Panel: Admin panels are huge time-savers without needing to work with comprehensive coding experience. All this, along with data security and permissions, varies by giving user-based and role-based access to specific users to use corresponding admin panels and their resources. But all this will not work if it is not tailored according to your needs making it less overwhelming.
Build customized admin panels over your database like Firebase, MySQL, MongoDB, and more using DronaHQ!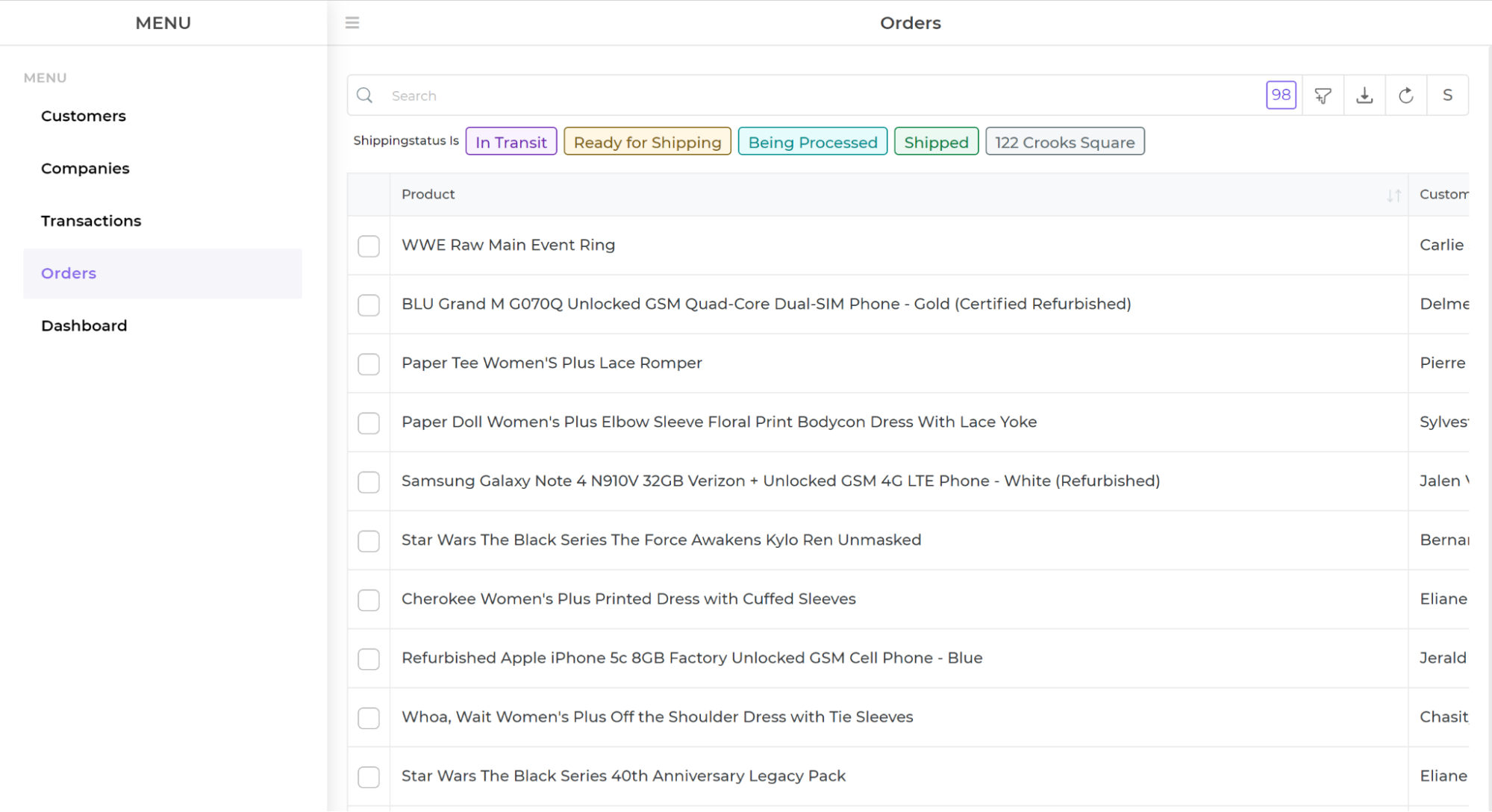 Database GUI: Every company is becoming data-centric, and handling a few hundred rows seems doable. But what if there are thousands of rows of data. Head-scratcher, right? 
This is when database GUI comes into the picture. You just need to connect the app to your database in a few clicks and get a cross-platform front-end for your database ready in minutes. It will be capable of storing diverse data in a more structured and organized way. It will allow you to navigate easily through your data and perform actions like add, edit, delete, and do full-text searches to create filtered tables and views. 
DronaHQ provides ready database GUI integration for MySQL, Postgre, Cloud Datastore, Microsoft SQL, MongoDB, Snowflake, Amazon Athena, BigQuery, and more.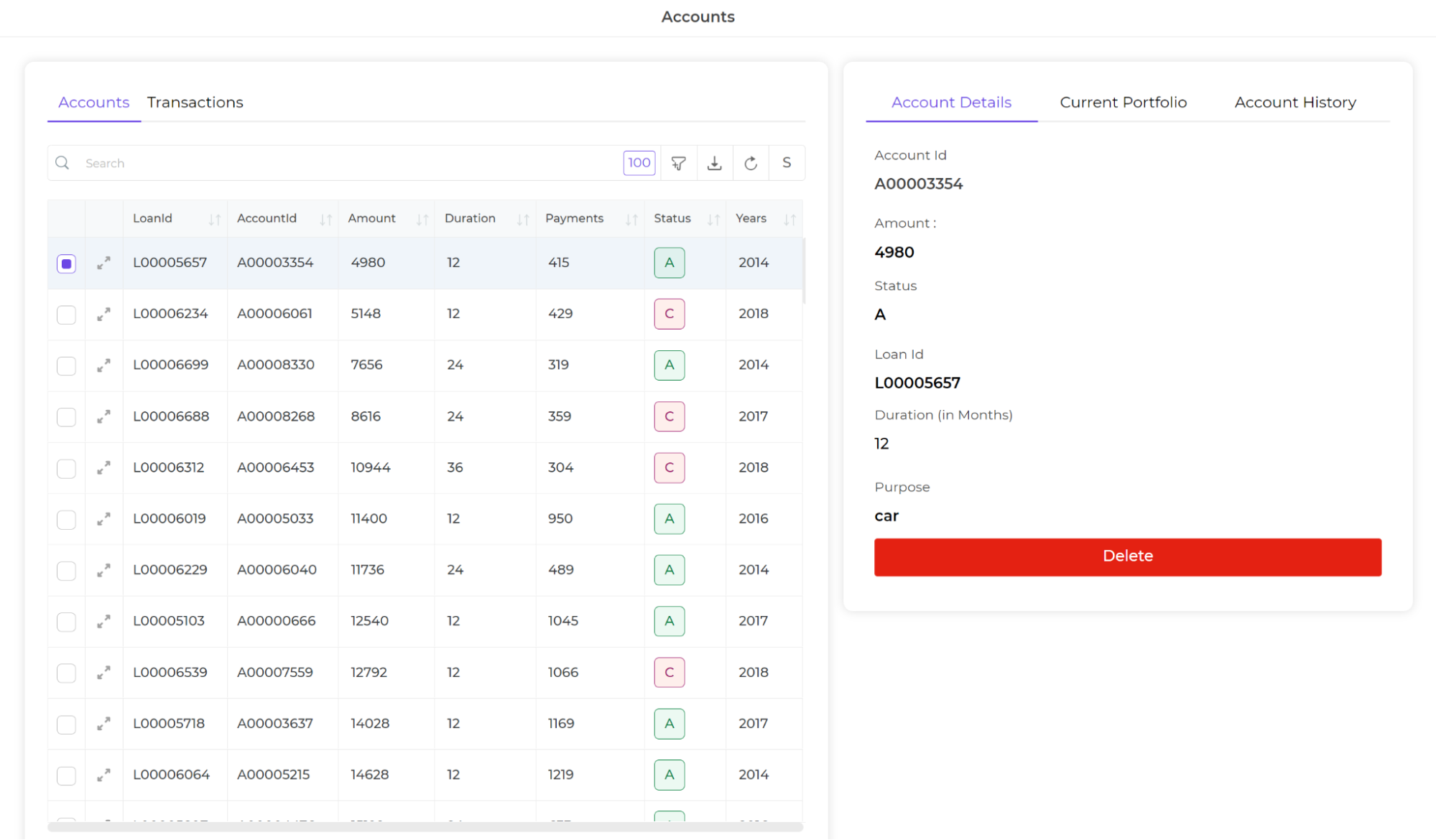 Customized Forms: Forms are one of the most critical aspects of your internal processes. Forms are used to collect and send data to tools and databases you already use, sort and view form entries, export them as spreadsheets, send custom email alerts, or share form submissions as PDFs. You need to power your forms with advanced conditional logic, dynamically hide/show, rules & validations, offline access, native support like barcode scanners, capturing GPS location, etc., and publish in a single click!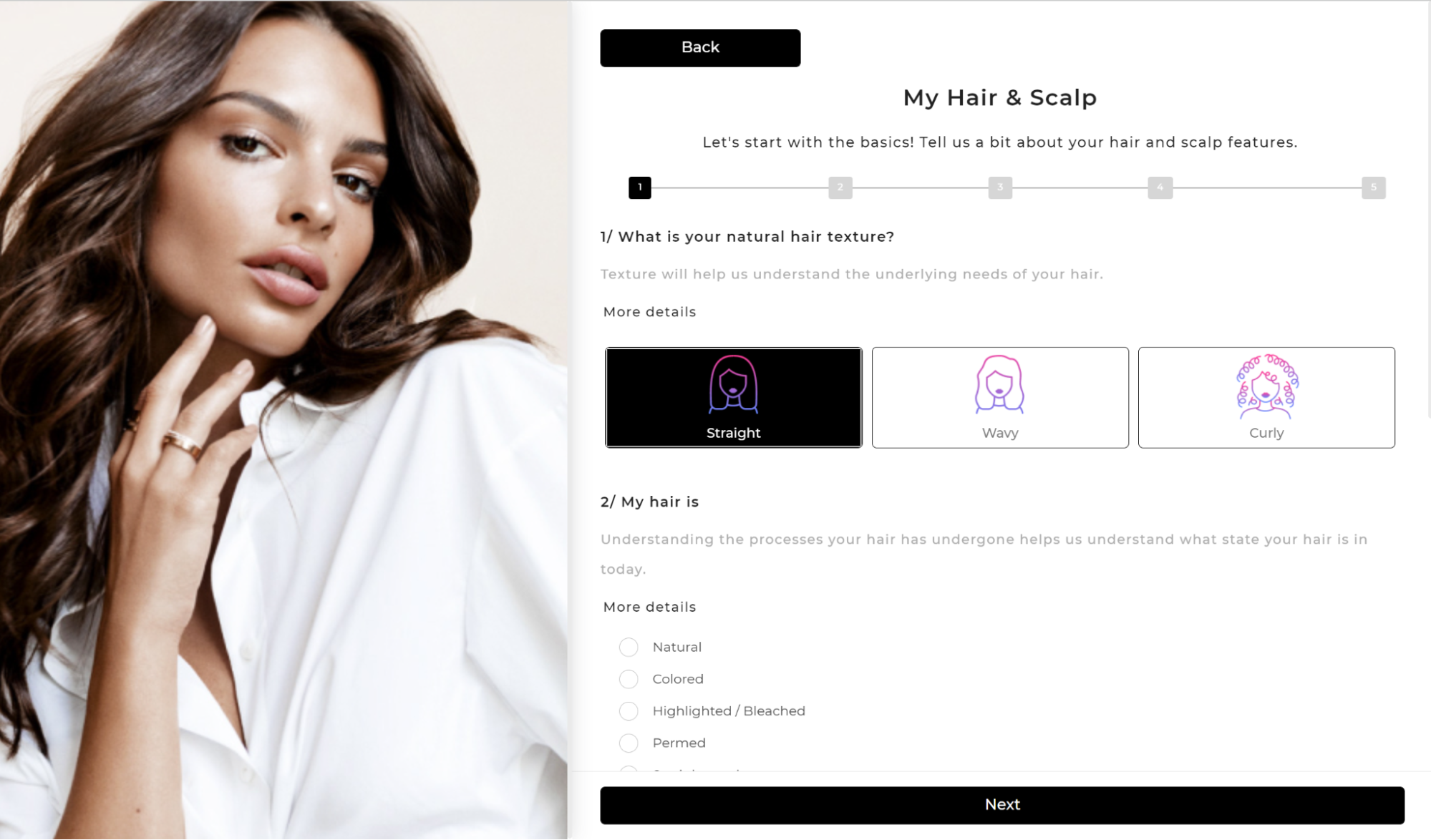 Build online forms like survey, feedback, contact us, and more by simply dragging form controls on DronaHQ!
Marketplace: The marketplace is a front-end design of your product catalogs. The UI is the branded and beautifully designed mobile app your users interact with. You need different sections and features for sellers/customers—listing pages, user profiles, and content pages. 
But not every audience is the same. Each audience has different needs. Peer-to-peer marketplace users appreciate complete user profiles, two-sided reviews, and smooth, secure payments. In B2C marketplaces, you need features that help your professional sellers manage their business. B2B marketplaces usually have complicated transaction flows and need even more custom functionality.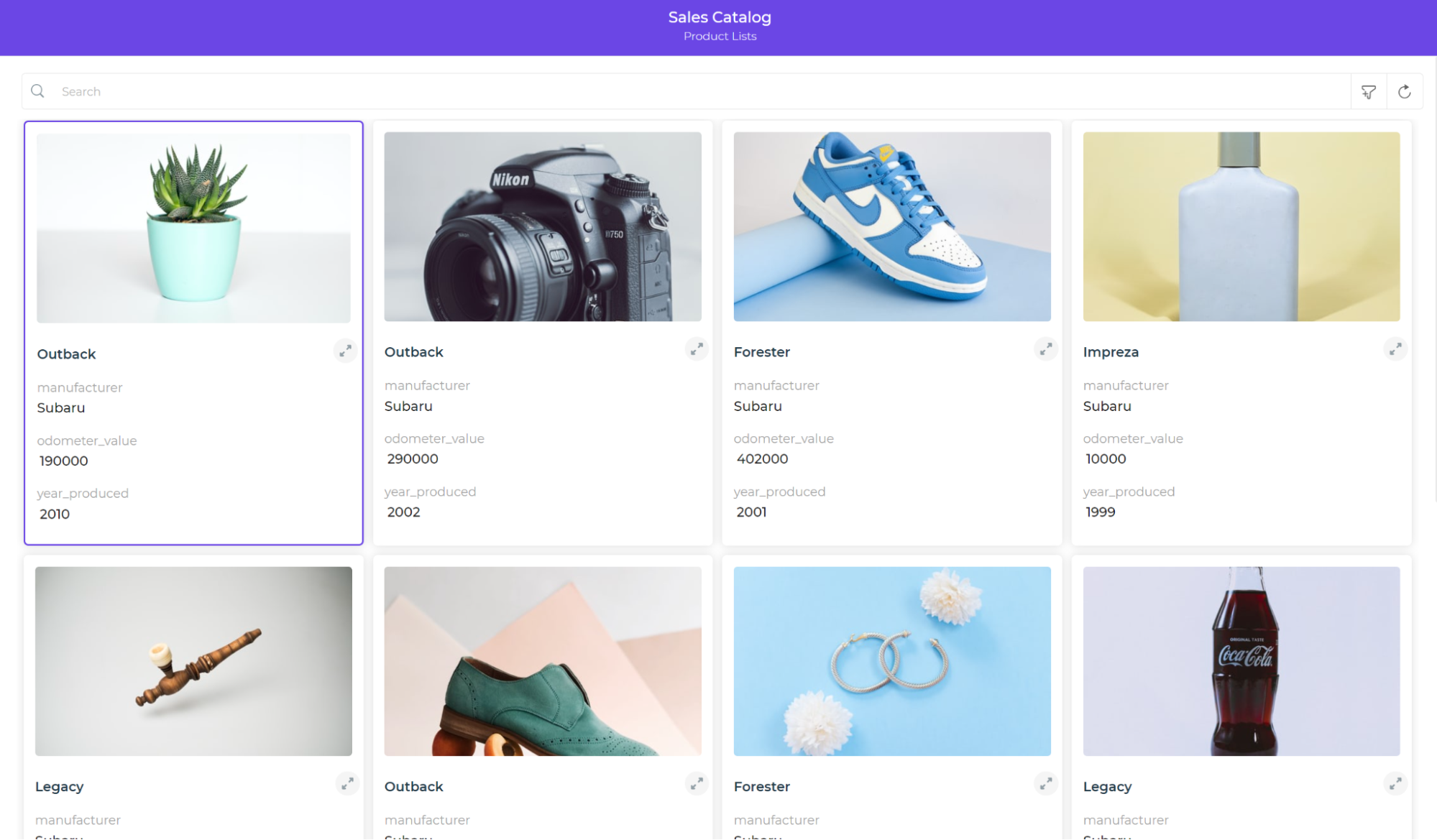 CRM: CRM helps companies build and maintain customer relationships, leading to customer loyalty and retention. Since loyalty and revenue affect a company's revenue, CRM is a management strategy that increases profits for a business.
You can store sales funnels and customer data—user behavior, how long a customer has been with your business, purchase records, and notes on sales interactions. You can use this to optimize your sales and marketing processes and improve customer service across your organization. Check out this ready template of WhatsApp CRM by DronaHQ!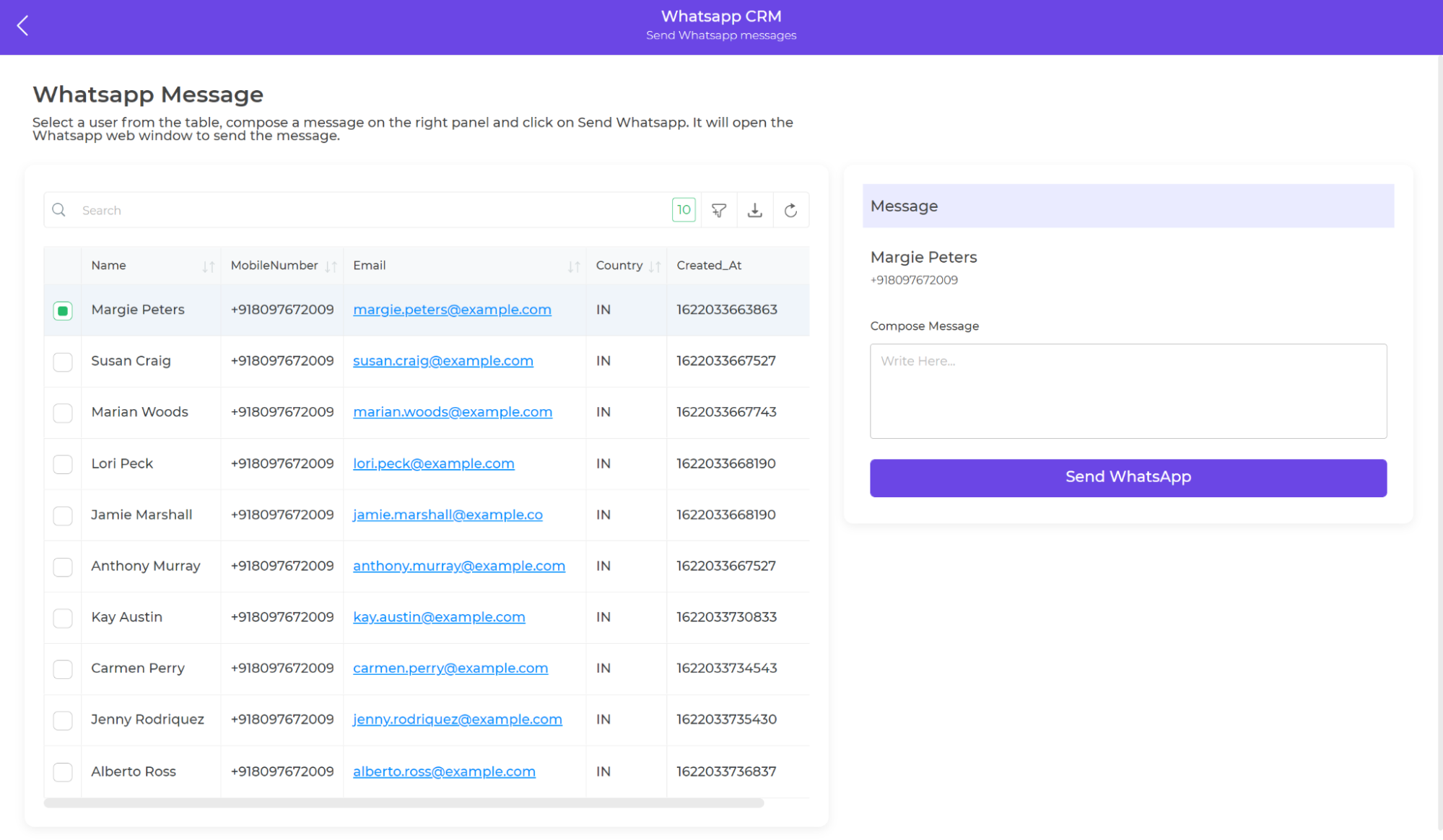 Project/Task Management Tools: Knowing how long a project will take and setting relevant milestones and deadlines are crucial for any project manager. Kanban tables help visualize work, limit work-in-progress, and maximize efficiency (or flow). These tools will enable you to track approval requests for multiple channels and see them in a single queue. You can connect your databases and multiple APIs, and an omnichannel request queue can be made available on your front end.
Explore DronaHQ's latest Kanban Control that will help you to improve your task and workflow management!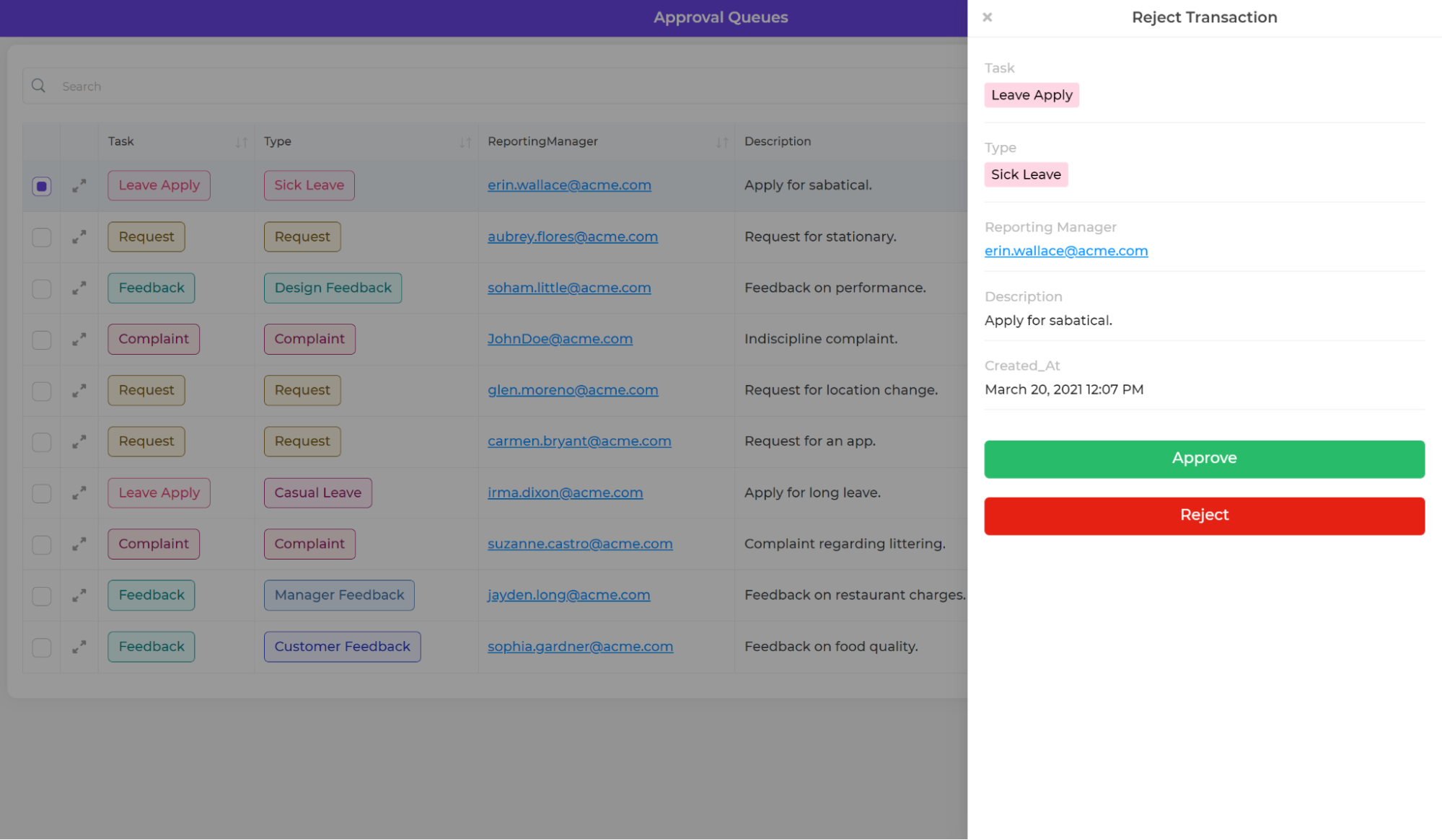 Checklist: The checklist provides detail for every step in a process, thereby keeping tasks organized. It can be used as a visual reminder of prioritizing and scheduling everything that needs to be done so you don't miss your deadlines. Their UI is simple, easy to use, and very effective in ensuring you complete all the steps, helping to stay on track with your priority tasks.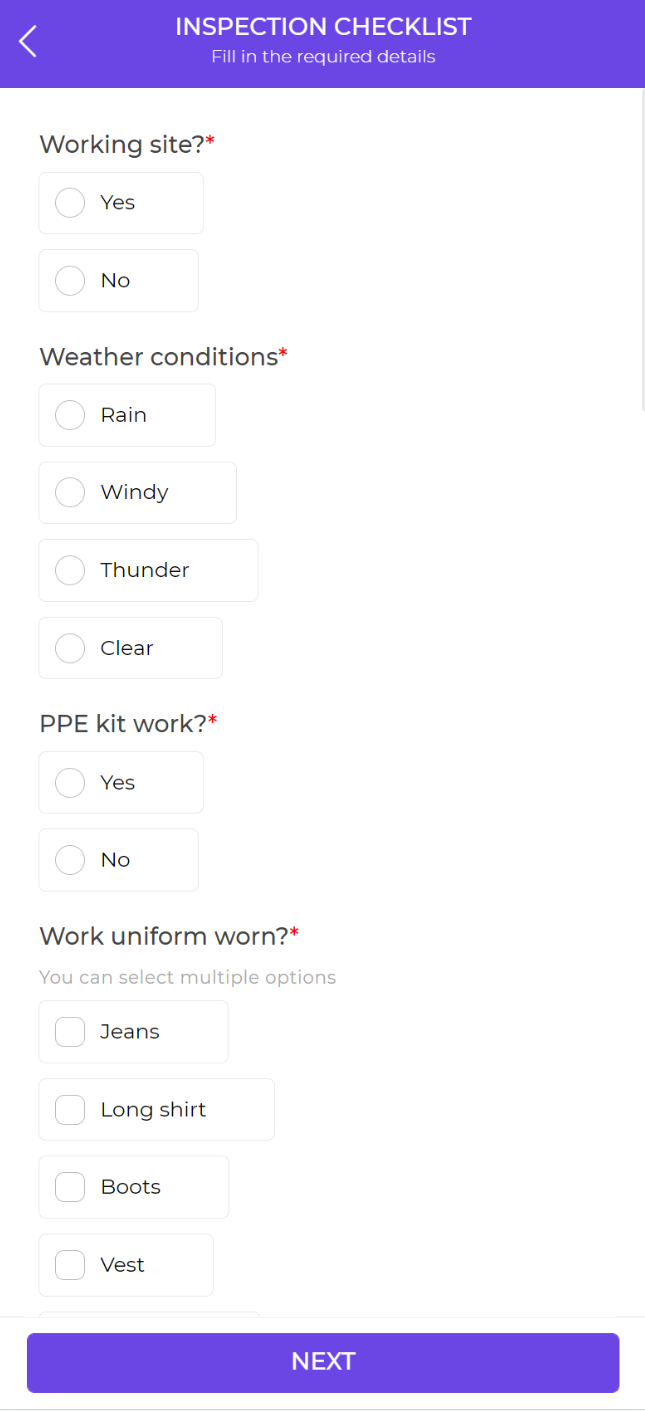 How can DronaHQ help in your front-end designs and app development?
Choose from 150+ in-built UI controls for a free-flow editor

20+ ready front-end templates available for customization

Integrate with your database, custom APIs, 3rd party apps

Create an amazing customer experience by using actionflows on events

Ensure enterprise-ready security with granular permissions

Hosting options to choose from—managed/cloud or self-hosted
DronaHQ has in-built templates to ease your front-end app development process. Check out these ready front-end design templates!
Copyright © Deltecs Infotech Pvt Ltd. All Rights Reserved