[PRODUCT UPDATE] WORKFLOW TASKS SUGGESTIONS, NOTIFICATION PREVIEW, COPY PASTE SHEETS DATA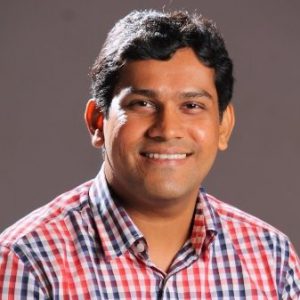 We're pleased to announce new features/changes on Studio (staging) published in this week. Following are the details about these features:
 New Feature
Workflow Notification Preview – preview the messages received in Status App
Suggestions (for formulas, Sheet_name.column_name & Workflow Keywords) are now available in Workflow Tasks
Copy paste from one sheet to another and sheets to an external source
Range selection in sheets – Mouse click & drag or Select the starting cell and then press SHIFT & select the last cell
Limit on pasting data (paste up to 5000 rows)
Version history & Roll back to the previous version – App can be now rolled back to the previous version and the older version of the app will be visible on the builder screen.
Note – Currently Workflows cannot be rolled back to the previous version as it's under development
Sheet lookup Header labels – You can customize column header for selected columns in LOOKUP
IsEmpty, isNotEmpty , containsAny, containsAll options available invalidation and conditions
Changes/Modifications
Workflow & Task UI revamped
Workflow name can be customized (earlier it used to take Submit button's label name)
Fixes
WorkflowLASTINPUT keyword not working as expected – fixed
Update/Insert data in List Type columns (e.g. Checkbox) resulted in error – fixed
The incorrect workflow was executed when workflows were edited & published – fixed
The date is displayed in user readable format
File uploaded from App can be viewed from Status App
While selecting time if its 12th hour, if you select AM, PM gets selected and vice versa
Pasting into a Unit column of any composite column doesn't work – now pasting values which exist in options will get pasted
Undo-redo/copy-paste inside cell editor breaks the sheet
Table name and column name were not getting copied
Last row (if empty) doesn't get pasted
Date/time was not getting pasted
Only user lookup and user properties will be visible in the workflow (other types of columns won't be visible like radio, checkbox, etc)
Sheet LOOKUP Reference – Columns selected in Sheet LOOKUP will be available in the suggestion list
The formula will run on ids – Control label's name can be edited without affecting formulas where the control is used as a reference
For the curious souls, here is a signup for early access to DronaHQ Low code platform . Please reach out to me if you would like to know anything specific on Low code/ No Code capability. 
Copyright © Deltecs Infotech Pvt Ltd. All Rights Reserved