Operations Management Software – An Ultimate Guide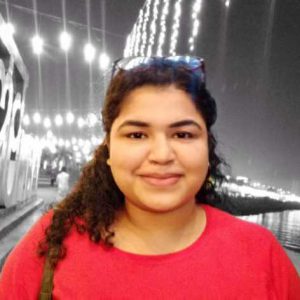 What is an Operations Management Software? 
Operations Management Software (OMS) represents a group of software solutions that help businesses plan and track business operations, digitally transform workflows, identify and take actions against bottlenecks, and manage other relevant operations. An operations management software can introduce efficiency to organizational operations by ensuring that all critical business activities are managed under a single system instead of adopting multiple applications that make the process complex. 
Here is a detailed guide that describes operations management software in detail and helps you pick the appropriate OMS for your business. Let's dive in! 
What are some examples of Operations Management Software? 
OMS can be segregated into two broad categories based on their types of operations: 
Production operations software 
Manufacturing businesses require operations management software to monitor and optimize their production, warehouses, and inventories. Some of the major benefits of product operations management software include: 
High focus on analytics, KPIs, and data-driven decision-making 

Reduced inventory cost through effective inventory planning and tracking 

Enhanced collaboration among employees with the power of automation and order routing 

Better quality deliverables with the help of standardized processes 
Service operations software 
Service-based companies require this type of software to handle HR-related requests, supply chain activities, etc. Here are some of the biggest benefits of getting a service operations software: 
Powerful insights into service-based operations of an organization 

Efficient utilization of resources with minimum risks 

Adopting a streamlined approach to schedule resources for new projects
The sub-categories of OMS can depend on various factors. Here are a few sub-categories that you must know of: 
Gantt chart software 
Some of the functions performed by this type of OMS are as follows: 
Agile project management 
Audit management 
Award management 
Asset management 
Inventory management software 
Some of the functions performed by this type of OMS are as follows: 
Inventory planning
Procurement planning
Product management
Order management
Product lifecycle management
On-premise project management software 
Some of the functions performed by this type of OMS are as follows: 
Supply chain management 

Warehouse planning 

Strategic planning 

Project scheduling 
Who Needs Operations Management Software
Operations management software plays a crucial role in streamlining and optimizing various business processes. Whether you run a small startup, a mid-sized company, or a large enterprise, operations management software can significantly enhance your operational efficiency and productivity. Here are a few key stakeholders who can benefit from implementing operations management software like DronaHQ:
Business Owners and Managers: For example, a manufacturing company can utilize operations management software to track inventory levels, automate purchase orders, and optimize production schedules. By having real-time visibility into inventory, they can avoid stockouts and ensure timely delivery to customers, ultimately improving customer satisfaction and reducing costs.
Operations Teams: Operations teams in a retail organization can benefit from operations management software by automating routine tasks such as order processing, inventory reconciliation, and supply chain management. This allows them to focus on value-added activities such as improving customer service, analyzing sales trends, and optimizing product assortments.
IT Professionals: IT professionals can leverage operations management software like DronaHQ to build custom applications and internal tools. For instance, a logistics company can develop a delivery tracking system using low code components and API connectors. This enables them to track shipments in real-time, optimize delivery routes, and provide accurate delivery status updates to customers.
Project Managers: Project managers across industries can utilize operations management software to streamline project management processes. For example, a construction company can use the software to manage project timelines, allocate resources, and track progress. This enables them to ensure that projects are completed on time, within budget, and according to specifications.
By implementing operations management software like DronaHQ, businesses can enhance collaboration, improve process efficiency, reduce manual errors, and make data-driven decisions. It empowers stakeholders at various levels to optimize operations and achieve better business outcomes.
How to Simplify Business Operations Management? 
An organization that focuses on simplifying business operations finds it a lot easier to introduce innovation to its business processes. Simplified business operation also means delivering optimum value to the customers by automating repetitive tasks. 
Here are a few ways to simplify business operations with operations software: 
Provide end-to-end support to all employees 
Employees are the biggest asset of any organization. The first step to simplify business operations is to take care of your workforce and provide them with end-to-end support.  An operations management software can help businesses in this process. It can help you with the following: 
Consolidating all HR efforts that include hiring, onboarding, and staff management 

Maintaining an in-depth employee database to unify all critical employee information in one place 

Manage employee payroll, leave management, and other details in one place 
Convert spreadsheets into applications 
Does your company still rely on spreadsheets? Well, that is one of the biggest blockers of simplified business operations. Spreadsheets are useful for new businesses. However, as you grow your business, you'll need a more efficient system to store, manage and utilize your datasets. Therefore, to develop a simplified workflow, start converting those long spreadsheets into full-fledged applications. 
This will help you achieve the following benefits: 
An application automates data entries. As a result, the scope of error is very less 

Apps are more secure compared to spreadsheets, and the risk of data loss is comparatively lower 

Apps are scalable and flexible. Multiple users can use an application at once without any interruptions. 
Switch from traditional to modern systems 
Many organizations are still relying on traditional, paper-based systems. These systems increase the chances of error and leave the employees exhausted with countless repetitive tasks. Hence, organizations should switch to a modern system that automates manual, repetitive tasks and leaves enough room for employees to generate new ideas and add value. 
A modern system can help you with: 
Increased efficiency 

Higher innovation opportunities 

Improved customer satisfaction 

Enhanced employee experience 
Advantages of operations management software 
Here are some benefits of a business operations software: 
High effectiveness and efficiency 
A large enterprise offering multiple solutions and operating in more than one location is bound to have numerous operations. These could include hiring, onboarding, training & development, marketing, sales, etc. You need to find a way to track these tasks regularly and ensure that there are no backlogs or mistakes. Also, each process should be documented in the appropriate structure to ensure minimum errors. 
An operations management software can automate and consolidate multiple functions of your business simultaneously. It maximizes efficiency by streamlining various processes and tools toward a common goal. 
Prompt and remote access to critical information 
Did you know that 1 in 4 Americans are working remotely? Technology has made it possible for businesses to run a global workforce without having them visit the on-site workplace. But a successful remote workspace is the one where paper-based operations are absent. And an operations management software makes it possible for you. 
An operations software transforms everything into a cloud-based system, including employee documents, customer databases, calendars, and more. It simplifies remote access and ensures that all employees can get hold of any critical information, file, or folder without being physically present. 
Higher employee retention rate 
Maintaining a high employee retention rate is every organization's priority. Hiring and training a new employee takes both time and investment. Organizations can only experience a return on this investment if they retain that employee for a long time. 
However, retaining an employee can get difficult. An operations management software can help businesses to increase their employee retention rate. For example, adopt an HR operations management tool that simplifies the employee onboarding process, runs employee payroll smoothly, and provides self-service portals to perform other activities that can boost employee experience. As a result, the employee retention rate can eventually increase. 
Chance to build a competitive advantage 
One of the biggest priorities for any business is to build a competitive advantage and stay ahead. With 84% of businesses still relying on manual processes, switching to automation can easily be a unique competitive advantage for your organization. And business operations software can help you there. 
Suppose you run an eCommerce store that collects orders and delivers the products to concerned customers. An operations management software can accelerate your business process by automating order collection, shipping, feedback collection, and other business activities.  This will help you win customers' trust and assist you in building a repeat customer base. 
Higher accountability 
Working with a large workforce can create a lot of ambiguities. Often, team leaders can become clueless about which task is being handled by which employee. That is not the ideal process for your business. To run a successful business, businesses should start empowering their workforces and ensure that the employees take accountability for their actions. 
While it can be difficult to track this manually, operations management software can help you out. Operations software uses an effective document management process where managers can easily track which employee is responsible for which activity. As a result, there will be higher accountability and improved productivity. 
Operations Management System Examples 
Suppose you are running an online business. Some of the common tasks that you must handle include : 
Customer support operations 

Inventory management

Shipping and logistics management 
Instead of relying on manual activities, you can use the following operation management software to simplify these tasks for your business: 
Zendesk is one of the leading OMS for managing customer support activities. It is an AI-enabled, flexible, smarter, and scalable platform to interact with customers through email, chat, social media, helpdesk, etc. Zendesk can speed up the customer support activities of your eCommerce store and increase customer satisfaction. 
Inventory management is a significant operation for every eCommerce store. inFlow operates as your in-house inventory manager that helps online stores plan, manage, and track their inventories efficiently. It is a flexible and customized operations management tool that simplifies business processes to a large extent. 
Shippo is a popular software that takes charge of the shipping operations of an eCommerce store. Businesses can quickly purchase shipping labels, perform rate comparisons, and reduce shipping time by integrating with Shippo. It is a great tool to boost customer experience affordably. 
How to Choose Operations Management Software? 
Looking for an appropriate operations management software? Search for the following features in an OMS before making your decision: 
An operations software can efficiently manage day-to-day activities like producing items and delivering different services. It can effectively measure, plan and schedule organizational resources; control, track and communicate progress; inform the decision-making authorities about the tasks on priority and cooperate with the administration and documentation process.  

A business operations software aims at consolidating various features like scheduling, monitoring, and decision-making within a central solution, for a particular industry. For example, an eCommerce OMS can handle various operations involved in the eCommerce industry, including warehouse management, logistics management, shipping, etc. 

An operations software must come with effective integrations. Integration abilities may change depending on the size of a business. A small business will require fewer integrations than a large enterprise. Small businesses may focus on OMS integrations that are flexible and affordable, whereas large enterprises would look for an OMS that is scalable and can accommodate large volume datasets. 
There are the top three features of any operations management software. However, it may vary based on your business requirements. 
Try our Pre-built Suite of Operations Management Tools 
Internal Operations Tools 
Are you looking for operations software for your internal business activities? DronaHQ has a set of pre-built templates of internal tools to get you started. Here is a sneak peek: 
Sales dashboard – 

An interactive sales dashboard can plan, schedule, and track your internal team's sales operations and activities. 

Customer support – 

Customer success tools help interact with customers, consolidate their feedback, and incorporate those into products and services. 

Employee onboarding – 

Through automation, our employee onboarding tools can simplify new employees' hiring and onboarding process. 

Admin panel – 

An

admin panel

helps you keep an eye on your sales dashboard and manage customers and products simultaneously. 

External Operations Tools – External operations tools matter too. Here are a few that you can use: 
Helpdesks – 

Helpdesks assist businesses in responding to customer queries promptly and clear support tickets faster.

Logistics – 

Logistics operations software tracks and manages the end-to-end logistics requirements of your organization.
Build your Custom Operations Management Software with DronaHQ 
Choosing the right software for your business is crucial for achieving operational efficiency and meeting your specific needs. With numerous options available in the market, selecting the most suitable software can be a daunting task. DronaHQ, as a leading low code platform for operations management, offers several benefits to help you make custom apps and tools.
Tailored Solutions: DronaHQ understands that each business has unique requirements. With its low code platform, DronaHQ allows you to build custom applications and internal tools tailored to your specific operational needs. Instead of settling for a one-size-fits-all solution, you can leverage DronaHQ's pre-built UI components, task automation action blocks, API and DB connectors, and more to create software that aligns perfectly with your business processes.
Ease of Use: DronaHQ's low code platform is designed to empower business users to get involved in the app development process due to low barrier to entry. It's intuitive drag-and-drop interface, visual development environment, and ready-to-use templates make it easy for you to create and modify applications as per your requirements. This reduces dependency and allows you to iterate quickly to meet changing operational needs.
Rapid Development: DronaHQ enables rapid development and deployment of software solutions. With its extensive library of pre-built components and connectors, you can accelerate the development process and bring your software to life faster. This allows you to address operational challenges promptly and stay ahead of the competition.
Integration Capabilities: Seamless integration with existing systems and tools is vital for successful operations management. DronaHQ offers a wide range of API and DB connectors, allowing you to connect with your preferred data sources, third-party applications, and legacy systems. This ensures smooth data flow, eliminates data silos, and provides a unified view of your operations.
Scalability and Flexibility: As your business grows, your operational requirements may evolve. DronaHQ provides scalability and flexibility, allowing you to scale your software solutions as per your changing needs. Whether you need to handle increased transaction volumes, accommodate additional users, or expand your operational scope, DronaHQ's platform can grow alongside your business.
Selecting the right operations management software can make a clear difference.
Want to explore further? Try it for free! 
Copyright © Deltecs Infotech Pvt Ltd. All Rights Reserved