Everything You Need to Know about IT Operations Management Software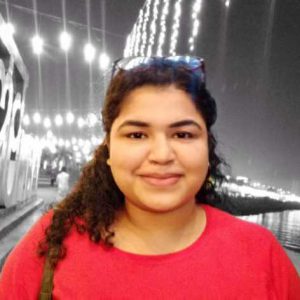 What is IT Operations Management (ITOM) Software? 
IT Operations Management Software is a set of technological components representing tools for better management of IT operations involving individual applications, services, storage, networking, and connectivity in an organization.
All the processes and services administered by the organization's IT department constitute the IT operations. IT Operations Management Software governs software and hardware operations for both external and internal clients. An efficient ITOM Software ensures the availability of all information and the effective functioning of the organization's processes and services. ITOM software centrally monitor, manage, and secure applications and infrastructure across modern, multi-cloud, and multi-premises architectures.
Gartner describes IT operations management (ITOM) software as software intended to represent all the tools needed to manage the provisioning, capacity, performance and availability of computing, networking and application resources — as well as the overall quality, efficiency and experience of their delivery. Gartner divides the ITOM market into three minisuite categories — delivery automation, experience management and performance analysis — in addition to a roll-up of mainframe and other nonspecified ITOM tools.
All IT businesses have departments that set policies to regulate IT activities and define standard practices. As such, IT Operations Management Software is an undeniable need for these organizations. IT Operations Management Software administers and manages the vital IT operations of an organization, such as software and hardware services, and even extends IT support services like mobile contracting and help desks.
Why do companies adopt ITOM software? 
ITOM software is vital to managing, governing, and protecting the crucial IT operations of companies. Here is why most companies prefer adopting it –
Derive consistent actions from automated insights 
With the implementation of ITOM software, companies can improve asset management while increasing employee productivity. Being able to administer and control your IT operations while improving the service desk availability through automation will contribute to an enhanced level of productivity of your employees, especially the IT team.
Implementing  effective performance analysis and monitoring 
It empowers the IT management team to identify, analyze and resolve application and infrastructure problems. They will be able to find out the source of a problem, from code to infrastructure to resource availability. With the use of ITOM software, employees can effectively communicate with IT servers, application owners, and development teams. 
Cost Optimization 
ITOM empowers digital businesses to keep a check on their costs by making sure that their dynamic IT infrastructure is resourcefully utilized. It enables companies to understand utilization at the resource, application, and business service levels.
Companies can also manage the provisioning capacity of their business, eliminating the issues of under-provisioning or over-provisioning and their associated cost. It can further help you to minimize entropy to negligible levels, thereby cutting down the operational costs for your business.
Automated security vulnerability management for your organization
Businesses are often vulnerable targets for cybercriminals; that is why a strong security system is an undeniable need of the hour. With an IT Operations Management Software companies are able to strengthen their IT security without spending a lot of money. ITOM software will enable you to import and analyze data from vulnerable sources by prioritizing and automating corrective action.
What are the Challenges in implementing ITOM tools? 
Businesses are continuously adopting new technologies to upgrade their business functions and strengthen their security system. With the adoption of various cloud-based computing services like SaaS, PaaS, IaaS, etc, there are always incoming challenges.
Limited IT structure visibility
The IT Ops team needs visibility into their IT architecture to effectively allocate resources across departments and to respond to operational and security issues. Sometimes businesses using legacy software systems may not have the visibility they need to make an informed decision about IT expenses and shift to ITOM tools overnight. This can negatively impact the IT Ops management and limit the proper controls leading to the oversight of needs.
Scaling difficulty
Introducing and maintaining new services can be difficult when there is a lack of visibility and control over technology and IT operations. This can lead to the dangerous practice of shadow IT resulting in a crippled infrastructure with poor oversight and heightened security risks. In the absence of a strong infrastructure, the IT Ops team is often unprepared for the deployment of new services to scale properly.
Contrasting technologies and systems
With the growth of IT infrastructures, there is seemingly an increase in disconnections between disparate technologies and systems. Some organizations may deploy on-premise, some may source SaaS applications and some may rely on an IaaS provider resulting in a broken system of communication. This can further result in greater cost and security risks.
Key IT Operations Management Software features
Here are some of the key features of IT Operations Management Software.
Complete visibility
IT Operations Management Software helps companies tackle one of the most common challenges they face- gaining visibility. With ITOM software, companies can get real-time insights and visibility about critical IT operations. It empowers you to withdraw complete information essential for running pro-active IT operations and command centers.
In-depth analysis
It will empower you to understand and analyze what is going on in your IT environment. With powerful correlation and analytics, you can pinpoint and solve issues before they make any significant impact on your business.
IT compliance
With ITOM software, you can seamlessly integrate between IT operations and security operations. It also allows you to detect and fix IT compliance issues effectively automatically.
Autonomous IT operations
With a central operation system, IT activities can be automated for enhanced productivity and innovation. It enables users to automatically detect and resolve a broad range of issues that can cause obstacles to the smooth functioning of  IT operations.
Benefits of using IT Operations Management Software
IT Operations Management Software encompasses a varied list of benefits for organizations. We will be discussing some of the most important ones.
Reduces cost and predicts issues
IT Operations Management Software can reduce your operational costs to a significant extent minimizing the issues of entropy and empowering you to manage the provisioning capacity of your business efficiently. ITOM software can further help you gather and interpret data across the IT estate helping you to reduce noise and identify anomalies.
Minimize complexities and user impact
With a central IT operations system, you can eliminate issues associated with communication that arises due to the use of multiple contrasting technologies and systems thereby reducing complexities. It also allows you to quickly identify issues and resolve them with an increased rate of accuracy helping staff members to work efficiently.
Automation of workflows across teams
IT Operations Management Software allows organizations to automate across teams eliminating long manual processes. This can result in a rapid and more efficient way of functioning between teams.
ITOM Solutions for your Industry 
With the increase of new IT and technological innovations more and more companies are adopting IT solutions to manage and streamline all their important processes. As a result, IT has become an essential part of all important industries.
Energy and Utilities
ITOM software has a widespread requirement in the energy and oil industries. It can help you reduce costs and streamline all your important on-field and off-field operations in a secured environment. 
Manufacturing
The manufacturing industries have a complex system of activities. From managing the supply chain management to monitoring and controlling assets, they have a lot of activities to oversee. ITOM software empowers this industry to manage its complex supply chain technology effectively. It can also help you monitor activities and predict imminent challenges before they can disrupt the supply chain.
Retail
There is an inevitable need for IT solutions for retail and e-commerce operations. From Procurement, supply chain, delivery, partner management, and more. Retail organizations have a complex IT estate that can be managed by deploying ITOM software.

Managed Service Providers
IT Operations and Management Software can help minimize costs and automate critical IT operations to facilitate innovation in a secured environment. It empowers companies to create new technology services for customer retention and increase market share.
Extend your ITOM software with DronaHQ 
It is a fact worth mentioning that the low code app development market has witnessed massive demand for enterprise applications in the last few years.   
Low-code is a visual approach to development that helps organizations build custom applications to supplement or extend existing IT systems. Low-code platforms fast-track development by providing environments where people of all coding skill levels can build business-critical applications that scale and evolve with the organization.
Whether you're looking to update a few critical ITOM processes or completely rebuild them, DronaHQ's low-code Platform help you build multiple views for your distributed ITOM,, integrate it with various systems and build a common dashboard, or admin panels.
DronaHQ is recognized as one of the best players in the market providing the most robust yet user-friendly development platform. It is a low code app development SaaS platform for streamlining all your critical IT operations in the most secured and agile way. It is ISO 27001, SOC II certified allowing a multi-experience development. Sign up now to get a free trial!
Copyright © Deltecs Infotech Pvt Ltd. All Rights Reserved