Configure Automation with new trigger type – Webhook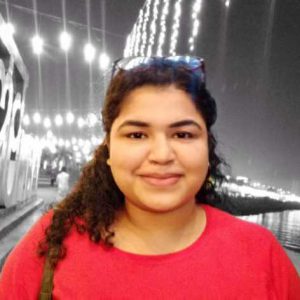 We are pleased to announce the release of a new Automation Trigger type on DronaHQ – Webhooks. This new feat will allow users to initiate their workflows with any external services by registering the Automation in a webhook and consuming the data from the incoming webhook to perform an action.
"Webhooks, unlike an API, is triggered automatically when an event occurs in the user's application and typically serve the purpose of notifying. Adding this new trigger type to our Automation will make it really powerful especially when they're integrated with multiple applications to automate complex workflows and close the information loops, triggering the entire workflows from a single event. The right use of this trigger and you make your business faster, more efficient and processes become error-free," says Divyesh Kharade, DronaHQ Co-founder. 
A classic example of webhook-triggered automation is in the case of CRM. Consider there being a Contact-Us form on a website that the sales team monitors. Every time the form is filled by a lead, the information captured goes to an internal CRM. Using webhook-initiated Automation, the follow-up actions every time a new lead is added to a CRM can be triggered automatically, alerting the designated sales rep of the new lead, allowing ranking of sales opportunities, and immediately adding the lead to a lead management application to enable contacting the lead at various touchpoints.
API integration in Workflow would solve the purpose but an API responds only after a request is made. Webhooks are all about instant notifications, telling you of an event. The event can vary from a new user login, new signup on your website, a case study is downloaded, or a high score achieved on an internal leaderboard.
"Webhooks do the job of alerting but the output of a webhook is not in the form of an email or an SMS alert. Incorporating webhooks in Automation allows the user to strategically plan the follow up by using the webhook's output to feed into an action."
Webhook is the fifth category of triggers on DronaHQ's Automation after a Schedule-based and three Sheet-based triggers that were released at the launch of Automation early in February 2020.
Starting today, the feature is generally available to all users building apps on DronaHQ platform. 
The new automation trigger goes on to add to DronaHQ's aim to make enterprise application development faster and easier than ever before by taking away yet another complexity that comes along with setting up of webhooks. That being DronaHQ's no-code promise, users can get their hands on DronaHQ's generous 30-day free trial of its enterprise-grade platform to experience the platform's potential. 
For more information, drop us a message in the chatbox below! 
About DronaHQ: DronaHQ is a No-code App development SaaS platform for building business apps (Mobile & Web) and automating business process operations for SMB, Enterprises, Business Units & IT Depts. Offering compelling development productivity gains, speed of delivery of apps while ensuring rich end-user experience. 1 million+ users of Apps built on the platform, 3000+ enterprise-grade apps. ISO 27001, SOC II certified. Presence in Mumbai, Bengaluru, SFO, London. 
More information: Visit https://dronahq.com/ or write to DronaHQ at inquiries@dronahq.com.
Copyright © Deltecs Infotech Pvt Ltd. All Rights Reserved