Low code approach – The future of retail industry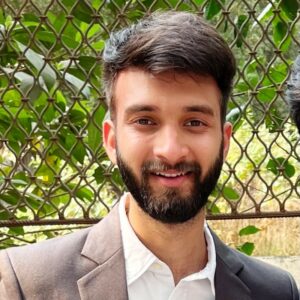 The Covid-19 pandemic of 2019 brought about a monumental shift in consumer behavior, driving a rapid transition from offline to online shopping. While this transformation has been widely acknowledged, it is crucial to recognize that the employees who serve these customers have also experienced significant changes in their work environment. Factors such as their locations, available resources, access to company data, and the tools they utilize have all undergone substantial shifts. In response to these evolving dynamics, the retail industry has turned to low-code platforms to design custom tools that empower their employees, partners, and sales representatives. In this article, we will explore how low-code development is revolutionizing the retail sector by providing tailored solutions for the modern workforce.       
What is low code? 
Low code is a component-based application development approach that minimizes the need for extensive coding, allowing developers to save time and resources while focusing on core competencies.  in building applications and processes. Instead of sophisticated programming languages, a low-code development platform can use visual interfaces with simple logic and drag-and-drop features. These platforms have become popular as a quick and easy alternative to traditional software development.
Low code is an optimal strategy for reducing application delivery times by streamlining software development and deployment operations. Businesses employ low-code development to swiftly construct adaptable and scalable systems based on their agile business use cases.
The benefits of low code strategies to the retail industry 
Enhance agility
Low-code retail development platforms accelerate application development 10x faster than traditional development to satisfy the immediate need for new software and field personnel mobilization. Most low-code systems rely on small, autonomous services that allow pre-wrapped code modules built around business lines to be combined into complete applications in a Lego-like fashion.
Say a firm needs to add a new feature to its POS system at its retail outlet that allows customers to redeem loyalty points for discounts before or during check-out. Using low code the team can quickly whip up a user interface, dragging dropping pre-built ui components onto a canvas, and embed it inside their POS solutions.  This only takes some days or even hours, faster than traditional feature builders, which will take several weeks or months. 
Low-code apps can also use API-based applications (image recognition, payment gateways, social integration, and so on) provided by other organizations, boosting consumer offerings and simplifying development.
Reduce labor costs
Rapid application development significantly reduces the steep learning curve and expense constraints that have typically been associated with entry into developing technological domains. As a result, merchants do not need to acquire new employees because they may work effectively with their present personnel. For example, your existing developers already have their plates full and your warehouse team is in dire need of a solution to access product details right at their fingertips. What do you do? Instead of pushing all tasks down their priority levels or acquiring fresh talent, a custom low-code app can be built to help them speed up inventory restocking. 
Here, assume Low Code as the glue that helps the dev team rapidly bind the disparate internal solutions and UI components and give their teammates an easy-to-use digital solution, without causing any significant dents to core activities and projects. 
Streamline retail fulfillment operations
Low-code platforms help retailers streamline supply chain and logistics processes, optimize inventory management, improve order fulfillment accuracy, and enhance customer experience. Retailers can create custom low-code apps tailored for picking and packing orders. These apps are designed to scan barcodes on store shelves to identify selected items, generate packing lists, create shipping labels, and automate stock updates in the inventory management system of the POS.
Improve customer experience
Retail app developers can quickly deploy such solutions by combining current modules and APIs with their custom code to provide the kinds of unique experiences that customers expect.
Besides, some astute retailers are already implementing low-code tactics to ensure a secure shopping experience for customers and retail personnel. To reduce the risk of virus transmission and other infectious diseases, retailers have shifted to a more digital approach at their checkout counters. And low code has come to their aid with touchless solutions such as QR-based payment systems that integrate with financial services, and product scanning tools to add items to the cart and pay via mobile wallets or other digital payments. This app also creates the customer's digital profile for the next purchase and provides real-time updates on product stocking.   
Reduce inventory issues
Low-code development facilitates a focused communication approach with integrated compliance auditing, bridging gaps in inventory management. Low-code platform components can enable fast and easy access to data from any operational system, providing visibility into the stock and supply chain. Retail brands have shown keen interest in adopting low-code solutions due to their agility and speed, especially in new markets where they can make a significant impact.
Adapt to new technology
Low-code platforms typically offer many pre-designed templates and functionalities, allowing business owners to efficiently and promptly benefit from new technologies, such as artificial intelligence, machine learning, etc.
The Future of low code in the retail industry
Merchants of all sizes, from large to small, must use digital enablers to increase sales and, eventually, revenue growth. Top executives ' critical duties are customer growth, retention, loyalty, and customer information management. Unsurprisingly, this entails modernization, app development and process automation, and simplifying back-end systems with some front-end capabilities.
With the retail industry's continual competitiveness, businesses deal with an ever-increasing demand for personalized and distinctive applications that may drive innovation and keep customers more engaged. Creating them takes a long time, and a technical team is expensive and slow to work with. As a result, low-code technology is poised to be a game-changer for the retail industry, offering greater agility and flexibility in an increasingly competitive marketplace. 
Mondelez, a giant snack and food retailer, has utilized the low code development campaign to scale up across the enterprise. They launched a custom app that helps Mondelez more easily train and provide product information for new salespeople. 
When should retail businesses adopt the low code approach?
On top of that, retail businesses should consider adopting the low-code approach when they need to quickly develop and deploy custom applications to respond to market changes. Low-code platforms, the future of the retail industry, may save both time and money by cutting out the need for specialized programming expertise and improving productivity through automation, data integration, and collaboration tools.
How DronaHQ Low-Code Platform Enhances POS Apps in Retail
In the realm of low-code platforms for retail, one notable solution is DronaHQ. This versatile platform offers a range of possibilities for developing POS applications. Such as – 
1. Capture attendance: Integrate attendance systems into POS apps, minimizing context switch for employees working at the point of sale.
2. Custom invoicing for compliance: Design low-code invoicing solutions to meet specific compliance requirements. Accommodate variations in tax regulations, such as those encountered in store-in-store setups vs the duty-free airport stores.
3. Expandable functionality: Leverage the flexibility of low code to extend POS apps beyond basic functionalities. Streamline inventory management, enhance customer experiences, and unlock new growth opportunities.
With DronaHQ's low-code platform, retailers can accelerate their digital transformation, drive innovation, and create tailored solutions for their specific needs, enhance their POS apps and revolutionize retail operations.
Author bio:
Katie is a digital-marketing specialist at magestore.com – No.1 POS solution for Magento eCommerce. She loves contributing useful content about retail, eCommerce, and tools to help businesses to improve their performances.
Copyright © Deltecs Infotech Pvt Ltd. All Rights Reserved