Meet DronaHQ Developer Edition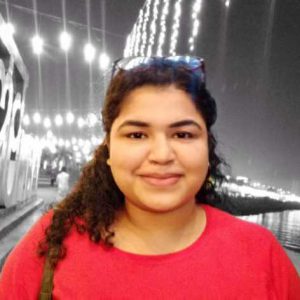 DronaHQ has launched a developer plan that gives developers or engineering teams creator access to the low code platform for free. 
Today, we are excited to announce the launch of DronaHQ's free forever Developer Plan. With this launch, developers, citizen developers or engineering teams can build and test the power of the platform for free. The plan enables developers to design full-featured UIs, integrate APIs and connect to databases, test the app with live data and easily collaborate with other co-creators/app makers in their teams. Read on to learn a bit more about why we are so excited to launch this, or jump right in to sign up for a free account.
Why a developer plan make sense?
Developers are foundational to modern organizations and their digital journeys. The increasing demands on developers are only compounding the global talent shortage. Modern low code development tools that save time and improve overall productivity for developers are of top priority. And beyond self-serve options, developers seek tools that enable them to build flexibility, right from the start, and integrate across the software and databases in a secure environment.
We spoke to many of our customers and well wishers and made the observation that getting quality development time to explore new tools within 2 weeks was tough for users and we had users asking us to extend their trials as chalking out dedicated time for evaluation was sometimes not possible. It was not enough for (a) the developers who, engrossed in daily tasks and projects, are exploring new tools so they can invest a small amount of time over a period, or (b) the managers/business users who are investing time, little by little, to make MVPs ready to showcase to users/ leaders, (c) users who need to get certain access permissions to internal systems and databases.
Today, we are fixing that and launching one free developer plan: $0 forever. 
A free account plan is available for anyone who wishes to try out DronaHQ without obligation. It  is for you if you want to play around with DronaHQ to create an Internal Tool or Custom App MVP for your client without going "all in." 
What's Included in the Developer Plan
UI Builder

—Create and test unlimited apps (in creator mode only*)

Actionflow Builder

—Configure events on button click, page load, value change 

Connect Your Data

—Connect to your data sources using connectors or with Custom APIs (REST + GraphQL)

Sheets

—Build apps from scratch with our no code built in database

Reusable Queries & APIs

—Create reusable Queries and API connectors using dynamic variables 
*The Developer Plan is restricted to building and testing apps prior to publishing. To distribute apps for production purposes, choose a plan from the DronaHQ pricing page.
Enhancing the development experience enhances the overall user experience. A good experience for developers carries through to your end users.
"DronaHQ seeks to enable every business team to take their digital tools and apps to market fast," says Jinen Dedhia, DronaHQ Co-founder. "Developers are fundamental to bringing this vision to life, and we are on the journey to make every step of the development process easier with DronaHQ. While 14 days would not have been enough for users to fully understand the platform potential, now they get the capabilities to test necessary features, whether it is to do a drill down evaluation of the tool or design MVPs."
Availability
The new DronaHQ Developer Plan is available starting today. Sign up for the DronaHQ Developer Plan with a work email address or use your Google ID. As you sign up, you enter into a 14 day free trial and you can anytime switch to developer plan during or after your trial.
Already a user? Simply switch
If you are already a user of our platform, you  get an option to switch to developer plan or upgrade. So, if you wish to continue testing, you can switch over to the Developer Plan through in your account settings.
Got any questions or need a hand picking a plan that's right for you? Contact us, we're here to help.
Copyright © Deltecs Infotech Pvt Ltd. All Rights Reserved