In-Depth Guide to Enterprise Workflow Automation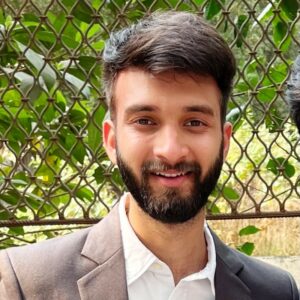 Enterprise Workflow Automation: The Most Productive Use Of Technology
"Automation is cost-cutting by tightening the corner and not cutting them"
Haresh K Sippy, Founder, Managing Director, and CEO, LinkedIn
97% of organizations believe that automation is crucial for digital transformation. It not only guarantees efficiency but is cost-effective, promotes transparency, and helps in better customer engagement and satisfaction.  
Even though most companies are aware of the powerful capabilities of automation, they lack knowledge on how to implement or create the most cost-effective workflows. Learn about this and more in this article. 
What Is Enterprise Workflow Automation?
Enterprise Workflow Automation is an approach to automate tasks, documents, information, and data flow across work-based platforms with defined business rules. This simple method ensures that a large group of employees can complete defined tasks in the most efficient and rapid ways.
Workflow is a series of activities internal business users need to perform to complete a task. It uses rule-based logic to launch a series of tasks or actions that run on their own without human intervention. Users can establish rules and logic to perform tasks like sending emails, setting up reminders, triggering drip campaigns, and more. Automating the workflows requires the replacement of human activities with a software program. The organization first identifies repetitive manual activities and creates rules and logic that govern the flow of those tasks. In other words, the automation software is programmed with predefined business rules and logic to direct activities flow in the correct order.
How Does Enterprise Workflow Automation Work?
You can use different tools for enterprise workflow automation, like dedicated low-code solutions, software packages, integration tools, workflow management software, etc. The utility of each of these tools may vary, but they work on the same principle for automating workflows. Let's learn how-
Enterprise workflow automation typically relies on a series of statements to trigger sequential actions. The primary step is to define the business rules that govern different workflows and enforce them through programming. Each workflow is broken down into its constituent tasks determining the sequence flow to reach the end goal, including the various actions the employees or other users can take along the way. 
Visual tools are frequently utilized in competitive process automation services, enabling the users to "sketch" their workflows like in a flowchart. Users can also apply nodes with the sketch to automate operations like data recording and quickly link data, systems, and people across the enterprise. 
There are two fundamental elements of the workflow-
1. Trigger – the condition that pushes the tasks forward, determining how they should proceed
2. Action – The defined reaction after the trigger condition is met. 
 Here is an example to give you a clear picture of how enterprise workflow automation works in a lead capture scenario –
1. A lead submits a form on the website.
2. The action automatically enrolls the lead into a drip campaign.
3. Enrolling in the campaign means an email is immediately sent to the lead pitching the product and an appointment link.
4. Once the lead clicks on the link, they are automatically scheduled for an appointment.
5. After confirming the appointment, a thank-you mail is sent to the lead mentioning the date and time.
6. The workflow ends with the sales rep contacting the lead.
Why is Enterprise Workflow Automation important?
Studies show that at any given time, the human brain can remember only 4 pieces of information.  Imagine how much information an employee has to remember and process in a day through unending emails, meetings, and lead interaction. 
Relying on human memory for task-oriented business is overburdening, and prone to errors. That is why there is an urgent need for enterprise workflow management to reduce dependency on manual tasks, improve employee engagement and provide a fulfilling experience to customers.
Here is how enterprise workflow automation is important for your high-functioning business-
Enhanced internal Communication
Enterprise workflow automation works on specified business rules and tasks that are clearly outlined. The flow of every task is predetermined, along with the stakeholders responsible for executing particular tasks. This gives employees clarity on when and what to expect from each task. reducing the risk of cross-departmental miscommunication and errors while improving internal communication.
Cost-effective
With the right workflow companies become more productive and are able to scale up operations to serve customers in a better way.  Solutions like low code can help you integrate your rigid legacy systems with sophisticated automation products, meaning that the business will not lose out on prior investments. The reusable, pre-configured components of low code allow businesses to quickly create the app they need, without spending excessive money.
Governance, risk, and compliance
You don't really have to worry about security and compliance if you know how to choose the right automation tool.  Low-code platforms like DronaHQ lets you easily record and review critical data improving audibility and ensuring that each step of your process is compliant with current regulations. The best platforms will offer easy-to-read process analytics that will help optimize workflows and simplify ongoing compliance efforts. Helpful automation triggers when a contract is reaching a renewal date, the bill is reaching a payment expiry date, etc helping teams be proactive and avoid defaulting.
Enhanced employee productivity and efficiency
One of the main purposes of enterprise workflow automation is to reduce errors, save time and money and relieve employees from boring and mundane activities. Repetitive steps can consume a substantial amount of time from an employee's work routine. A very popular workflow automation category is one that creates a seamless flow of information across the disparate apps and databases in an organization that do not natively speak with one another. Automating such processes can give them time to focus on more meaningful tasks generating innovation and productivity. This also promotes transparency and visibility into process operations, enabling operational constraint identification.
Elimination of errors
Manual processes are prone to errors and delays because there is a lack of transparency and visibility into the status of each task. As a result, businesses have to face many bottlenecks. Automating a business process not only eliminates errors but brings down redundancies. With enterprise workflow automation, you are guaranteed that each workflow sequence is completed with precision. 
Increased customer satisfaction
We have previously spoken about how enterprise workflow automation eliminates any errors and delays contributing to enhanced efficiency. This automatically improves customer satisfaction levels since they are immediately being catered to. The number of steps taken to, say, close a warranty claim request, issue a refund, etc, gets significantly reduced. Also, automating mundane tasks frees employees and gives them more time to focus on customer-oriented tasks resulting in enhanced customer experience.
Identifying prime areas of automation
A workflow process helps businesses identify opportunities for automation. For example, the onboarding process of employees is an area where organizations can use automation. From processing personal information to assigning corporate assets, you can trigger a series of actions in the desired order. These activities, when manually done, can consume a huge chunk of working hours. Most businesses use low-code platforms like DronaHQ to create logical workflows within a few minutes.
Enterprise Workflow Automation Examples/Use Cases
The great thing about enterprise workflow automation is that it can be implemented across projects and all aspects of the business, from streamlining internal processes to addressing customer-facing problems. We are discussing use cases where automation saved the day-
Employee onboarding
Automating the onboarding process results in 18% improvement in initial performance and a 16% increase in retention rates for new hires. Automation can reduce employee burden to a whole new extent. Manual activities like assigning assets, storing personal information, and scheduling meetings with mentors and other employees can easily replace workflow automation. Once a candidate is marked as hired, you can trigger actions like-
1. Create accounts for new employees and auto-populate them in HR, finance, planning systems, and access management software.
2. Send welcoming emails containing further information and other technical details such as tax and banking information, benefit plans, etc.
3. Automatically track onboarding tasks through an IT service management software or ticketing system.
IT Service Desks
By implementing enterprise workflow automation, you can reduce the hours spent on boring manual data entry and redundant troubleshooting. Automation here involves a chatbox that can communicate with your business communications platforms (like Slack) and the rest of your applications.
For example, you can handle equipment provisioning by providing configurable request templates in your communications platform allowing employees to request specific items. When an employee selects an item, a chatbox automatically creates a ticket and sends it to the appropriate approver in the business communications platform. The approver can reject or approve the request with a click, the result of which will be notified to the initial requestor.
Resolving customer complaints
2/3rd  of customers expect an "immediate response" in under 10 minutes to any marketing, sales, or customer service query. Automation can provide a streamlined approach to resolving customer issues rapidly with high precision, providing team members with a way to update and track problem resolution and tackle complex problems automatically. 
For example, you can use a chatbox to create a ticket in your business communications platform whenever a complaint arises. This can include providing a summary of the issue, the customer's details, and the level of urgency. The bot then prompts the user to escalate the ticket with the click of a button and creates a ticket in the platform engineering uses to manage incidents. You can also create separate channels for resolving the issues, where members can find the relevant tickets and work towards solving them.
Lead Management
80% of marketers think marketing automation generates more leads and conversions. As we have discussed in a previous example, automating the lead management process provides sales reps with rich, contextual data informing them when and how to approach a lead or if they are worth pursuing. It also allows you to plan and personalize your outreach, which can help attract a prospective lead to your business successfully.
Automation in lead enrichment uses several tools to ensure that leads are routed and converted properly. It also utilizes the least lumber of lookups necessary to collect the required information, allowing you to minimize costs from using lead management tools.
Finance and accounts
Finance workflow automation allows users to build forms, design workflows, and track processes simplifying all the complicated records like travel requests, reimbursements, and budget approvals. Other automated tasks can include making an expense approval process from beginning to end, managing vendor and contract approvals, assigning priorities to wire requests and ACH, approving budgets based on a predefined set of parameters, and more 
Types of Enterprise workflow management solutions
We are discussing the most common enterprise workflow management solutions that you can get your hands on. Have a look.
Dedicated Workflow Tools
These tools are specifically designed to optimize workflows of all kinds. They are based on interfaces for visualizing different tasks involved in a given process using flowchart diagrams. These tools offer high levels of usability, mostly for non-technical users allowing them easily map out the flow between tasks.
However, these tools often lag when managing a wide range of different processes; their one-size-fits-all approach can be unsuitable for businesses with diverse workflow processes. Also, their data source option and interface-building features can be limited compared to other tools like low code platforms.
Custom solutions
Enterprises can create custom solutions by deploying in-house development teams or external developers. Custom solutions can guarantee the exact features and functionality one is looking for to direct any given workflow.
However, there are downsides here too. To build a custom solution, you will need to build it from scratch, where developers code extensively for months to come up with the perfect solution. These solutions are also often hard to maintain and update, resulting in high operational costs. Also, these solutions are not appropriate to address urgent requirements.
SaaS Platforms
Many SaaS platforms are available to manage specific workflows for any business process you can imagine. These tools also offer a good level of customization, automation, and integration. 
However, these tools also come with their own sets of concerns Most of these platforms fail  to offer additional security needs, licensing for large numbers of users, complex compliance requirements, and long-term support. 
Low-code solutions
Among all the options that we have previously discussed, low-code solutions are the most flexible, scalable, and cost-effective solutions. Low-code platforms like DronaHQ enable developers of all technical capabilities to develop custom tools for managing workflows. Because of the massive popularity of low-code solutions among enterprises, it is expected to generate a revenue of $187.0 billion by 2030. We will talk more about low-code solutions and DronaHQ in the upcoming sections.
How to Build an Enterprise Workflow Automation with DronaHQ?
Till now, you must have a fair idea about enterprise workflow automation, its uses, and the preferred tools. Now let's understand how you can build an enterprise automated workflow with these simple steps using DronaHQ –
Define goals
Like any process, the first step is to set goals or decide what you want to achieve with your automation project. For more efficient and productive output, it is important to have a concrete and quantifiable goal. For example, calculating the number of employees, you need to assign different tasks after automating processes, the savings you expect the automation to create in financial or manual terms, and so on. This stage is important as it will set the benchmark to measure your success.
Set business rules
After defining your goals, you can start laying out the business rules that will direct the workflows and govern your automation. As we said earlier, automation involves two essential elements- a trigger and an action.  These conditions initiate your automation and determine the sequence of actions or steps. You need to define the trigger and actions for each constituent task within your workflows so that when one task is complete, the next is automatically scheduled.
Assign competencies
Since large organizations have vast users working on a given workflow, you need to be more careful while assigning permissions for different actions. Say you want to create an automated system for employees to request resources. Any employee could create these requests, but the ability to approve these are only given to a few competent employees.  You can define these groups depending on their roles and competencies within given workflows to determine the exact screens, functions, data, and components the assigned users can access.
Create automation
Now it is time to translate your business rules into existing systems. You can start by operationalizing your triggers and relating them to computable values that automation rules and conditions can be built around. You can start defining the exact flow of events that should be initiated when a trigger condition is met.
Monitoring and testing
It's finally time to test your automation which includes two levels-
1. Verifying if the inputs and outputs at each automation stage are according to your expectations.
2. Testing the automation to find out the result.
It is important to monitor the ongoing automation and see how users interact with your solutions and if these lead to the desired goals and results.
How Can DronaHQ Enhance Your Enterprise Workflow Management?
DronaHQ allows users to connect internal tools, apps, and databases to automate workflows end-to-end or simplify sync data between two applications. DronaHQ, as a platform, supports simple automation, complex automation, and easy integrations of apps and databases and sharing with teams. 
Here is how DronaHQ can be your perfect solution for enterprise workflow management-
Visual and design automation
Create automation in minutes for simple to complex workflows on a visual workflow builder. Automate all kinds of business processes from internal management, like approval tasks, and report generation, to customer-facing processes, such as lead qualification, raising tickets, etc.
Integrations
Connect to any data sources you want, like databases, APIs, and third-party applications, to stay connected and push automatic notifications in communications platforms like Slack. Some of the most popular tools supported by DronaHQ are MongoDB, Postgres Airtable, Google Sheets, Hubspot, and Zendesk, with the regular addition of new tools.
Security
DronaHQ offers enterprise-grade security that is battle tested across large organizations to secure enterprise data. With SOC-II certification ( including GDPR compliance), DronaHQ is a highly secure platform that protects the privacy of your organization and customers.
Support and Documentation
24×7 customer support, tutorial and documentation to get started, and exclusive developer support to help co-build applications.
Mobile +web output
DronaHQ is responsive across devices, offering mobile (iOS and Android) and web output. 
Sign up now to start your exciting automation journey with a 14-day free trial for the starter plan!
Copyright © Deltecs Infotech Pvt Ltd. All Rights Reserved