Create Dynamic Web Forms With DronaHQ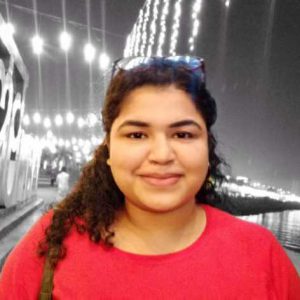 A dynamic form builder enables businesses to create user-centric and interactive forms for data collection purposes online. These forms can be included in different parts of your website, social media platforms, or any third-party websites to collect information regarding various aspects of your business; think event registrations, demo booking, pricing quotation, signup, ebook download, survey forms, etc. 
DronaHQ lets you build personalized interactive forms using an intuitive drag and drop interface that hosts more than 100+ pre-built UI components like text fields, check boxes, rich media upload, conditional visibility, sectional forms, and form fields validation. These forms are highly responsive and function effortlessly across mobile, laptops, or tablets.
Dynamic Form Builder Features
Drag and Drop Builder
Use the drag and drop feature to create any digital form without investing heavily in building software. It lets users choose from an existing menu and build personalized and engaging forms. You can drag and drop fields like text box, scan barcode, etc to create forms with custom logic. Dynamic form builder empowers users to use a visual rule engine to incorporate dynamic behavior without coding and incorporate formulas for validation in just a few clicks. 
100+ Ready UI components
Save your time and improve efficiency by utilizing the built-in templates. DronaHQ offers 100+ ready UI components that are simple to use and hosted in a straightforward interface offering a flexible form-building experience. From input boxes like checkboxes, radio buttons, buttons, drop-down lists, and text fields to navigational control like sliders, tags, and search fields, start customizing and creating intuitive forms in a few clicks.
Conditional visibility
Add different types of conditional logic to your form fields to make them more interactive, store data, send notifications, and more. Use conditional logic to show or hide form fields, send autoresponder emails, pre-populate fields to accelerate the form filling process, and more.
Ready integrations to most commonly used databases and apps
Dynamic form builder allows seamless integration with multiple third-party applications letting you share, import, and analyze responses in real-time. Eliminate manual data entry and automate workflow by syncing your form submissions to popular third-party applications like Slack, Google Drive, Trello, Dropbox, with DronaHQ's 100+ free form integrations.
Mobile+web output
Eliminate messy paperwork and enhance your productivity with the help of a dynamic form builder. These forms are highly responsive on both web and mobile, making them convenient for all types of users. A seamless form filling up experience can result in a high response rate. 
Form field validation
Dynamic forms offer field validation to ensure that the data entered by the respondent is accurate and error-free. This will improve the overall data quality and completeness. All the important data fields such as address, phone number, email, currency, date, and website have form validation options to ensure accuracy.
| Discover a variety of ready form fields and features for enhanced user interactivity. Explore now
Dynamic Form Builder Uses
Dynamic forms are utilized across multiple industries. Whether it is for employee information collection, filling up one's personal information for an insurance premium, or collecting a survey, dynamic forms offer a flexible and convenient experience for data collection. Here are some of its uses.
A dynamic form generator helps auto-generate contact information to engage customers. Users don't have to enter the same information multiple times on different pages of the form. They can use the auto-fill option

for repeat information making the form fillup process simple and enjoyable. The tool will look up the information from the integrated backend to display on the form.

This furthers the capability to create

progressive forms

that don't show all questions at once. As users input information, based on the input the next segment of the form field opens up. 

Dynamic web form builder makes the process of data collection and surveys efficient and convenient. As these forms can be

shared on multiple platforms

and sites, letting businesses explore opinions from a larger base of respondents.

A dynamic form generator allows you to

automate responses saving

time and effort. You can set up automatic emails, web notifications, or SMS to alert or inform users of any significant changes in their status during the form fillup process.

With a dynamic form generator, users can configure conditionally visibility rules to hide and show form sections. The accuracy of information filled in by the respondent can be verified easily while controlling how the user navigates through your application.

Dynamic form builder sports offline capability that enables teams at remote locations to submit data even without network connectivity. As soon as connectivity is restored, responses are sent to the database.
Dynamic Form Builder: Industries
Dynamic form builders are used across industries that have to do with storing customer and user records. Here are some examples of how dynamic builder software is utilized in various industries.
Field inspection, compliance, audits, and safety inspections
Even government bodies use dynamic form creators to generate forms for collecting sensitive information of users in a protected environment. This information is helpful for conducting field inspections, compliance audits, safety inspections, and more. Surveys, polls, opinions, on-site recording of checks, or fixed field info recording can be easily generated with the form generator.
Patient Record Checking
Hospitals have huge patient records, which are almost impossible to manually manage. Dynamic builder software allows hospitals and health specialists to store and track patient records, notes, and other treatment-specific detailed forms. Retrieving old information of an old patient helps the health professional to track and compare the health status of a patient making the process convenient.
Managing job applications
Most companies use dynamic form generators to collect candidate information online. This helps companies to build and store candidate databases they can always go back to or for future references. Dynamic builder software also enables the users to filter, sort, and analyze information which helps in shortlisting candidates on the basis of their qualifications. From recruitment forms to onboarding forms, organizations can easily manage their job applications with a dynamic form generator.
Conducting online examinations for e-learning industries
Now that most education focussed institutions have shifted online to reach a bigger audience, online form builders play a major role in managing their student-related databases. From online admission to online examinations, digital forms are an important resource for conducting online examinations and generating admit cards.
Website lead capture forms
Dynamic form generators are popularly used by brands to build forms for capturing leads. These forms are generally available on their websites so that potential buyers can fill up their personal and contact information. This information can be used by the companies to target those leads and send personalized marketing content influencing them to buy their products or services.
How to create forms with DronaHQ Dynamic Form Builder 
Here is how you can create custom forms with DronaHQ Dynamic form builder in 4 simple steps:
Step 1: Drag, drop and design
Drag and drop fields to create highly engaging forms. Direct the sequence of the user flow and drag and drop fields to upload documents and images, scan barcodes, capture text, and mark fields for validation.
Step 2: Add validation and business rules
Create and configure dynamic conditions and create business rules. Verify the accuracy of data typed in by the user like date, address, phone number, and more by configuring field validation. Auto populate form fields based on previous user's input by adding formulas to the custom fields and configure conditional visibility rules to hide and show form sections.
Step 3: Add action flows
Visually map out the flow of tasks by heading over to the actionflow builder. You can proceed to update your database, send out email/in-app notifications, call an API and generate PDF reports.
Step 4: Preview and publish
Preview the app to test to identify potential issues and click the final publish button.
Dynamic Form Templates
DronaHQ offers built-in templates to build highly responsive visually engaging forms for all types of requirements. 
Contact us forms
Create forms and embed them on your websites  You can customize the layout with rows and columns and run a range of actions like sending notifications on email, Slack, create tracking links, etc. when a user submits a form.
Customer survey forms
Carry out surveys in a secure manner and get accurate inputs from customers with field validation options. Customize the template and add your questions to create an engaging visual form that can be circulated across any device.
Demo request form
Embed demo request forms on your website to call out the attention of your visitors. Create aesthetic high appeal forms and select appropriate action after a user clicks submit.
Integrations to your favorite apps
A lot of dynamic web form use cases revolve around customer information. Here is how you can capture data from dynamic forms and integrate them into your favorite applications-
Submitted directly to your choice of database
DronaHQ helps you turn your responses into action items by facilitating the free flow of information across applications. This information can be submitted directly to your choice of database like Airtable, Firebase, MongoDB, Google Sheets, My SQL, Postgress, etc.
Combine your data from other sources. 
Customer success teams can combine with management tools like Freshdesk or Zendesk, sales teams can loop in their CRM tools data like HubSpot, Salesforce, etc.
Popular ways to use DronaHQ dynamic forms
Here are a few ways to use DronaHQ dynamic forms-
Collect responses as rows in Google Sheets.

Notify respondents or send follow-ups via email or SMS.

Get Slack notifications for new form entries.

Create Trello cards from new responses.

Save new form entries in Dropbox.
Choose DronaHQ as your Dynamic Form Builder
DronaHQ offers 100+ pre-built controls, dynamic form field, GPS and signature upload, rich media upload, and more powerful features to let users build a highly engaging form. It enables you to collect, store, share and analyze data supporting multiple integrations. From customer surveys, to contact us forms to request demo forms, DronaHQ offers inbuilt templates enabling users to build personalized forms reflecting your brand's image. Book a demo now and schedule a 1:1 session with our experts.
Copyright © Deltecs Infotech Pvt Ltd. All Rights Reserved