Webinar: Build a CRM tool with No-code platform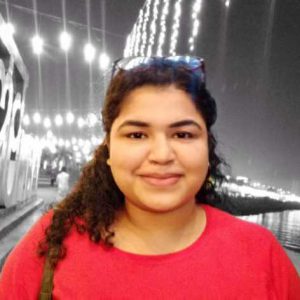 To counter the dynamic workplace demands, IT leaders will have to trail alternative approaches for application development that allows them to launch quality solutions to market at the fastest pace possible. 
So, what can they do?
No-code platforms give the ability to create high quality, enterprise-grade applications at a speed that can directly meet the needs of the business.
DronaHQ presents this [Advanced] Webinar to showcase how you can build even the most complex solutions without coding. You don't need to learn to code or hire engineers to make your next idea a reality. 
DHQ Co-founder will take you through what you can do on the platforms while showcasing a CRM application tailor-made to assist from lead generation to billing. 


Creating a high-value application with dynamic screens, multi-tier workflows, process automation, and seamless backend integrations (Connecting to a database, integrating with you favourite applications, Slack, Intercom, Zoom, Email, Calendar and so on).
Think judicious layouts, awesome automation, next-level workflows. You can learn all about it in just a few minutes.
App in Focus:  Customizable CRM application with No-Code Platform DronaHQ
An exhaustive CRM tool that spans from lead to order, order to delivery, and delivery to billing. 
Tune in to see how DHQ Co-founder created this app with commendable CRM functionalities like – 
Click to call

Lead enrichment 

Lead scoring

Insights Dashboard

Integration with Zoom 

Email management with tracking enabled
Who is the Webinar for?
CIO, IT Executive, LoB Leader, Consultants – This Webinar is for you! 
You have great ideas for your business digitization, but the long development cycles make you cringe?
Resource exhaustion in getting basic requirements implemented, getting uncomfortable with heavy coding, server-side logic, custom UI/UX, setting up the app's backend – database, 3rd party integrations, push notifications, automation. You could hire a developer but how close will that get to what you want and in how much time?  
If you have any questions on how to build your customizable CRM tools, drop us a line in the chatbox below. 
About the Speaker
Jinen Dedhia
Co-founder 
DronaHQ
Copyright © Deltecs Infotech Pvt Ltd. All Rights Reserved