Top Podcasts CTOs should tune into in 2023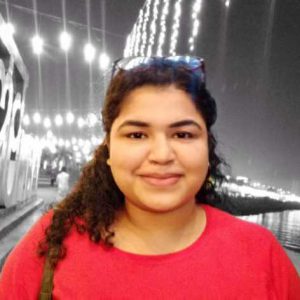 "If you make listening and observation your occupation, you will gain much more than you can by talking." –Robert Baden-Powell.
There were over 2 million podcasts globally as of March 2021, many with a focus on CTOs. Sometimes it is difficult to plan which ones will be most helpful in gaining knowledge. This list is a compilation of podcasts that are on top of the CTOs playlists. We scoured dozens of sites and sorted more than 50 of the most frequently recommended podcasts, and this is how they ranked. 
When you are on the run, turn on one of these podcasts for inspiration and knowledge.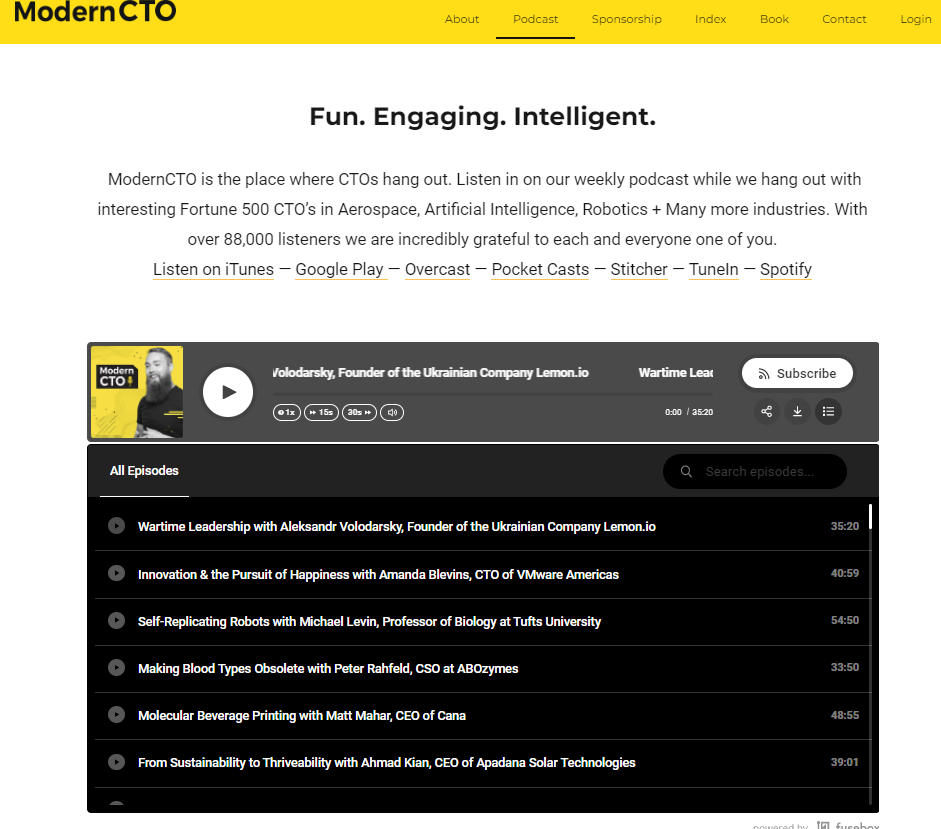 Host: Joel Beasley
Average episode length: 45 minutes
Frequency of episodes: 1 episode/week
With over 88000 engaged listeners, the ModernCTO is a place where key Fortune 500 CTOs from across the industry (Aerospace, Artificial Intelligence, Robotics) of such companies as IBM Q Strategy and Research, Citrix, Cisco, Quora, LinkedIn, Reddit, Atlassian, Zoom, etc. tune in to grab inspiration from the stories by CTOs of world-renowned companies. You should listen to this podcast interested in learning about growing into your role, tackling coaching, and how you can contribute more to your business.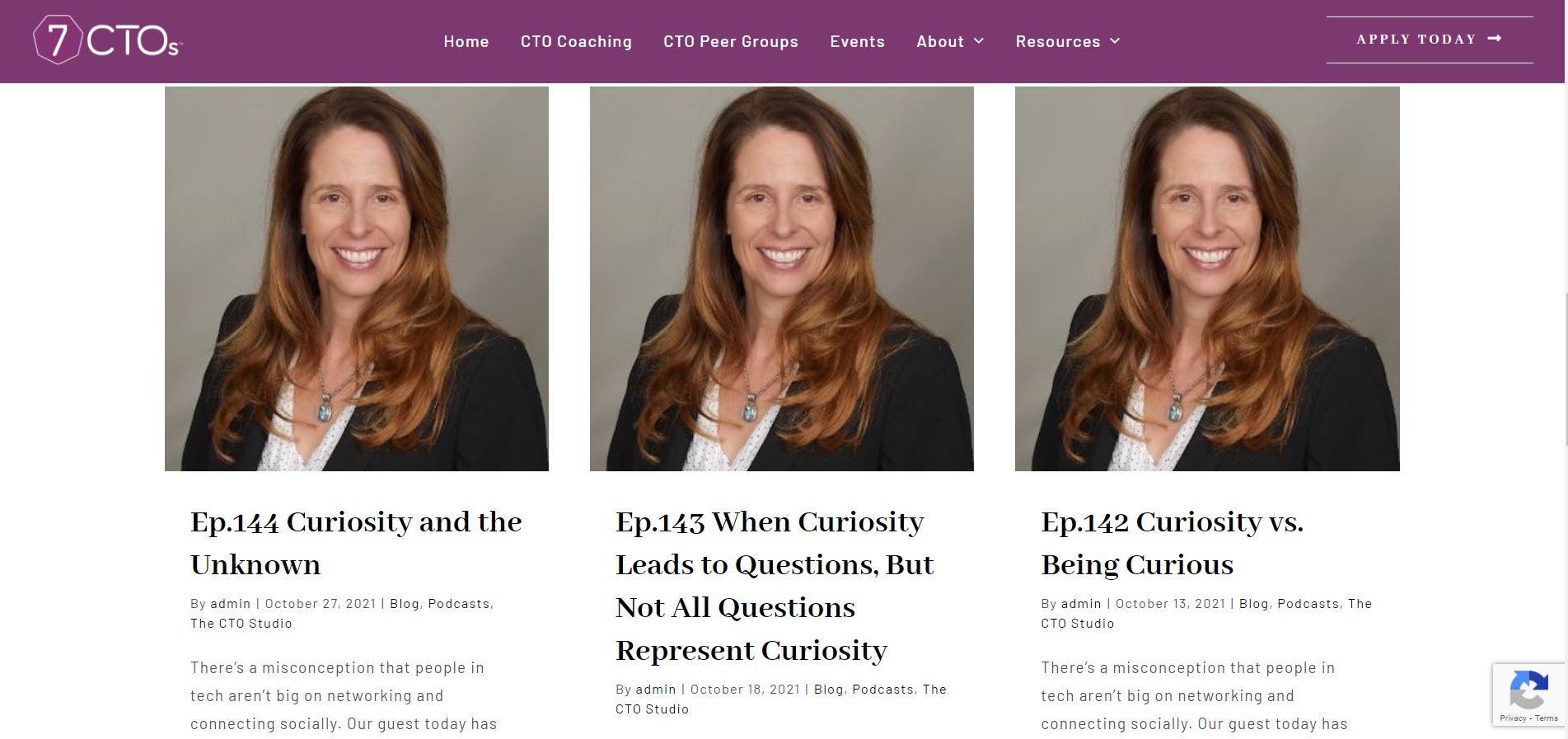 Host:  Etienne de Bruin
Average episode length: 45 minutes
Frequency of episodes: 1 episode/week
Right from best hiring practices for CTOs to leadership and mentoring strategies – the CTO Studio podcast hosts some of the top world-class CTO coaches, Technology decision-makers, and top technologists from spaces like Crypto, AI, Web3, and scaling tech companies. The topics of CTO Studio podcasts are pretty diverse, such as Growing and Scaling your Tech Company, The Ins and Outs of the Car Finance Industry, The Present and Future of Data Science, Disrupting the Healthcare Market, Being a Tech Leader in the Music Industry, and many others. This podcast is recommended to those who want to explore a wide range of industries and learn from the experience of industry experts.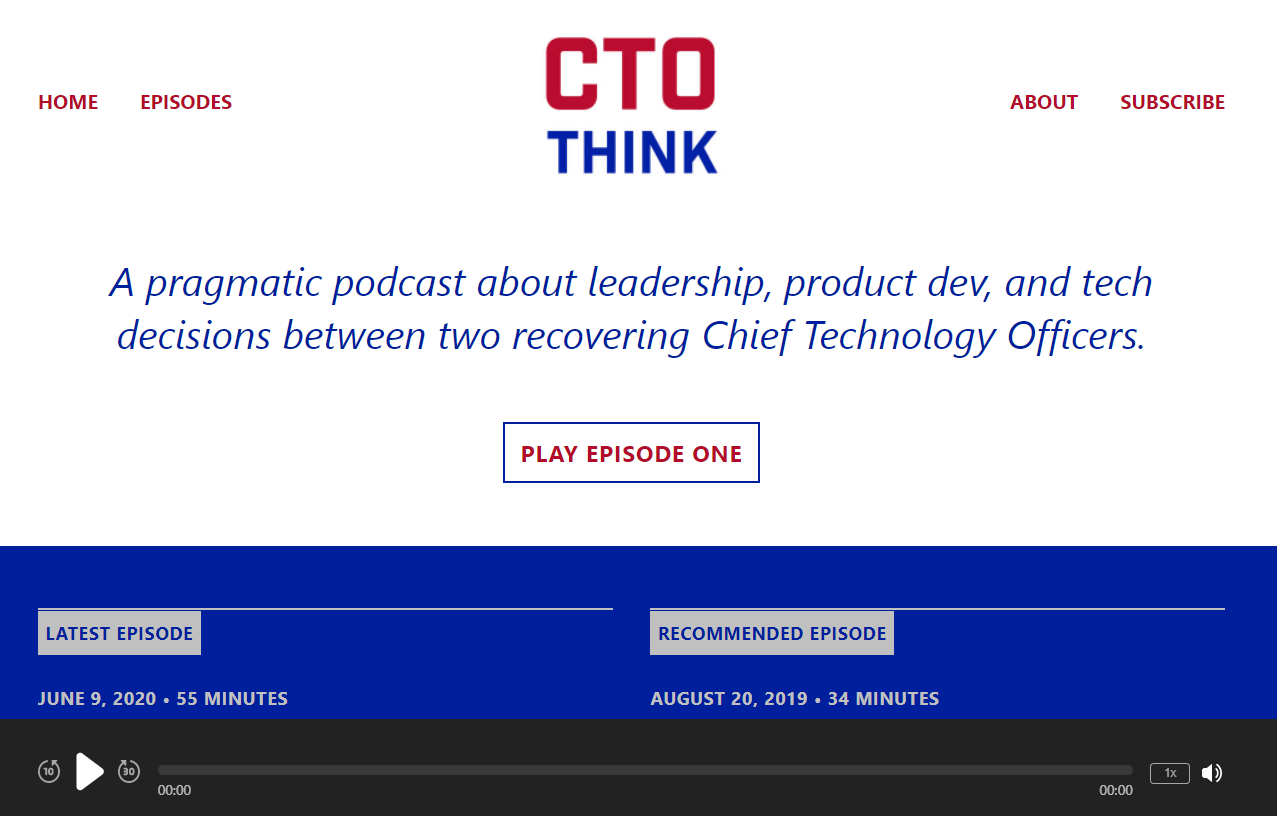 Hosts: Don Vandemark and Randy Burgess
Average episode length: 40 minutes
Frequency of episodes: 1-2 episodes/month
This podcast is different from the remaining podcasts, as in this podcast you will not find any guest speaker. Instead both the hosts talk about the challenges they faced in their careers as CTOs through real-life situations and their decision-making processes. The podcasts are about how CTOs should manage their time, and stages of the CTO lifecycle, from hands-on dev to CTO.
The podcast hosts have a unique delivery method that allows that leaves the audience feeling like they were in actual conversation with each other. While Don Vandemark (Linkedin) is a startup CTO based out of Orlando, Randy Burgess (Linkedin) is a former CTO, startup consultant, and developer living in Kansas City.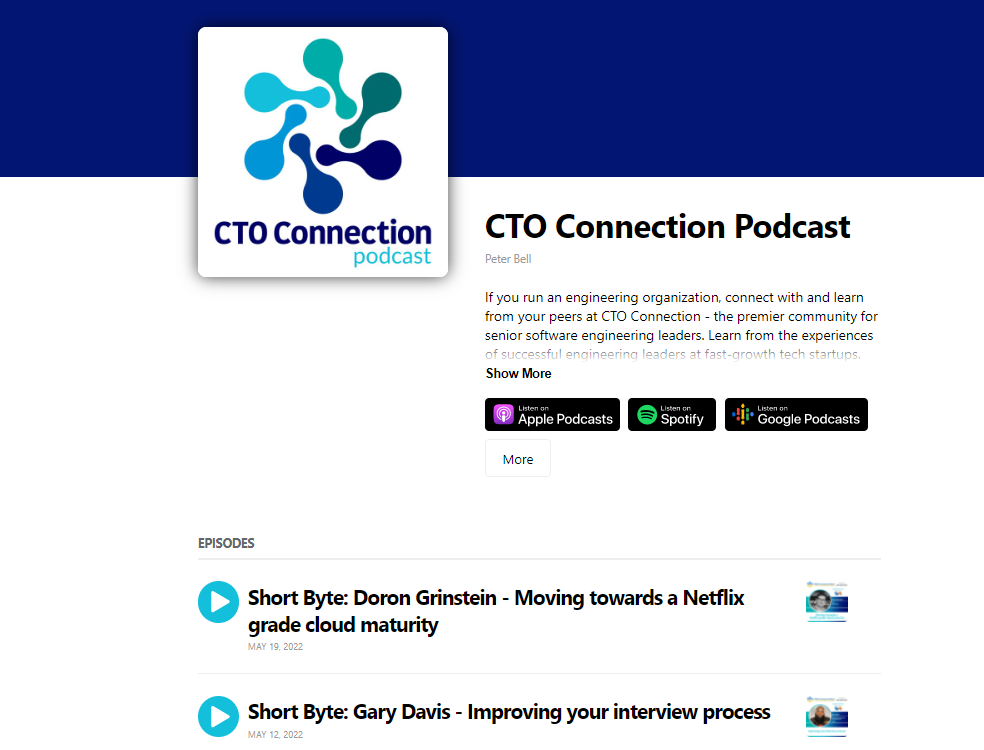 Hosts: Peter Bell
Average episode length: 25 minutes
Frequency of episodes: 1 episode/week
CTO Connection is the premiere community for senior software engineering leaders. Learn from the experiences of successful engineering leaders at fast-growth tech startups. In this podcast you will learn more about hiring, motivating, or managing an engineering team. This podcast provides you with access to hard-won wisdom from top engineering leaders/associated experts and is comparatively a short duration of 25-30 minutes (Short Byte).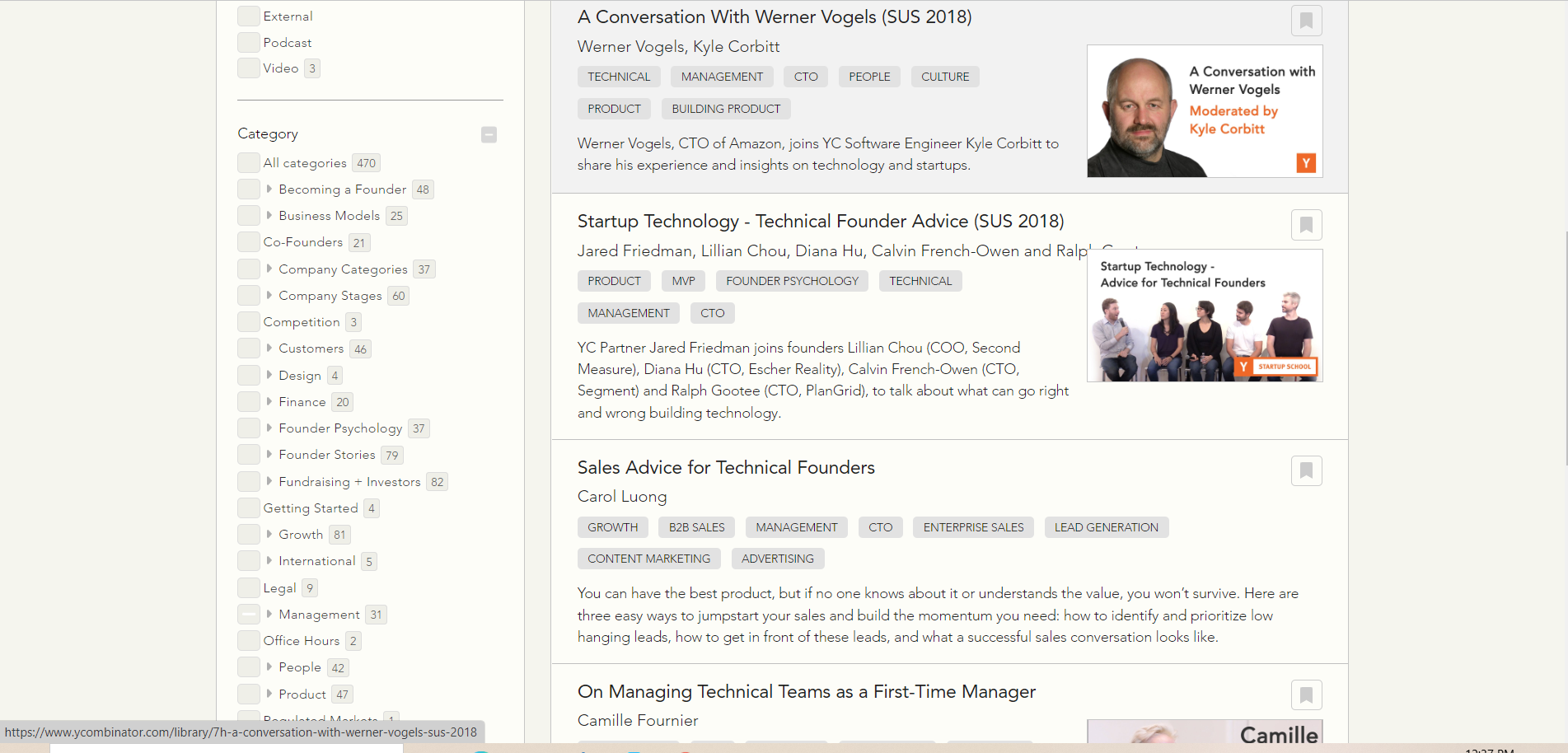 Host: Craig Cannon
Average episode length: 75 minutes
Episode frequency: 2-4 episodes / month
The Y Combinator podcast mainly contains recaps of YC's Startup School which is a free 8-week MOOC for budding entrepreneurs, but they recently added CTO talks with tech leaders. This podcast is recommended for startup enthusiasts/ entrepreneurs to gain insights from the top YC backed startups Founders/Co-Founders. In this podcast, they talk about managing technical teams as first time managers, sales advice for technical founders, and convincing engineers to join your team.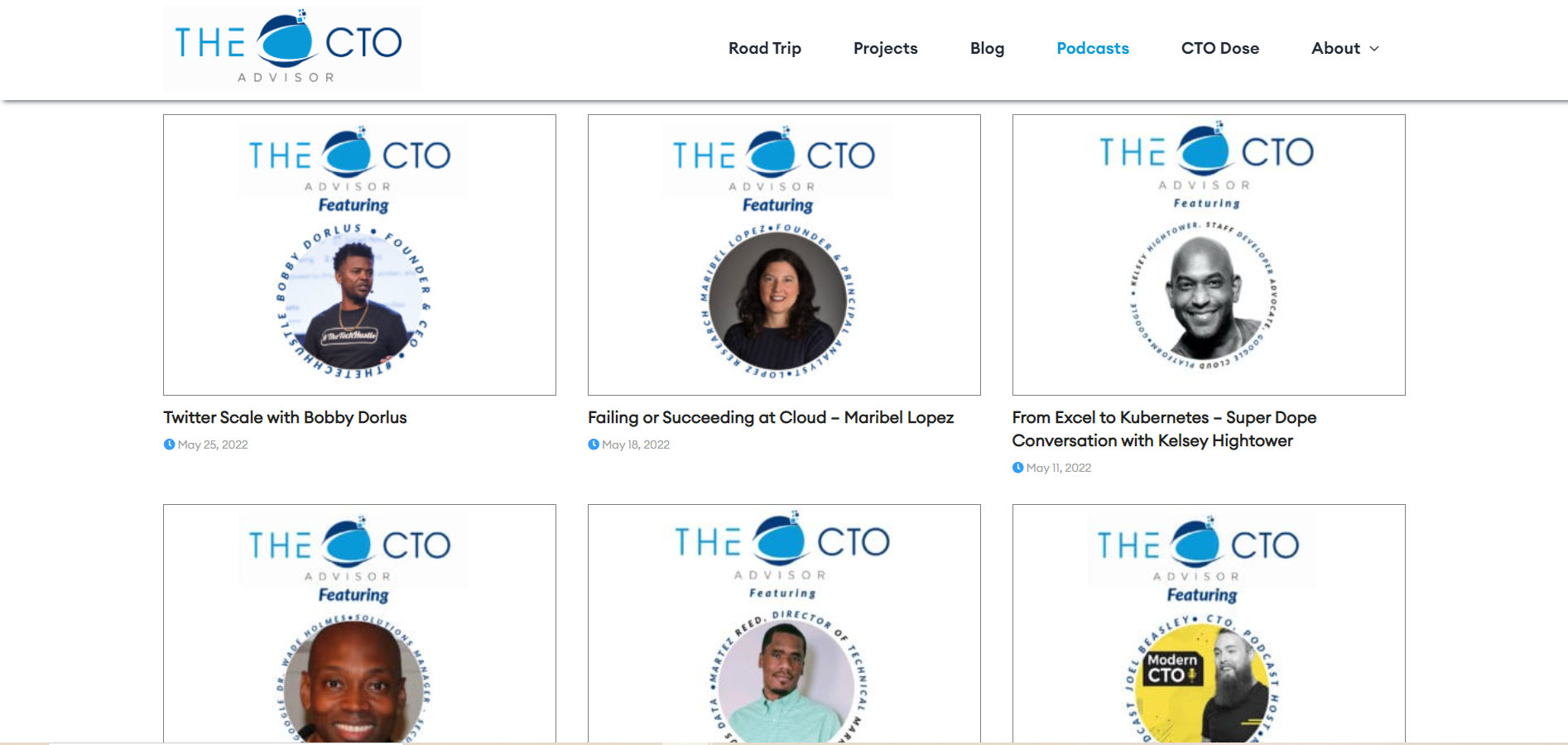 Host: Keith Townsend
Average episode length: 30 minutes
Episode frequency: 1-2 episodes / month
CTO Advisor is a company that helps organizations deal with the challenges of digital transformation. The company's leader, Keith Townsend (linkedin), is hosting a podcast featuring CTO discussions on digital transformation and cloud automation. Among his guests are:
Conor Duffy(Linkedin), David Iovino(Linkedin), and Justin Jones (Linkedin) from Dell Marketing;
Craig Connors (Linkedin), Velocloud Senior Architect by VMWare;
Joe Beda(Linkedin), founder of Kubernetes and Chief Engineer of VMware;
and many others.
This CTO podcast is well suited for those who love cloud automation.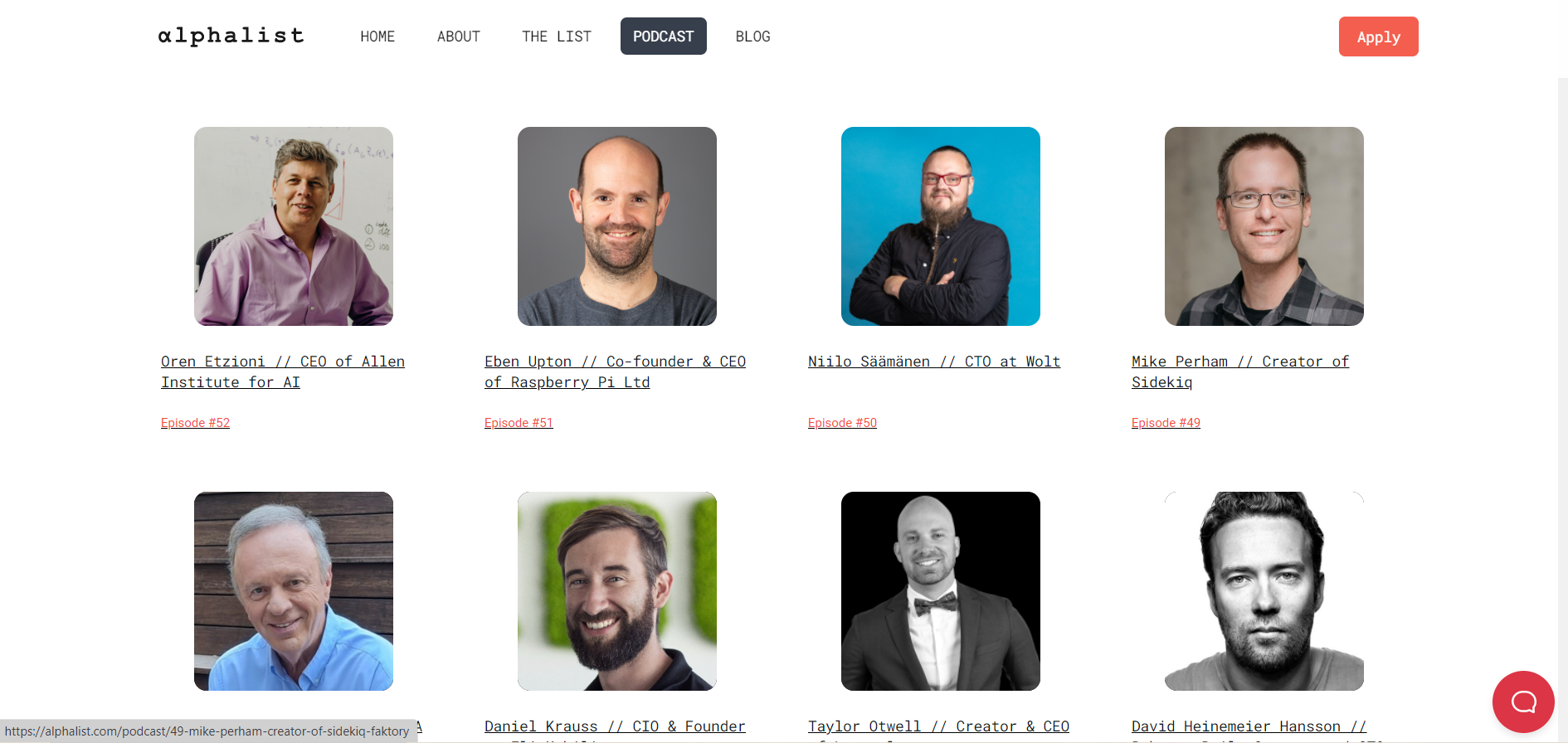 Hosts: Tobias Schlottke
Average episode length: 45 minutes
Episode frequency: 2 episode / month
Alphalist.CTO podcasts provides amazing information from the world's top technology companies, personalities, and trends. Topics range from technical leadership to technology itself (AI, Cloud, Data, Databases, Networking, etc.). Former guests include Sebastian Thrun (Linkedin) (Stanford, Google Self-driving, Kitty Hawk, Udacity), Tim O'Rielly (Linkedin), and David Heinemeier Hansson (Linkedin) (Basecamp, Ruby on Rails). You will learn something new in every eye-opening episode.
This podcast is ideal for CTO for technology product companies with any level of experience and team size.
Alphalist is also a special CTO network with events and a working Slack team (you can apply here).
Copyright © Deltecs Infotech Pvt Ltd. All Rights Reserved